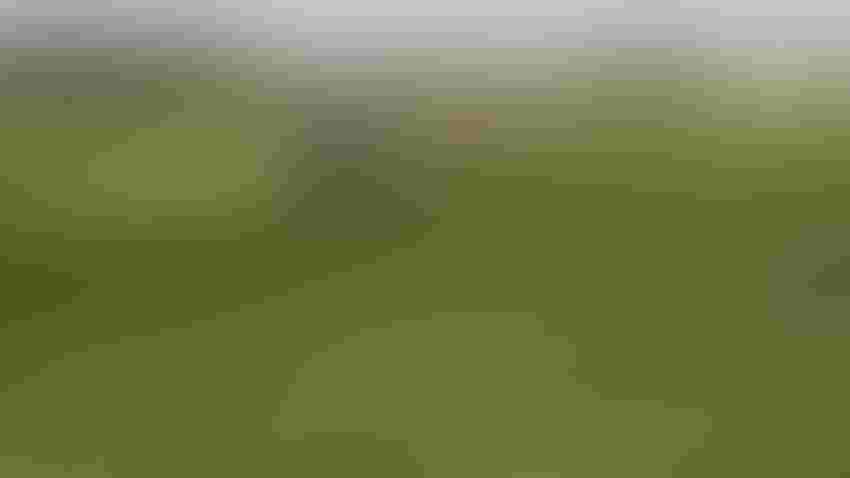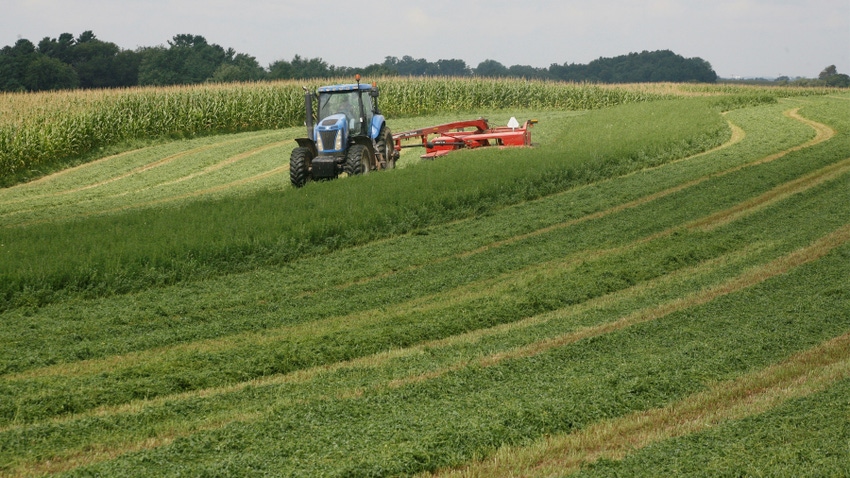 FARMING TIES: Rep. Travis Tranel, chairman of the Assembly Agriculture Committee, and Sen. Joan Ballweg, chairwoman of the Senate Agriculture and Tourism Committee, both work in the agriculture industry in addition to their roles in the Wisconsin Legislature.
Farm Progress
by Jim Massey
Wisconsin's Assembly Agriculture Committee has a new chairman this year, but he certainly is not new to agriculture.
The Republicans who control the Wisconsin Legislature made their appointments to the various committees in late December, with Sen. Joan Ballweg, R-Markesan, being reappointed as chairwoman of the Senate Agriculture and Tourism Committee, and Rep. Travis Tranel, R-Cuba City, taking over as chairman of the Assembly Committee on Agriculture. Tranel succeeds Rep. Gary Tauchen, R-Bonduel, who retired from the Assembly after 16 years in the Legislature.
Both chairs were asked about their priorities as they lead their committees into the next legislative session.
Rep. Travis Tranel
Tranel was among the youngest members of the Legislature when he first took office in 2011 at age 25. Now 37, Tranel, who co-owns a dairy farm near Cuba City with his wife and three cousins, says as long as he believes he's making a positive contribution for his southwest Wisconsin constituents, he will keep doing what he's doing.
"We've been very fortunate to be able to notch some pretty big successes [over the past 12 years]," Tranel says. "When you feel like you're able to help and advocate for the people who sent you there, and you enjoy your colleagues and the good people who work for you, I feel like it's worth the time and effort, and I want to keep having wins for the people I represent."
Tranel started farming on his own in high school when his father was diagnosed with cancer. At that time, he milked about 100 cows.
More recently, after three cousins expressed interest in farming, they formed a partnership with the understanding that it would give him the flexibility to work off the farm as a legislator. They now milk about 600 cows and grow crops on about 2,000 acres.
Tranel began his legislative career as vice chairman of the Assembly Agriculture Committee in 2011, and has been on the committee ever since.
"When I'm out of my [legislative] district and I introduce myself to people, I don't even tell them I'm in the Legislature," he says. "I very much identify as a farmer who just happens to be in the Legislature. I think because I'm able to do both roles, that makes my time in the Legislature more enjoyable. I'm not eating and breathing and sleeping it all the time.
"I often tell people I feel like a large part of my job is to go to Madison and say, 'This is a great idea, guys, but it will never work in the real world.' When you live in the real world, you have the ability to do that. My colleagues understand and acknowledge that, and I think they value that feedback."
Tranel says he is "thankful and excited" to be asked to serve as chairman of the Assembly Agriculture Committee after being on the committee with the last two chairmen, Rep. Lee Nerison, R-Westby, and Tauchen.
"Those guys were fantastic ag chairs, and they taught me a lot," he says. "I plan on utilizing their expertise and knowledge."
One of his primary goals as committee chairman will be to make sure Wisconsin remains an attractive place to farm and that farmers are not overburdened with more rules and regulations.
"We want to make sure nobody at the [Department of Natural Resources or Department of Agriculture, Trade and Consumer Protection] gets any really good ideas that shouldn't be permitted into law," he says.
He hopes to lead the committee to develop some sort of targeted tax relief for farmers in addition to use-value taxation on farmland.
"As farmland becomes more and more expensive, we're seeing a lot more investor interest," he says. "We give use-value tax credits to the Bill Gateses of the world, but the actual Wisconsin farmers who own most of the infrastructure in terms of buildings aren't receiving that credit. So if there's some way we could make that a little more equitable, I would definitely be interested in that."
Tranel says Wisconsin's county and state roads are in pretty good shape, but some of the town roads need attention.
"As farmers, we shouldn't be doing more damage to our equipment while we're driving down a town road than when we're actually in the field using it, but unfortunately, in some cases, that's happening," he says. "If we could drive some of our [state budget surplus] dollars to town roads where a significant amount of economic activity is being done, I think that would make sense."
Tranel co-sponsored legislation a few years ago to create the Dairy Innovation Hub, which spurs collaboration on dairy research at the University of Wisconsin-Madison, UW-River Falls and UW-Platteville. He describes that effort as one of the "big wins" for ag in recent years.
"It's crucial the state is investing in dairy research," he says. "We expect to see meaningful research coming out of that project soon."
Tranel says he's in constant communication with legislative leadership, other agriculture committee members and Wisconsin agriculture groups about ideas that could be on the table for discussion during the upcoming months.
Tranel and his wife, Stephanie, have five children — Evelyn, 14; Violet, 12; Ossie, 10; Meadow, 8; and Quinn, 6.
Sen. Joan Ballweg
Ballweg began her second term as a state senator in January and will also be serving for the second time as chairwoman of the Senate Agriculture and Tourism Committee. She was elected to the Assembly in 2004 and moved to the Senate in 2020.
Ballweg didn't serve on the agriculture committee while in the Assembly but sees her appointment to the chairwoman position as a good fit because of her background as co-owner of farm equipment dealerships in Waupun and Beaver Dam.
She and her husband, Tom, bought their first farm equipment dealership in Markesan in 1976 and have been building the business ever since. Ballweg is still actively involved in the business when she's not in Madison.
The combination of agriculture and tourism on the Senate committee works well for her because both are important industries in her district, Ballweg says.
"If you take a look at Senate District 14, it's all about agriculture and tourism," she says. "It includes the Waupaca Chain of Lakes and Wisconsin Dells. But if you go into the county I live in, Green Lake County, it's all about agriculture. I think it's a perfect fit that I can work to support those folks that have those interests in my district."
Ballweg, who also serves on the Legislature's Joint Finance Committee, says she offers her agricultural knowledge to both committees to help advance legislation favorable to agriculture.
During the past session, she co-authored an ag export initiative to help Wisconsin farmers and other agribusinesses export more of their products. The $5 million program is designed to increase the exportation of dairy products, meat and crops. Ballweg now serves on an agricultural export advisory committee that was created as part of that legislation.
Other legislation she helped usher through her committees last session included the creation of a meat processor grant program, additional funds for the Producer-Led Watershed Grant Program, increased funding for county conservation staffing and an investment in farmer mental health programs.
The committee also serves as a sounding board for the agricultural community when it wants to discuss an important topic. During the past session, UW-Madison officials were invited to justify their decision to make major changes to the Farm and Industry Short Course.
Since that public hearing, university officials have made further changes to the program that could include the other two major agriculture campuses in the state at UW-Platteville and UW-River Falls. The latest changes "might even provide a wider opportunity" for young people to get involved in the program, Ballweg says.
One topic likely to be on the radar in 2023 is the need for state support of rural emergency medical services. Rural communities are having trouble finding volunteers to staff first responder and paramedic roles and might be forced to create paid positions that could prove costly, Ballweg says.
"The volunteers are very dedicated and do a great job, but we're getting to the point where it's just difficult to maintain the numbers that are required to cover the shifts," she says. "As rural communities go through this transition, they're trying to figure out how to pay for it."
The Ballwegs, Markesan, have three adult children and two grandchildren.
Massey writes from Barneveld, Wis.
Subscribe to receive top agriculture news
Be informed daily with these free e-newsletters
You May Also Like
---