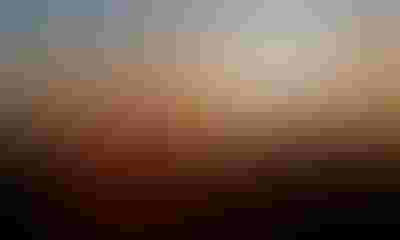 The Governor's Forum on Colorado Agriculture is set to kick off on Feb. 18, and it will be marking a key milestone – its 25th birthday. The annual event brings together local and state officials, farmers, ranchers, industry experts, lawmakers, media and consumers to discuss key issues surrounding food production.
The forum kicks off at 8 a.m. at the Renaissance Denver Stapleton Hotel, and anyone interested in attending can learn more at governorsagforum.com.
All aspects of farming and ranching in Colorado are part of the 25th Annual Governor's Forum on Colorado Agriculture, Feb. 18.
The forum has most recently been hosted by the Colorado Agricultural Leadership Program, which is a nonprofit organization that develops and enhances the leadership capabilities of diverse men and women focused on Colorado agriculture and rural communities. CALP is working with its 12th class.
In a media release detailing the upcoming event, Colorado Sen. Jerry Sonnenberg, who farms and ranches near Sterling, Colo., comments: "There's a reason the Governor's Forum on Colorado Agriculture is still going strong after all these years; the event continues to bring together intelligent, thoughtful people from various backgrounds to have serious discussions about the food we eat and how it's produced, and it addresses the most timely topics surrounding agriculture. The conversations surrounding food production are among the most important to be had, and not only does the dialogue at the Forum year in and year out take aim at the most critical issues, but also helps drive our state's ag industry in the right direction."
Sonnenberg is also president of CALP's board of directors.
The 2016 Forum - titled "Next Generation Agriculture" - in particular will explore how Colorado can best prepare a next generation of top-notch producers, tasked with feeding a rapidly growing population, and doing so with less resources while facing a number of challenges. Discussions during the day will delve into labor availability challenges in ag, succession planning for farmers and ranchers, the changing landscape for women in ag, and Colorado's new cannabis industry, among other topics.
While some issues pertain directly to farmers and ranchers, much of the dialogue at the Forum will also be of interest to everyday residents and food consumers, such as the future of Colorado's rural communities, working in multi-generational workplaces, technology, biotechnology, social media and more.
A wide-ranging group of panelists and presenters will be on hand for the Forum, here's a sampling:
* Colorado Gov. John Hickenlooper
* Don Brown, Colorado Agriculture Commissioner
* Dr. David Brown, Co-Director of Cornell University's Community & Regional Development Institute, and International Professor of Development Sociology
* Ken Nugent, President and CEO of Global Development Analytics
* Quint Redmond, President and CEO of AgriNETx LLC and Agriburbia LLC
* Jason Resnick, Vice President and General Counsel with the Western Growers Association
* Juriana Sperandio, Head of Organization Development with JBS LLC
* Paul Hoff, COO at Agribotix
Adds Gov. John Hickenlooper: "We have a vital agriculture industry – making a $40 billion impact on the state's economy, employing tens of thousands of our residents and helping feed Colorado's 5 million-plus people. It is also a very forward-thinking industry here in Colorado, being recognized as a state that's poised to be the 'Silicon Valley of Agriculture' for the 21st century. But to live up to our potential, we must continue engaging in dialogue that points us in the right direction, and that's precisely the goal of the Governor's Forum on Colorado Agriculture."
The event will be capped off, once again as the Colorado FFA Foundation hosts the Farm Credit Colorado Agriculture Hall of Fame Reception and Banquet immediately following the Forum, starting at 4:15 p.m. on Feb. 18. During this annual event, new inductees officially take their place in the Colorado Agriculture Hall of Fame, while a "Rising Star" in the industry is also recognized. To learn more and register for that event, go to coloradoffafoundation.org.
Additionally, the Colorado Fruit and Vegetable Growers Association will be hosting its annual meeting at the Renaissance Denver Hotel on the day prior to the Governor's Forum on Agriculture. To learn more, go to cfvga.org.
Source: Colorado Corn
Subscribe to receive top agriculture news
Be informed daily with these free e-newsletters
You May Also Like
---