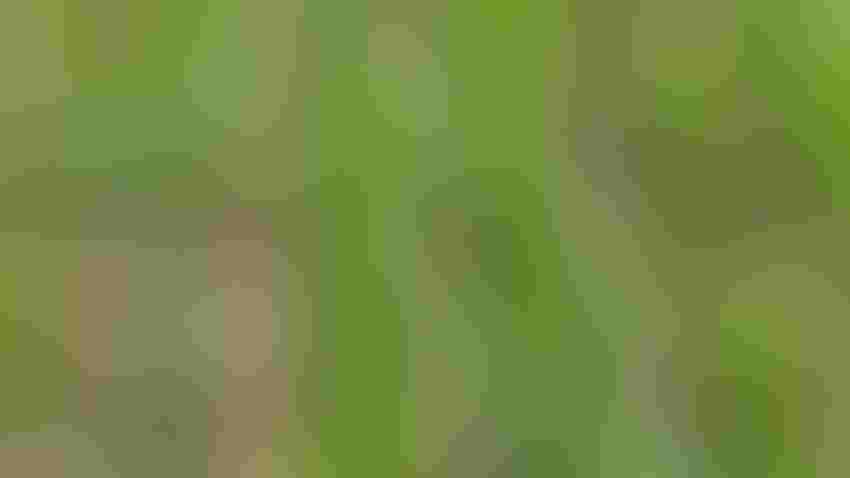 COVERS FOR RESILIENCY: If you farm in New York, you could be eligible for state funding for practices to make your farm more climate resilient, such as planting cover crops.
mvburling/Getty Images
The New York State Department of Agriculture & Markets has announced two grant opportunities totaling $28.5 million for projects that will help the state's farmers reduce greenhouse gas emissions, mitigate water and soil quality concerns, and increase on-farm resiliency to climate change.
Now in its seventh round, the Climate Resilient Farming Grant Program helps farms reduce their operational impact on the environment and address the effects of extreme weather events resulting from climate change. 
Round seven will offer $15 million — up from $8 million in the last round of the program — to help farmers implement agricultural projects and make related equipment purchases that reduce greenhouse gas emissions, and support soil health and improved water quality.
Projects will also help agricultural producers prepare for and better manage impacts of climate change, including increased heavy storm events, overall rainfall and periods of drought.
This year's program emphasizes precision feed management and agroforestry, two best management practices that are identified in the New York State Climate Action Council's Scoping Plan as critical to helping increase carbon sequestration and reduce greenhouse gases on farm.
The program's eligibility has also been expanded by updating the definition of a farm operation to include urban agriculture and nontraditional operations. In addition, new and beginning farmers are being prioritized for this funding opportunity.
Funding is available in three tracks:
1. $5 million for livestock management. Alternative waste management and precision feed management (previously agricultural waste storage cover and flare system) will be funded. Projects will reduce methane emissions from the farm and increase the farm's resiliency to major precipitation events.
2. $6 million for adaptation and resiliency (previously water management systems). Projects will help prepare agricultural producers for the effects of a changing climate such as flood events and drought.
3. $4 million for Healthy Soils NY (systems and BMPs that support soil health and agroforestry). Projects will improve soil health on farms and enhance a farm's resiliency to the impacts of climate change, including benefits during times of drought, wet weather, as well as optimal growing conditions. Soil health practices can also create carbon sinks, increase water-holding capacity and improve recycling of nitrogen by crops, thereby mitigating greenhouse gas emissions.
Through six rounds of funding, $20.4 million has been awarded to on-farm projects that are estimated to deliver the equivalent of 387,571 metric tons of carbon-dioxide-per-year emissions reductions, equivalent to removing 83,510 cars from the road for one year.
The state's County Soil and Water Conservation Districts can apply on behalf of farmers for these competitive grants. The application and additional information are available on the department's website at agriculture.ny.gov.
Project proposals are due by Aug. 7.
In addition to the Climate Resilient Farming Grant Program funding, an additional $13.5 million is available to support agricultural water quality conservation projects across the state through Round 29 of the Agricultural Nonpoint Source Abatement and Control Program.
Through 28 rounds of funding to date, $237 million has been awarded to on-farm projects.
The agricultural nonpoint program awards projects that focus on either environmental planning or the implementation of best management practice systems to protect New York's watersheds. Projects include conservation measures, such as nutrient management through manure storage, vegetative buffers along streams and conservation cover crops.
The application and additional information are available on the ag department's website at agriculture.ny.gov.
Project proposals are due by June 26.
Visit Vermont dairy goat farms
Interest in goat dairy production is growing in Vermont with new and existing producers looking to capitalize on the growing demand for goat milk and goat milk products.
This spring, free tours of five goat dairies will provide an opportunity to meet with producers and hear from Extension dairy specialists about parlor and barn design, herd health, goat dairy financials, grazing, value-added production considerations, and related topics.
The sessions are open to goat dairy producers, agricultural service providers and anyone who is considering starting a goat dairy or transitioning from a cow dairy farm.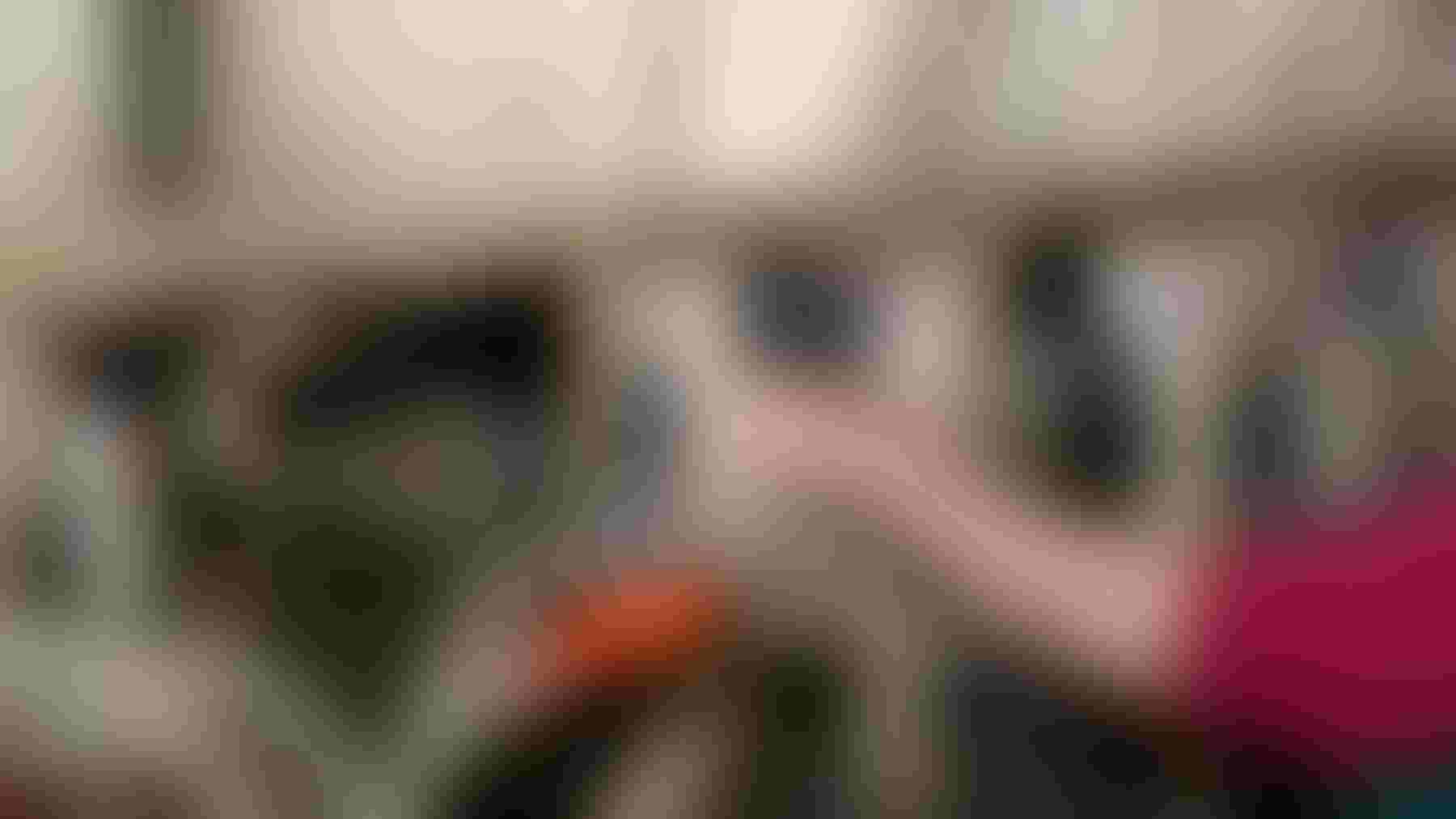 SEE DAIRY GOATS: Interest in goat dairy production is growing in Vermont. Upcoming free tours of five goat dairies will provide an opportunity to meet with producers in the state.
The farm visits are sponsored by University of Vermont Extension, the UVM Center for Rural Studies, Vermont Creamery and the Northeast Dairy Business Innovation Center.
Each visit will include an owner-led tour of the farm with time for networking and questions.
To register for one or more farm tours, visit go.uvm.edu.
All sessions run from noon to 2 p.m. with coffee and light snacks provided.
Here are the dates and locations:
April 19: Joneslan Farm, Hyde Park. In 2020, this fifth-generation farm transitioned from milking 500 cows to more than 800 goats. They ship milk to Vermont Creamery. Steve and Brian Jones will discuss the steps and challenges of making this transition.
May 10: Bridgman Hill Farm, Hardwick. Participants will hear from owners Ryan Andrus and Annie Rowen about how they converted a vacant cow dairy to a facility for their 500-head herd of goats.
May 23: Tup's Crossing Farm, Orwell. Owners Holly and Faruk Menguc will talk about their family-operated dairy, a former organic cow dairy. They milk 240 goats and ship their milk to Vermont Creamery.
May 26: Ayers Brook Goat Dairy, Randolph. Vermont Creamery established this farm in 2012 to create a local supply of goat milk and support the growth of the goat dairy industry in the state. In 2017, it was sold to the Hooper family, who supplies milk to the Creamery and Fat Toad Caramels, as well as provide consultation to other goat dairy producers.
May 31: Blue Ledge Farm, Salisbury. This first-generation, family-owned grazing goat dairy and farmstead creamery was established in 2000. Owners Greg Bernhardt and Hannah Sessions milk more than 100 goats and produce over a dozen types of artisanal cheese on the farm.
Source: University of Vermont Extension
Subscribe to receive top agriculture news
Be informed daily with these free e-newsletters
You May Also Like
---