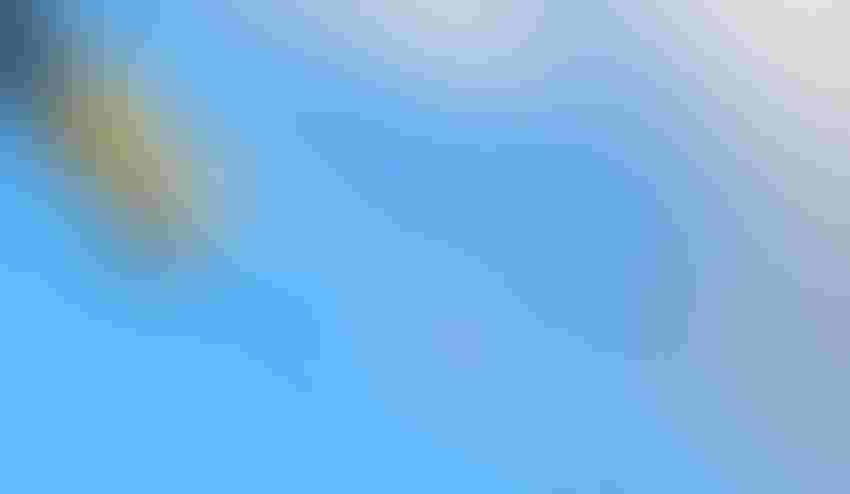 The Ninth Circuit Court of Appeals' order on Aug. 9 to ban tolerances for chlorpyrifos won't have much of an effect in California in the short term, a state spokeswoman explains.
The state Department of Pesticide Regulation is aware of the federal case and latest decision against the U.S. Environmental Protection Agency that is winding its way through the courts, but there may be more appeals and the EPA has not reinstated a ban on chlorpyrifos, DPR spokeswoman Charlotte Fadipe says.
"So currently there is no change for growers and we will continue to follow our processes that are currently in place," Fadipe told Western Farm Press in an email.
"California is one of the most protective states in the U.S. when it comes to the use of this pesticide," she says. "Our director, Brian Leahy, is constantly urging growers to find an alternative to chlorpyrifos.  DPR is pleased that usage of this organophosphate pesticide has plummeted in the last decade."
Fadipe says a scientific panel's recent decision to list chlorpyrifos as a toxic air contaminant clears the way for DPR to develop additional restrictions on its use after talking with other agencies, including the California Air Resources Board and local air pollution control districts. The department will hold a public hearing, possibly in September or October, to take comments on whether people agree that the pesticide should be considered a toxic air contaminant, she says.
In the meantime, the department will discuss potential additional restrictions with local air district officials and could introduce new restrictions by the end of 2018, Fadipe says.
Used on numerous crops
Chlorpyrifos has been used for decades on some 60 California crops, including almonds, walnuts, oranges, grapes, alfalfa and cotton. Banning the broad-spectrum pesticide would prevent its use on such pests as vine mealybug (wine grapes), the Asian citrus psyllid (citrus trees), and aphids and white flies (cotton). It is characterized as the only effective and practical treatment to control the Argentine ant, which is known to protect the nymphs of Asian citrus psyllids that can carry the deadly tree disease huanglongbing.
However, the pesticide has come under increasing scrutiny by state regulators, who made it a restricted-use material in 2015. Growers must explain to their county agricultural commissioner when, where and how they want to use the pesticide, and counties require buffers of up to 150 feet between the user and a school, river or other sensitive site.
As such, chlorpyrifos' use in California has declined from more than 2 million pounds in 2005 to about 900,000 in 2016, according to the DPR. In some cases, the contracts that growers enter with processors and distributors may discourage its use, or growers may have found it's not as difficult to use other products. But farm groups have pushed for chlorpyrifos to remain legally available when nothing else works.
Subscribe to receive top agriculture news
Be informed daily with these free e-newsletters
You May Also Like
---