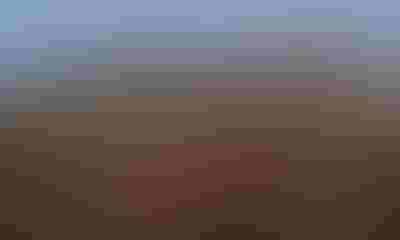 Global trade can be complicated and in China it can be troublesome. This week China's Ministry of Commerce has formally launched anti-dumping and anti-subsidy probes for distiller's dried grains imports from the United States. And producers in the far east nation want duties on DDGS imports.
The U.S. Grains Council has responded to the probe issuing with a statement from Thomas N. Sleight, president and CEO of the organization, who responded following the China announcement:

DDGS from ethanol plants in the U.S. are popular in China, perhaps too popular as local producer there have promoted a push for a probe that could bring tariffs for U.S. imports to China (Photo: Scott Olson/Getty)
"We are disappointed to see today the initiation of anti-dumping and countervailing duties investigations of U.S. DDGS exports to China. We believe the allegations by the Chinese petitioners are unwarranted and unhelpful. They could have negative effects on U.S. ethanol and DDGS producers, as well as on Chinese consumers, potentially over a period of many years. We are also confident that our trading practices for DDGS, ethanol and all coarse grains and related products are fair throughout the world. We stand ready to cooperate fully with these investigations and will be working closely with our members to coordinate the U.S. industry response.
Related: What DDGS mean to ethanol equation
"The U.S. Grains Council has worked in China since 1981 to find solutions to the challenges of food security through development and trade. There have been measureable positive effects of this work for the Chinese feed and livestock industries and Chinese consumers. We and our members will work vigorously in the coming months to demonstrate that the allegations being investigated by MOFCOM are false, even while we continue to stand ready to expand our cooperation with China on agricultural issues of mutual benefit."
The issue has arisen since local DDGS producers have claimed that U.S. product was sold in China below normal value, which hurt domestic producers. The Ministry of Commerce also claims that U.S. DDGS are supported by as many as 42 subsidy programs, according to wire reports.
China is the top global buyer of DDGS exports, and any disruption of trade could impact both the corn and ethanol markets in the United States.
Chinese imports of DDGS have been rising steadily for the past few years.
Subscribe to receive top agriculture news
Be informed daily with these free e-newsletters
You May Also Like
---