ChemChina makes $43 billion bid for Syngenta
ChemChina makes $43 billion bid for Syngenta
Leading Chinese chemical company has locations in 150 countries and regions. Deal leaves Syngenta headquarters in Switzerland with current board and management. Syngenta says the deal ensures continued choice for growers.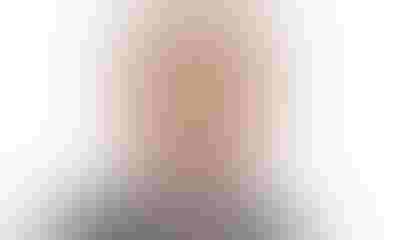 Syngenta announced Feb. 3 that ChemChina has offered to acquire the company in an all-cash deal valued at more than $43 billion or $465 per share.

Davor Pisk is COO of Syngenta, based in Switzerland. (Photo: Syngenta)
"What I would say about this offer, which is recommended, unanimously recommended, by our board of directors, is that it fully values the quality of Syngenta business . . ., our people and our market positions around the world," said  Syngenta COO Davor Pisk in a conference call today. "It underpins our current strategy and allows Syngenta to continue as a stand-alone company with very clear commitment to research and innovation and to having a strong global presence and also retaining current management, and continuing to incorporate the very high, highest levels of corporate governance."
The deal is conditional upon the acceptance of two-thirds of Syngenta's shareholders and normal regulatory clearance.
The first step is for a tender offer for the shares. Pisk expects the prospectus to be issued within the next four to five weeks. The tender offer is expected to close sometime around the middle of this year. He hopes to close the deal by yearend.
The potential change in ownership will have no impact on the MIR 612 corn lawsuit making its way through the courts, he said.
Last year, Monsanto and Syngenta had informal merger talks.
"First of all, we never had a deal to reject from Monsanto," Pisk said. "There were discussions that took place and there were some topics that were discussed, but nothing that was formally tabled and that we would be able to look alongside what we have here from ChemChina, which is an all-cash offer.
"The point I would make is the Monsanto suggestions, if I can call them that, . . . first of all, there was a very high proportion of the value that was in Monsanto shares rather than cash and, of course, the uncertainty around what happens to Monsanto share prices. . . "
Pisk said there have been significant declines in Monsanto share prices since the time of their discussions. There were other challenges, too.
"Second, the whole question of the certainty of being able to complete the deal and what we were certainly concerned about with any potential offer from Monsanto were the regulatory clearances that would be required would be quite significant challenges both in terms . ..  but also in terms of market dominance questions more broadly and there were some challenging aspects relating to relocation too," he said.
The deal leaves Syngenta's headquarters in Switzerland and allows the company to continue its investment in research and development. Syngenta employs 28,000 people in more than 90 countries.
"This deal will enable us to maintain and expand this position (crop protection), while at the same time significantly increasing the potential for our seeds business," said John Ramsay, Syngenta CEO, in a media statement. "It will ensure continuing choice for growers and ongoing R&D investment across technology and across crops."
ChemChina is headquartered in Beijing, China. It is the largest chemical corporation in China and has production, R&D and marketing systems in 150 countries and regions.
"The discussions between our two companies have been friendly, constructive and co-operative, and we are delighted that this collaboration has led to the agreement announced today," said Ren Jianxin, ChemChina chairman, in a media statement. "We will continue to work alongside the management and employees of Syngenta to maintain the company's leading competitive edge in the global agricultural technology field."
Subscribe to receive top agriculture news
Be informed daily with these free e-newsletters
You May Also Like
---