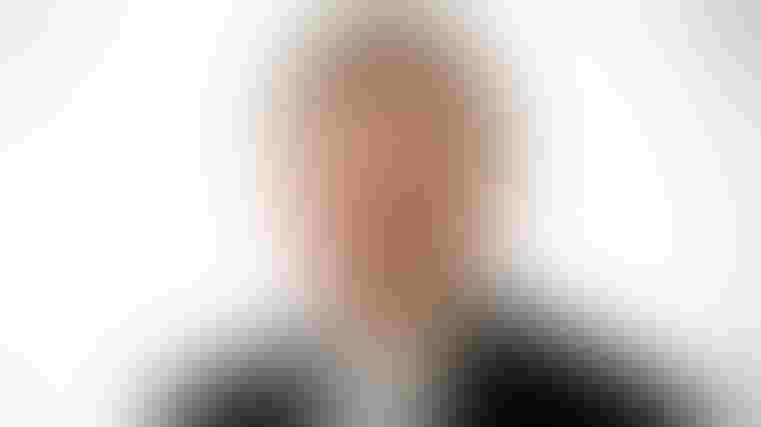 Political analyst Charlie Cook thinks President-elect Joe Biden and the closely divided Congress may bring a "brief respite" from hyper-partisanship. He made the remarks during the virtual Almond Conference.
Almond Board of California
The two political parties' close margins in Congress and President-elect Joe Biden's well-established relationships with lawmakers may lead to a "brief respite" from hyper-partisanship, nationally known analyst Charlie Cook told the Almond Conference's virtual attendees.
Voters set the stage for a period of détente by narrowly selecting Biden over President Donald Trump but also choosing down-ballot Republicans to keep Biden in check, observed Cook, the editor and publisher of the Cook Political Report and a frequent guest on NBC's "Meet the Press."
Undecided independent voters who were inclined to evict Trump "started remembering we've been hearing about defunding the police, Medicare for all, packing the Supreme Court and the Green New Deal," he said. "I think they started saying, 'You know what, we may be willing to give Joe Biden the keys to the car, but I don't think we want to give him a full tank of gas and a credit card."
Cook also noted Biden's long friendship with Senate Republican leader Mitch McConnell, who relied on the vice president as a liaison to then-President Barack Obama and became emotional during a tribute to Biden at the end of the last administration.
He said their relationship would be valuable regardless of the outcomes of Georgia's two Jan. 5 Senate runoff elections.
"When partisanship is really, really bad is when the majority party is ramming things down the throat of the other party," Cook said. "When you've got a House of Representatives that's about 220 votes to 215, nobody's going to be jamming anything down anybody's throat.
"This is absolutely not going to be like it was in '92 when (Bill) Clinton won and had control of Congress … or Obama in 2008 or, for that matter, in 2016 when Trump won with majorities in the House and Senate," he said. "We're either going to have paralysis or we'll center out."
Live interview, Q&A
Cook made his remarks Thursday morning during a live interview with Almond Board of California global communications director Daren Williams as webcast viewers submitted questions. The interview kicked off the final day of the three-day conference, which is normally held in Sacramento but was moved online this year because of coronavirus-related restrictions on gatherings.
Williams said more than 3,000 people had logged into conference sessions, which were offered free of charge. Recordings of sessions were to be uploaded to the conference's YouTube channel.
Cook's sentiments about a center-oriented government echoed those of other analysts and experts in the wake of the Nov. 3 election. University of California economist Daniel Sumner said recently he hopes lawmakers "can do some easy stuff," such as codifying the rights of so-called "Dreamer" immigrants into law. Former Clinton adviser James Carville recently told journalist Megyn Kelly in a podcast that the Democrats' progressive wing has been marginalized by the election results.
Cook noted that Americans are now more divided politically than at any point since the Civil War, with large majorities in polls holding a negative view of the opposing party and even saying they'd oppose their daughter marrying someone from the other party. Cable news, talk radio and social media deserve much of the blame, he said.
"When we were growing up we had partisanship, but it was never like that," the 67-year-old said.
"It's lonely in the middle and that center line is microscopic at this point," said Cook, noting that the parties have become more "ideologically sorted" as moderates have left politics.
USDA secretary
The divide has been apparent in the debate over who should be the next USDA secretary, with urban interests pushing for Ohio Rep. Marcia Fudge and others supporting former North Dakota Sen. Heidi Heitkamp. Cook said Biden made "a solid decision" in turning instead to former Agriculture Secretary Tom Vilsack, a former Colorado governor who is familiar with farm issues.
"I think he dodged a bullet," Cook said of Biden. "If you'd gone with a more urban, hunger-oriented secretary, you wouldn't have gotten the time of day.
"Democrats forgot how to talk to small-town, rural America and to farmers, and you've got to hope Vilsack will try to teach them to go back that way," he said. "At the same time, Republicans are starting to get buried in the suburbs and they can't do that."
Asked whether he thinks a centrist third party would form, Cook said the prospect is unlikely given that the Electoral College process in the presidential election reinforces the two-party system. He advises centrist to pick a party and then try to influence it through primary elections and local politics.
"Vote for whoever shares your values, but don't vote for anyone who's disinclined to sit down and talk to people on the other side," Cook said. "Our system is based on compromise. It's based on building a consensus."
Subscribe to receive top agriculture news
Be informed daily with these free e-newsletters
You May Also Like
---