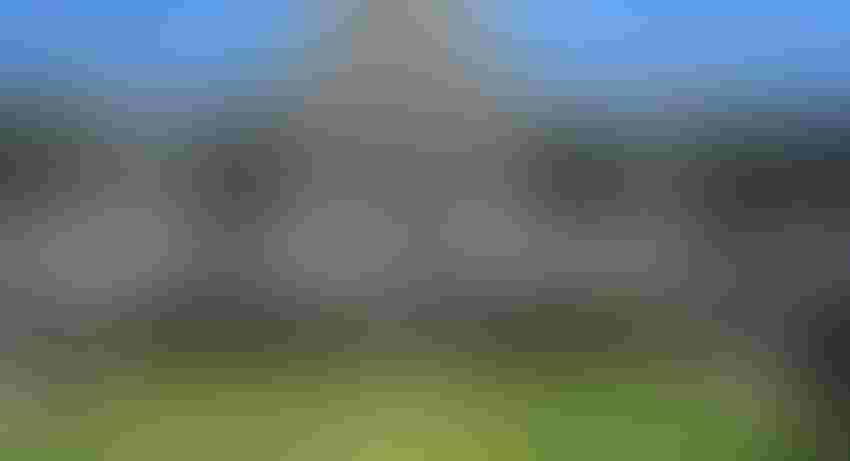 The California Farm Bureau Federation holds a centennial celebration at the state Capitol in Sacramento in 2019.
Tim Hearden
The California Farm Bureau Federation has published positions on several ballot measures that will appear on state ballots Nov. 3, reiterating its opposition to a partial repeal of the state's landmark property tax law.
Proposition 15 would create a constitutional amendment to require commercial and industrial properties to be taxed based on their market value rather than their purchase price, Ballotpedia explains.
The initiative would amount to a partial rollback of 1978's Proposition 13, which set the property tax at 1 percent at the time of purchase and limited the annual adjustment to the rate of inflation or 2 percent, whichever is lower. The initiative applied to commercial and industrial properties as well as residential.
While proponents say the new measure would exempt properties zoned for commercial agriculture, groups including the CFBF, Western Growers and the Agricultural Council of California have voiced their opposition.
"In the middle of a pandemic that has severely disrupted our food-production system, Proposition 15 would impose a new tax burden on family farms and ranches," CFBF President Jamie Johansson said. "Ultimately, those higher costs to the food system would lead to higher food prices. Make no mistake: A tax on farms is a tax on everyone."
Among its other ballot positions, the Farm Bureau supports Proposition 20, which would increase penalties for certain theft-related crimes, and opposes Proposition 25, which would abolish the state's cash-bail system, according to a news release.
"Theft, vandalism, trespassing and other crimes remain chronic and growing problems in rural California," Johansson said. "By passing Proposition 20 and rejecting Proposition 25, voters have an opportunity to reinforce protection for rural and urban communities alike."
The CFBF also supports Proposition 22, which retains independent-contractor status for app-based drivers. It opposes Propositions 17 (voting by paroled felons), 18 (lowering the voting age in primaries to 17), and 21 (allowing for rent control). The organization is neutral on the other initiatives.
Farm Bureau was among the first organizations to oppose Prop. 15, whose backers argue that large companies like Disney and Chevron shouldn't enjoy the same tax breaks as the retired homeowners for whom the 42-year-old Prop. 13 was mainly intended.
Exemption questioned
Although the initiative's supporters claim agriculture would be exempt, farm groups say the measure would allow reassessment of agricultural facilities and improvements such as barns, dairies, orchards, vineyards and processing plants.
The measure would exempt properties whose business owners have $3 million or less in holdings in California and would exempt a small business' tangible personal property, according to an analysis by Attorney General Xavier Becerra's office.
But the initiative would create an added burden to farmers and ranchers who are already at a competitive disadvantage against those in other states and countries with far lower tax and regulatory costs, said Dave Puglia, president and chief executive officer of Western Growers.
"Our farmers pay the highest taxes and highest wages in the nation," Puglia said in August. "They simply cannot keep bearing ever-increasing taxes and red tape. Californians are proud of our farmers and ranchers and the nutritious and affordable food they produce. Another large tax increase on farmers is not sustainable."
Prop. 15 would be phased in beginning in fiscal 2023, the Legislative Analyst's Office explains. The measure would provide $6.5 billion to $11.5 billion in new funding to local governments and schools, the LAO estimates.
Subscribe to receive top agriculture news
Be informed daily with these free e-newsletters
You May Also Like
---