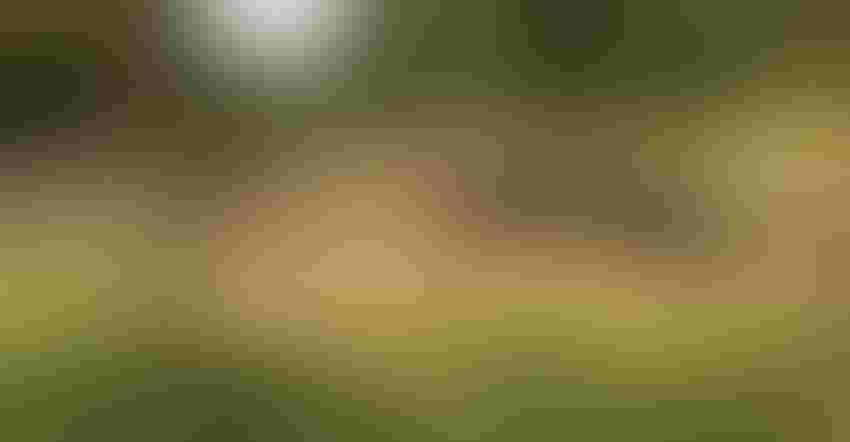 HOME ON THE RANGE: Cattle at Good Earth Farms range outside most of the time, protected by windbreaks. Mike and Deb Hansen raise and sell organically grown beef, chicken and pork, and ship to customers all over the country.
A guy from the woods married a country gal. He became a farmer while she works in the city. The switch has worked well for Mike and Debra Hansen, who operate Good Earth Farms near Milladore in Wood County, Wis. Their fully organic beef, pork and poultry is shipped to customers all over the country. The beef and poultry are homegrown, while the pork comes from two farms "who do things the same as we do," according to Mike.
Good Earth Farms is two enterprises: The business arm does the marketing and takes in product from two farms that supply about 200 pigs and 15 head of beef a year in a unique cooperative arrangement. The farming arm consists of 150 owned and rented acres of pasture and woodlot, 100 head of beef providing 30 for butchering each year, and 3,000 to 5,000 chickens.
Deb, an accountant, handles the books. Tyler, fiance to Mike and Deb's daughter, Mariah, also works on the farm. Two sons, Ben and Jake, are no longer at home and work off the farm in their own career paths. There are no other employees.
"I did it all by myself until 2017," says Mike, 56. "I didn't get this broken-down from nothing." Ankle and back injuries are forcing him to think about giving up active farming to become a farm manager, and to spend time on a second career in woodcrafting.
"I'm looking to transition to managing farms," he says, though he wants to maintain the Good Earth brand "for our customers."

DOWN ON THE FARM: Deb and Mike Hansen live and farm in Wood County, Wis. In addition to raising livestock, Mike has an artisan woodcraft enterprise called Heritage LogCraft.
His artisan woodcraft enterprise, Heritage LogCraft, is his retirement plan, Mike says. "But at this point, I'm not pushing it." He does maintain a Facebook page and works with his forester son, Ben, who keeps his eye out for attractive burls and other wood his dad can work with. "I want stuff the commercial loggers are not interested in," Mike points out.
Mike and Deb bought what Mike describes as a "worn-out farm" and began moving it into organic status in 1995. They were certified by the Midwest Organic Services Association a couple of years later. Meanwhile, Mike worked off the farm while they built their operation, until 2003 when he became a full-time farmer.
"I think it was a lot easier for me to adapt [to organic] than coming from a traditional farm background," he says.
Good Earth Farms has four large walk-in freezers, selling mostly individual cuts but some quarters and halves. The farm's website is goodearthfarms.com.
The cattle range outside most of the time, protected by windbreaks. Poultry pastures within movable fencing and shelters. They're all rotationally grazed to keep them on fresh pasture.
Mike raises Freedom Ranger chickens, a breed that does well on pasture, and Hereford and Belted Galloway cows, pairing them with an Aubrac bull.

PASTURED CHICKENS: The Hansens raise Freedom Ranger chickens, a breed that does well on pasture.
"I like the beef that is tastiest and most palatable for customers," Mike says. The French bull, replaced every three to four years, produces that good beef in its offspring, he says. "I try to get good marbling, what customers come back for.
"We keep records on growth rate, temperament. That's how we select breeding stock. It's worked well over the years."
He concludes: "While we're never really sure if we're making money, it's not something to make money but to build a life. It is who you are." That's a good definition of most farmers.
Buchholz writes from Fond du Lac, Wis.
Subscribe to receive top agriculture news
Be informed daily with these free e-newsletters
You May Also Like
---