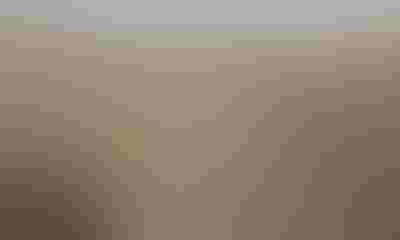 The Minnesota Board of Water and Soil Resources will receive $1 million from USDA to help with the state's Wetland Bank for Agriculture.
Agricultural wetland mitigation banking uses a market-based approach to restore high-quality wetlands, which then can be used to compensate for impacts to other degraded wetlands, preferably in the same watershed. Wetland mitigation requires the replacement of all lost wetland functions, values and acres.

MORE WETLAND MITIGATION COMING: The USDA has awarded $1 million to the Minnesota Board of Water and Soil Resources to fund restoration of additional high-quality wetlands in the state. (Photo courtesy of NRCS)
"Wetlands are important natural resources that provide water quality, flood control and wildlife habitat benefits," says Les Lemm, BWSR wetlands section manager. "Most wetlands are protected by federal or state law — here, it's the Minnesota Wetland Conservation Act — and mitigation banking programs like this one provide flexibility to agricultural producers while also improving our state's wetland resources. It's really a win-win for agriculture and conservation."
The ag banking program broadens the conservation options available to farmers, BWSR says. Established in 2012 and the first program of its kind in the nation, Minnesota's program has approved more than 20 individual bank sites, with more than 1,000 acres of wetlands restored.
"In a short amount of time, Minnesota was able not just to get this program up and running, but to establish it as the most advanced and successful program in the country," says John Jaschke, BWSR executive director. "We've become a national model, and these funds will allow us to expand on an already strong track record."
More than $7 million will be allocated to fund agricultural wetland mitigation banks in 10 Midwest and Northern Great Plains states, according to a recent announcement from USDA's Natural Resources Conservation Service.
At the federal level, the Wetland Mitigation Banking Program, created by the 2014 Farm Bill, helps states, local governments or other qualified partners develop wetland mitigation banks that restore, create or enhance wetland ecosystems, broadening the conservation options available to farmers and ranchers so they can maintain eligibility for other USDA programs.
Cathee Pullman, NRCS state conservationist, says the wetland mitigation banking program will help ensure wetland restoration and protection on the landscape while expanding options for farmers and ranchers.
The BWSR effort will initially focus on bolstering bank credits in western Minnesota, especially in the Prairie Pothole region. Farmers can access BWSR's website to learn about wetland mitigation banking and initiate the process.
BWSR also offers technical and easement specialists to help administer the program. Credits would be immediately available for purchase by agricultural producers.
To learn more about wetland banking, visit BWSR's web site, bwsr.state.mn.us/wetlands.
Other states and projects that will receive USDA wetland mitigation funds include:
• Illinois, Magnolia Land Partners LLC
• Iowa, Iowa Agricultural Mitigation Inc.
• Michigan, Michigan Quality of Life Agencies (Department of Natural Resources, Department of Agriculture and Rural Development and Department of Environmental Quality)
• Nebraska , Westervelt Ecological Services LLC
• North Dakota, Dakota Wetland Partners LLC
• Ohio, North Coast Regional Council of Park Districts
• South Dakota, Dakota Wetland Partners LLC
Last year, USDA issued a request for project proposals, and these projects were selected from those received. USDA sought projects that would support local efforts to conserve wetlands in geographic areas where the potential for agricultural wetland conversion is high. USDA also considered the applicants' experience with wetland mitigation banking and their ability to provide wetland credits within two years.
Sources: USDA NRCS, BWSR
Subscribe to receive top agriculture news
Be informed daily with these free e-newsletters
You May Also Like
---