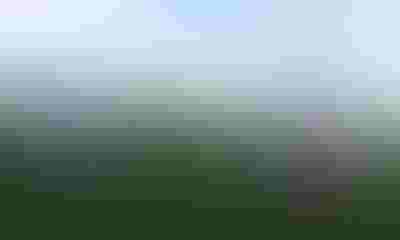 Last week, Gov.Terry Branstad unveiled a legislative proposal he says would extend and increase funding for education and water quality initiatives without raising taxes. He called his plan to commit $4.7 billion in state funds to water quality improvement efforts the "biggest and boldest" initiative he's ever put forth as Iowa's chief executive.
Related: Planter Preparation Tips: Best Practices for Minimizing Breakdowns this Spring
Branstad outlined the details of his proposal during a news conference held at the Iowa Capitol. He was joined by Lt. Gov. Kim Reynolds, U.S. Ag Secretary Tom Vilsack, several school superintendents, farmers and farm organization leaders.

THE PLAN: Iowa Gov. Terry Branstad is proposing a plan that would provide money for water quality projects by using projected revenue growth from an existing statewide sales tax for schools. The proposal under consideration would extend the expiration date for the sales tax by 20 years, to Dec. 31, 2049.
At the heart of the proposal is a 20-year extension of the Secure an Advanced Vision for Education program (SAVE). Enacted on July 1, 2008, SAVE dedicates one penny of the state's six-cent sales tax for school infrastructure projects. It has provided $3.2 billion since its inception. The 1-cent SAVE sales tax is due to expire in 2029. Thus, with SAVE to sunset in just 13 years, school officials in Iowa are already finding it difficult to secure bonding for needed improvements to facilities and classrooms.
Centerpiece of the governor's legislative agenda in 2016
Branstad said the proposal, to be a centerpiece of his legislative agenda this year, would provide stable and long-term funding to schools by extending SAVE through Dec. 31, 2049. It would guarantee schools a minimum projected base of $458 million annually plus the first $10 million in anticipated annual growth beginning in fiscal year 2017. Combined, these revenues would total an estimated $20.7 billion. Additional revenues generated by SAVE (estimated at nearly $5 billion through 2049) would fund nonpoint water quality efforts administered by the Iowa Department of Agriculture and point source water quality activities through the Iowa Finance Authority and Iowa Department of Natural Resources.
"This plan will work for schools, farmers and Iowa," Branstad said. "It funds school infrastructure improvements over the long term and spurs greater collaboration and implementation of the state's nutrient reduction strategy." He added, "The challenges associated with water didn't occur overnight and they won't be solved overnight. But we can make real and meaningful progress without raising taxes."
Soybean, corn farmers spoke in support of the proposal
Representatives of the Iowa Soybean Association (ISA) joined in the news conference and spoke in support of the proposal. ISA CEO Kirk Leeds said the association will work with state leaders as part of a broad coalition to seek its approval. "We appreciate their efforts to offer a win-win solution to improve water quality and to increase funding for schools and infrastructure projects," he said.
~~~PAGE_BREAK_HERE~~~
Leeds, who serves as president of the Boone Community School Board, said soybean farmers have a long and distinguished record of working to improve water quality and nutrient management. They also understand the scale and scope of the challenge and the investment that will be needed to make a meaningful, long-term impact. "Iowa's farmers are absolutely committed to improving water quality and I know my friends in Iowa's small towns and large cities are, too," Leeds said. "Farmers also care about Iowa's schools and our kids."
Related: Farm succession planning: Customizing a farm estate plan
Standing in unison to support schools and water quality
Schools and water quality are both priorities for Iowa said Reynolds in response to critics who contend the proposal favors the needs of farmers over students. "That's why school superintendents are standing with farmers and farm organizations in support of this proposal," she said.
Dr. Paul Gausman, superintendent of schools for the Sioux City Community School District, said SAVE's extension is critical as educational facilities continue to age.
"This proposal will allow us to move important infrastructure improvements forward," he said. "We have the need and it certainly bodes well for the future if we can move ahead in a partnership way. We have several critical needs in our district that we must address, and sooner rather than later."
Several reporters pressed school officials about their support for a proposal that, in their words, would cut funding for their districts. Waukee Superintendent of Schools David Wilkerson strongly disagreed. "We're not taking anything away from schools because, without enactment of this proposal, there's no guarantee that the 1-cent sales tax will be renewed when it expires in 2029," he said. "It's also important to note that our schools do not exist in isolation in our communities," he added. "We depend on a strong farm economy and our farmers. We look forward to working with them on this important issue."
Vilsack makes guest appearance in support of the plan
USDA Secretary Tom Vilsack said the Governor's initiative was a far more productive solution to improving water quality than lawsuits and finger-pointing. "I believe what the governor has outlined today will lead to better water quality and greater collaboration," said Iowa's former governor.
When asked by reporters to handicap the odds that the proposal would gain favor among lawmakers, Vilsack pushed back. "You don't want perfect to be the enemy of good. And if someone has a better proposal, than put it on the table" he said. "Keep in mind there's a lawsuit pending so we have to advance our efforts in a very substantive way. This is a good, solid framework. We should work from this framework on which to build a solution that can be acted on immediately.
"We're all in this together," Vilsack added. "This is an Iowa problem and the only way it gets solved is to work together in a collaborative way. If this doesn't get solved, farmers won't know what to do, lenders won't know what to do and communities will suffer. It is about being big and bold and dealing with realities of today."
Iowa ag secretary Northey welcomes more collaboration, coordination
In a statement released following the news conference, Iowa Ag Secretary Bill Northey commended Branstad for offering the plan and for Vilsack's willingness to coordinate with Iowa to streamline programs and better target resources to support the implementation of the statewide nutrient reduction strategy.
"Since the Iowa Nutrient Reduction Strategy was unveiled in 2012 and received its first funding in 2013, we have said this would be a long-term issue and would require significant investment by farmers, landowners, ag organizations and other partners along with the state and federal government," said Northey, a farmer from Spirit Lake. "Iowa farmers have shown a willingness to try new practices and make an investment in protecting water quality. Increased funding would allow the state to expand our efforts to work with farmers and make a large commitment to water quality. I look forward to continuing to work closely with the governor and the Iowa Legislature to identify significant, long-term funding to scale-up our water quality efforts."
Subscribe to receive top agriculture news
Be informed daily with these free e-newsletters
You May Also Like
---