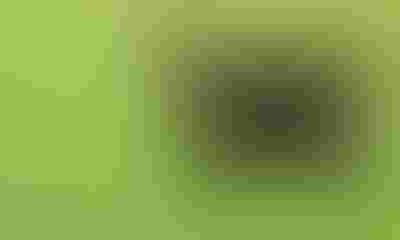 A new Bovine Tuberculosis Zoning Order for Michigan, signed June 7, effectively eliminates Bovine TB Program requirements for cattle herds located in Antrim, Charlevoix and Emmet counties. Producers in those counties will now have similar regulations as cattle producers in other parts of the TB Free portion of the state, according to Michigan Department of Agriculture and Rural Development Director Jamie Clover Adams.
These changes were preceded by a successful review of the Michigan Bovine TB Program in 2015 and on-going negotiations with United States Department of Agriculture throughout early 2016.

"This progress is due to the hard work of cattle producers, private veterinarians, and MDARD and USDA staff," says Clover Adams. "The Wildlife Risk Mitigation (WRM) project has changed cattle producers on-farm practices and is reducing the risk of bovine TB being transmitted from wildlife."
Although the WRM project will no longer be required in Antrim, Charlevoix and Emmet counties, MDARD is encouraging producers to continue the best management practices used in WRM as a way to lower risk from other diseases transmitted by wildlife. As always, all cattle leaving a Michigan premises are still required to have a Radio Frequency Identification eartag."
Cattle producers in the counties of Cheboygan, Presque Isle and Otsego will also see benefits from this new zoning order. The bovine TB whole herd testing surveillance program in those counties will now only include herds which have not been tested since March 31, 2014. Each of these herds will be tested once over the next two years, greatly reducing the number of herds tested in this area. 
The new zoning order does not affect the boundaries of the TB Free and Modified Accredited Zone. The highest risk area for bovine tuberculosis exists at the center of the MAZ, which consists of Alcona, Alpena, Montmorency and Oscoda counties. The finding of a low number of bovine TB infected cattle herds each year in the MAZ makes reducing bovine TB requirements or advancing the areas' status difficult.
In cooperation with Michigan State University Extension, the USDA's Natural Resources Conservation Service and local producers, a voluntary enhanced WRM program is being offered to the highest risk herds in the MAZ to help cattle producers strengthen their herd's protection against bovine TB infection. With a team of disease control experts and local producers, herd owners work to further assess the potential vulnerabilities on their farm. The team provides education on bovine TB transmission, examines deer behavior on their farm and suggests changes to the farmer, which will help them heighten their biosecurity.
"The finding of multiple bovine TB infected cattle herds in this high risk area every year highlights the importance of focusing our efforts on this bovine TB prevention area of the program," said Dr. Rick Smith, Assistant State Veterinarian. "It's important to protect Michigan's cattle industry and eliminate the spread and effect of this serious disease."
For more information on bovine TB, or to see a copy of the new order, go to the website at www.michigan.gov/bovinetb.
Source: MDARD
Subscribe to receive top agriculture news
Be informed daily with these free e-newsletters
You May Also Like
---