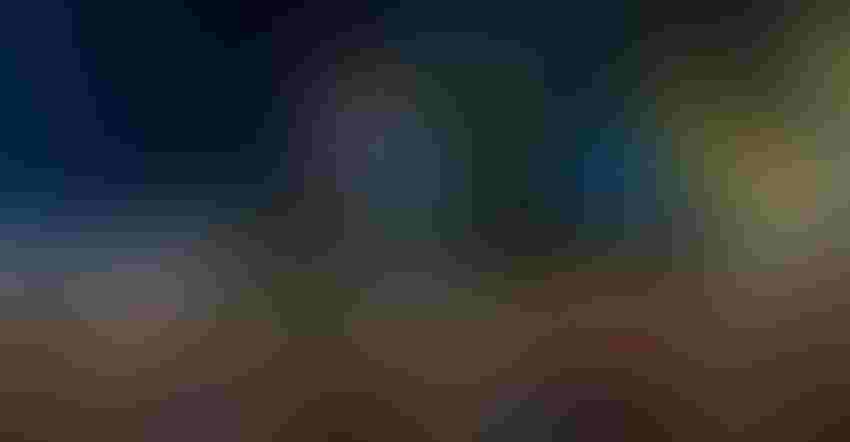 President Donald Trump was in Bakersfield in early 2020 to promote federal action to streamline federal water deliveries to farms.
Todd Fitchette
California Attorney General Xavier Becerra is leading a coalition of 21 state attorneys general in suing President Donald Trump's administration over a new rule meant to speed up construction of needed energy infrastructure across the United States.
As directed by Trump's April 2019 executive order, the EPA's final rule alters its water quality certification regulations to promote the timely review of infrastructure projects.
In the lawsuit filed Tuesday, the coalition argues that the final rule violates the Administrative Procedure Act and Clean Water Act by restricting states' authority and must be vacated.
"Once again, the Trump Administration is attempting to undermine the Clean Water Act – this time by limiting longstanding state authority to protect our waters from degradation tied to federally-approved projects," Becerra said in a statement. "President Trump fails to understand that he doesn't get to rewrite the rules just because he doesn't like them. We're going to court to make sure the rules are followed. It's a lesson most of us learned in grade school."
The state AGs assert the EPA for three decades has consistently acknowledged and respected that Section 401 of the Clean Water Act provides states with the authority to approve, impose conditions on, or deny certification for federally permitted projects.
"Our rivers and streams are critical to California's ecosystems and economy," said Jared Blumenfeld, California Secretary for Environmental Protection. "Giving the federal government the ability to control California's environmental future is not an option. We must remain vigilant against these never-ending attacks on common-sense environmental protections."
Returning to the original intent
But EPA Administrator Andrew Wheeler counters the agency is returning the certification process under Section 401 to its original purpose, which is "to review potential impacts that discharges from federally permitted projects may have on water resources, not to indefinitely delay or block critically important infrastructure."
He adds the EPA is following through on Trump's order "to curb abuses of the Clean Water Act that have held our nation's energy infrastructure projects hostage, and to put in place clear guidelines that finally give these projects a path forward."
Rep. Paul Gosar, R-Ariz., calls the new rule a victory for American consumers, workers and the environment.
"Domestic interstate commerce ties our states together today in a way never thought possible when these regulations were published nearly 50 years ago," he said. "Time and time again, we have seen states abuse the CWA process for political purposes denying their neighbors responsible access to markets and customers access to lower prices. I applaud President Trump and Administrator Wheeler for recognizing the blatant political abuse of this system and rectifying it for all Americans."
Becerra filed the lawsuit with Washington Attorney General Bob Ferguson, New York Attorney General Leticia James and the AGs of Colorado, Connecticut, Illinois, Maine, Maryland, Massachusetts, Michigan, Minnesota, Nevada, New Jersey, New Mexico, North Carolina, Oregon, Rhode Island, Vermont, Virginia, Wisconsin, and the District of Columbia.
Subscribe to receive top agriculture news
Be informed daily with these free e-newsletters
You May Also Like
---