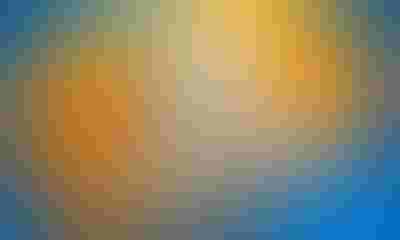 by Johannes Koch and Naomi Kresge
Bayer AG's third-quarter profit grew 6%, powered by its prescription drugs unit -- the very business that risks being sidelined after its $66 billion takeover of Monsanto Co.
The pharmaceutical unit's performance masked weakness at Bayer's agriculture and consumer health divisions. Crop sciences, which will probably replace prescription medicines as Bayer's biggest business after the Monsanto takeover is completed, saw sales decline and profit inch up 0.6% last quarter.

The German company's shares slumped as much as 3% amid concern over its planned transformation away from the industry that's powered earnings in recent years. Investors are also wary of regulatory uncertainties surrounding the Monsanto deal, especially after competitor Syngenta AG said on Tuesday that scrutiny by European authorities had delayed its takeover by China National Chemical Corp.
"The story that is being put through by Bayer is, 'look how great pharma is doing' and they've in some ways underestimated the market sentiment, which is now valuing them as three big businesses," said Brian McGee, a consultant at Novasecta, a London-based firm that advises drugmakers on strategy. "You can't have two businesses that aren't exciting, that aren't doing well, masked by the pharma business, which is doing extremely well."
Claritin Lags
Bayer shares fell 2.8% to 88.94 euros at 12:24 p.m. in Frankfurt trading. The stock has declined almost 12% since March 21, the first trading day after reports of a possible transaction with Monsanto emerged.
"In the short term, we expect Bayer to remain trading below its intrinsic value as we await regulatory updates regarding the multiple agri-chemical transactions currently on the table," Peter Verdult, an analyst at Citigroup Inc., wrote in a note to clients.
Brands like Claritin and Coppertone, gained with the purchase of Merck & Co.'s over-the-counter medicines in 2014, were a drag on the consumer health business. Earnings at the division dropped 3.5% last quarter. The unit's performance "underlines how disappointing the Merck over-the-counter integration has been," wrote Alistair Campbell, an analyst at Berenberg Bank, in a note to clients.
Overall, earnings before interest, taxes, depreciation and amortization, and excluding some costs, rose 6 percent to 2.68 billion euros ($2.92 billion) last quarter, the Leverkusen, Germany-based company said in a statement. That compared with the 2.53 billion-euro average of analysts' estimates compiled by Bloomberg. Bayer last month raised the annual sales forecast for its latest blockbuster drugs -- including the blood thinner Xarelto and the eye treatment Eylea -- to more than 10 billion euros from 7.5 billion euros.
'Manageable Risk'
Funded with a combination of debt and equity, the Monsanto purchase will leave the German company little scope for acquisitions to boost its pharmaceutical business. Bayer on Wednesday said it had finalized the syndication of a $57 billion bridge loan at the start of the month. It expects to apply for regulatory approval of the transaction this year in the U.S. and probably in the first quarter in the European Union and doesn't expect any major holdups.
"This is a very manageable risk," Chief Executive Officer Werner Baumann said in an interview with Bloomberg TV's  Guy Johnson and Caroline Hyde, pointing to Monsanto's relatively small presence outside the Americas. "We are very confident that we can resolve any issue that may come up there in product overlaps."
Bayer isn't just working on buying Monsanto, it's also weighing the sale of its dermatology business, which includes the brand Desonate for eczema, according to people familiar with the plans. The German company may also offload its radiology business, which could be worth up to $3 billion, the people said. Bayer has agreed to a termination fee of $2 billion with Monsanto and may divest businesses from the combined entity with sales totaling $1.6 billion, if needed, to gain antitrust approval. Baumann declined to comment on whether the company plans to sell the radiology and dermatology units in a call with reporters.
Multiple Mergers
Bayer's sales rose 2% last quarter to 11.2 billion euros, buoyed by increased volumes of Xarelto in Europe and Japan. Older over-the-counter brands like Aleve also grew, but couldn't offset a broader cost-related decline at the consumer health unit. The "weak business environment, particularly in Latin America," held back crop science, the company said. Higher selling prices and a currency boost were offset by lower volumes and higher research spending in that business.
Buying Monsanto will allow Bayer to tap growing demand as farmers seek to boost productivity to feed an estimated 10 billion people globally by 2050. Falling crop prices and a quest for greater efficiency have triggered a cascade of deals over the past year. Besides China National and Switzerland's Syngenta, DuPont Co. and Dow Chemical Co. have agreed to merge and then carve out a new crop-science unit.
Bayer on Wednesday made a slight adjustment to its full-year outlook. Core earnings per share will probably rise by a high single-digit percentage this year, the company said. The previous forecast was for a gain of a mid- to high-single-digit percentage. It stuck to earlier estimates for two other measures of performance, sales and Ebitda before special items.
To contact the reporters on this story: Johannes Koch in Berlin at [email protected]; Naomi Kresge in Berlin at [email protected]
To contact the editors responsible for this story: Chitra Somayaji at [email protected]
Marthe Fourcade, Phil Serafino
© 2016 Bloomberg L.P
About the Author(s)
Subscribe to receive top agriculture news
Be informed daily with these free e-newsletters
You May Also Like
---