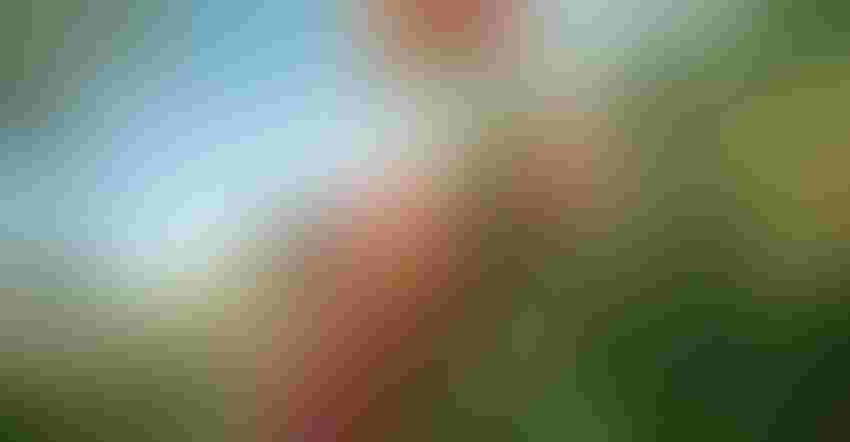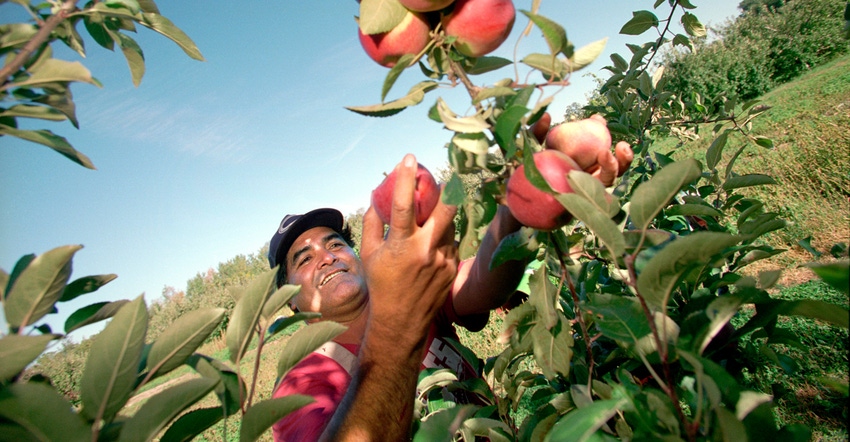 WORKER WOES: With the overtime threshold in New York state set to drop from 60 hours to 40 hours per week, farmers are concerned if they will have enough workers to pick crops, such as apples in the fall.
Andy Sacks/Getty Images
It will be up to Gov. Kathy Hochul to either modify or overturn last week's decision to lower the farmworker overtime threshold in New York state to 40 hours.
Late Friday, the three-member Farm Laborers Wage Board voted, 2-1, to lower the state's ag overtime threshold from 60 hours to 40 hours, phasing in the rule over 10 years. The phase-in schedule will begin Jan. 1, 2024, with the threshold set at 56 hours. It will go down by four hours every two years until 2032, when the 40-hour threshold will take effect.
David Fisher, a dairy farmer from St. Lawrence County and president of New York Farm Bureau, was the lone farmer voice on the board. He voted against lowering the threshold, and during a New York Farm Bureau press event Monday, he blasted the two other members of the board, saying the decision was made with little deliberation or thoughtful testimony. He points out that 70% of the people who testified at the board's recent virtual public hearings were against lowering the threshold.
"We want the best for our employees, and no one can say any different," Fisher says. "We're talking about our farm family legacies, and those days may be over for some families."
Dozens of farmers and ag industry representatives testified against lowering the overtime threshold, saying that mandating overtime pay at 40 hours would put undue financial pressures on farmers and is not workable during busy times such as planting and harvesting.
Fisher says the decision will change the face of the state's farming community, forcing many to either stop growing high-value, high-labor crops, or to get out of the industry altogether. A report released in November by Cornell University from interviews with 40 farms — half of which were dairy, the other half fruit and vegetable growers — showed modest increases in labor costs due to the 60-hour overtime rule, which was put in place about two years ago.
But when asked what they would do if the threshold were lowered further, particular to 40 hours, 13 of the 20 dairy farmers interviewed said they would relocate out of state or exit the industry completely, while half of the fruit and vegetable growers said they would likely exit the industry.
Fisher says the ag community will be reaching out to Hochul to try to get the ruling by the board modified or reversed. He says there has been talk of enacting additional tax credits to farmers to offset having to pay overtime, but nothing has been set in stone.
Eric Ooms, vice president of New York Farm Bureau and a dairy farmer from Columbia County, says migrant farmworkers will likely stop coming to New York because they will not be able to get the number of work hours they got in the past and will go to other states instead.
The decision by the board makes New York only the third state in the country to enact a 40-hour overtime rule for ag workers. Washington state enacted a 40-hour rule that will go into effect in 2024. California also has a 40-hour overtime rule that will go into full effect in 2025.
The three-person Farm Laborers Wage Board was put together because of the New York Farmworkers Fair Labor Practices Act, which became law in 2020. It allowed farmworkers to be paid overtime if they worked more than 60 hours per week, granted farmworkers one day off per week or be paid overtime for working that day, and allowed farmworkers to organize and form unions.
The law also granted farmworkers the right to workers' compensation, and it established the Farm Laborers Wage Board to study lowering the 60-hour overtime threshold even further.
Along with Fisher, the two other board members are Denis Hughes, former president of New York State AFL-CIO; and Brenda McDuffie, president of the Buffalo Urban League.
About the Author(s)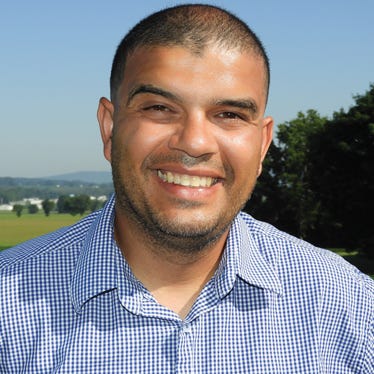 Editor, American Agriculturist
Chris Torres, editor of American Agriculturist, previously worked at Lancaster Farming, where he started in 2006 as a staff writer and later became regional editor. Torres is a seven-time winner of the Keystone Press Awards, handed out by the Pennsylvania Press Association, and he is a Pennsylvania State University graduate.
Torres says he wants American Agriculturist to be farmers' "go-to product, continuing the legacy and high standard (former American Agriculturist editor) John Vogel has set." Torres succeeds Vogel, who retired after 47 years with Farm Progress and its related publications.
"The news business is a challenging job," Torres says. "It makes you think outside your small box, and you have to formulate what the reader wants to see from the overall product. It's rewarding to see a nice product in the end."
Torres' family is based in Lebanon County, Pa. His wife grew up on a small farm in Berks County, Pa., where they raised corn, soybeans, feeder cattle and more. Torres and his wife are parents to three young boys.
Subscribe to receive top agriculture news
Be informed daily with these free e-newsletters
You May Also Like
---