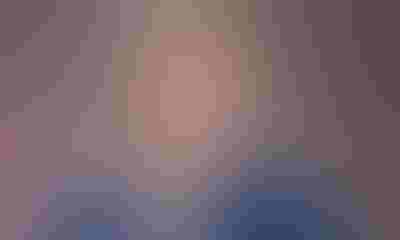 Fifty years ago, your grandfather probably never dreamed one of the best uses of a farmer's time could be conversing with other farmers and ag business professionals. Back then, brawn often seemed more important than brainpower when there were barns to clean and seed to move bag by bag.
Beck Ag has proven for nearly 20 years that there is power in learning from each other. The company markets the ability to bring people together. If you aren't familiar with the company, visit beckag.com and learn how you can connect with peers, including farmers, ag business people, marketers, and more, without investing lots of time in the process.

Beck Ag's CEO, Stephanie Liska, says the acquisition of Adayana ABG strengthens their ability to provide information and solutions, and link ag people together.
To make their service stronger, Beck Ag acquired Adayana ABG, an Indianapolis, Ind., based company founded in 1979. Adayana is billed as a highly respected institution in the global ag industry. It focuses on strategy and management consulting and specializes in learning solutions delivery.
"This acquisition enhances our ability to bring more comprehensive solutions to our clients, to measurably impact their business results," says Stephanie Liska, Beck Ag president and CEO. She sees the acquisition adding depth in strategic consulting to what Beck Ag is already good at - bringing farmers and industry professionals together. It will also allow them to develop more expertise in the field of 'learning management solutions.'
Beck Ag has been moving in the direction of providing more insights and solutions over the past three years. Spokespersons say the company, prior to this acquisition, has made significant investments in three areas: market instruction; market intelligence, through Ag IQ customer data solutions; and through AgInsight, which focuses on market research solutions.
According to Beck Ag spokespersons, dozens of seasoned professionals now associated with Adayana ABG will join existing professionals at Beck Ag to strengthen the company's stable of experts.
Subscribe to receive top agriculture news
Be informed daily with these free e-newsletters
You May Also Like
---