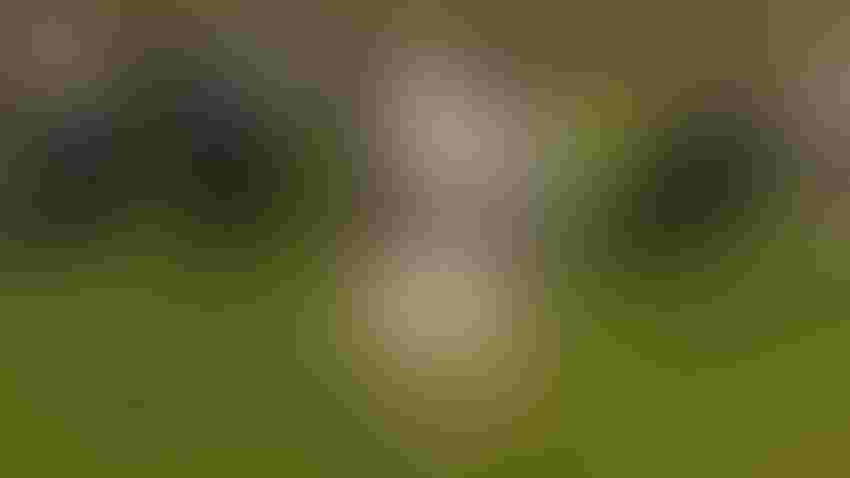 SOLID YEAR: Paul Mitchell, University of Wisconsin-Madison professor of agricultural and applied economics and director of the Renk Agribusiness Institute, said 2022 was a good year for crop, dairy and beef farmers, and the average Wisconsin farmer is going into 2023 in a solid position.
Farm Progress
University of Wisconsin ag economists and farm leaders gather each January in Madison to look back at the previous year and look forward to the coming year at the annual Wisconsin Agricultural Outlook Forum. This year's event was held Jan. 24 at Union South on the UW-Madison campus.
2022 was an excellent crop year in Wisconsin, according to UW-Madison ag economist Paul Mitchell, director of the Renk Agribusiness Institute.
"For the past three years, we have had high crop prices and high yields," Mitchell said. "You don't usually see that."
Mitchell said corn yielded an average of 180 bushels per acre in 2022, which was a record for Wisconsin. Soybean yields were strong, too, at an average of 54 bushels per acre. That is the second-highest average yield in the state's history.
"So what are farmers doing with all that money?" Mitchell asked. "They are paying down debt."
Farm income in 2021 was 24% above the 20-year average, and Mitchell said it was 7% higher in 2022 than in 2021.
He said Wisconsin farmland values shot up significantly during the past three years, jumping 10% in 2022 and 21.6% since 2020.
"After two years of high income and increased land values, the average Wisconsin farmer is going into 2023 in a solid position," he said.
Mitchell also noted that farm bankruptcies in Wisconsin dropped in 2022. There were 10 farm bankruptcies in the state last year, he said, compared to 76 in 2020.
"After leading the nation in farm bankruptcies for the past several years, this is good news," Mitchell said. "Part of this is due to the Farm Service Agency putting a moratorium on foreclosures, but we also had high prices for corn, soybeans, dairy and beef last year."
Challenges coming
But Mitchell said farmers are facing some headwinds in 2023.
"The cost of production is up 10% to 20%," he reported. And with rising farmland values, land rents climbed 9% last year to average $145 per acre.
"Lafayette County has the highest average land rent at $235 per acre," Mitchell said. "Seven counties in Wisconsin averaged over $200 per acre for land rent in 2022."
Mitchell acknowledged that farmers are anxious going into 2023, especially with an end to record-low interest rates.
"How high will these costs go? And will commodity prices stay high to justify these costs? We have surprisingly thin margins for 2023," he concluded.
Good year, bad year
Mark Stephenson, retired director of dairy policy analysis and the Center for Dairy Profitability at UW-Madison, said 2022 was a good year for dairy farmers. He said domestic demand has been good for dairy products, and that while fluid milk consumption continues to decline, he thinks people are consuming dairy products differently than they used to.
"Cheese, yogurt and butter consumption were all up in 2022, while fluid milk consumption was down," he said. The average person consumed 14 pounds of cheese per year in 1975. Today, the average person eats 38 pounds of cheese per year, Stephenson said.
"Fluid milk sales did increase in 2020 at the start of COVID, but fluid milk sales have dropped off again," he explained.
Stephenson said domestic demand for dairy products held up surprisingly well in the face of inflation during 2022.
"Consumers have bought a year's worth of inflation from savings and credit cards, and that's not a good long-term strategy," he said.
While 2022 was a good year for dairy farmers with the all-milk price peaking above $25 per cwt, he paints a different picture for dairy producers in 2023.
"I do not see any upside in milk prices in 2023," he said. "Expect milk prices to be $4.50 to $5 per cwt lower in 2023 than the all-milk price was in 2022."
Stephenson believes futures prices for milk are higher than they should be right now, and he advises dairy producers to lock in milk prices on the futures market.
Subscribe to receive top agriculture news
Be informed daily with these free e-newsletters
You May Also Like
---