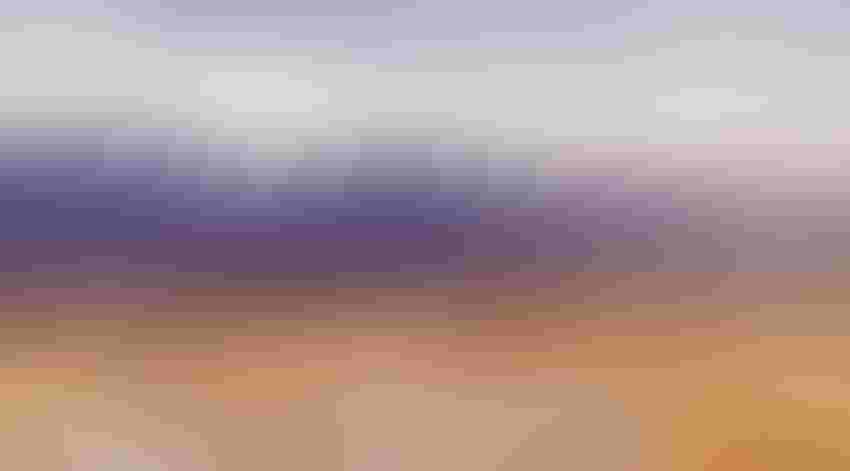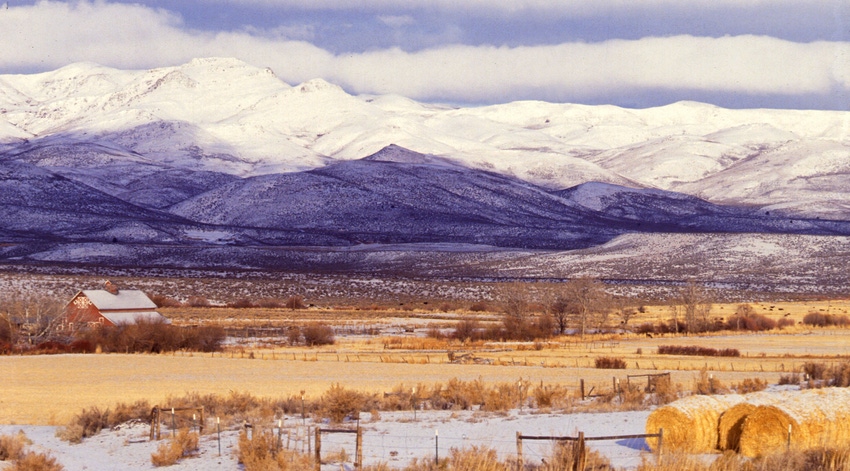 A barn in Idaho. Anti-government activist Ammon Bundy is running for Idaho governor on a platform of ending federal land ownership in the state.
USDA ARS
Idaho apparently isn't conservative enough for Ammon Bundy.
The anti-government activist who famously led a 41-day armed occupation of Oregon's Malheur National Wildlife Refuge in 2016 announced on June 19 he is running for governor of Idaho.
Bundy will run as a Republican in a 2022 primary against incumbent Gov. Brad Little, and his platform will include putting an end to all federal land ownership in the Gem State.
"Wealth, prosperity, and freedom all stem from land ownership, so the control of this land by the federal government represents nothing more than an assault on Idahoan's liberty and prosperity," Bundy says on his campaign website. "The federal government has no right to this land. Period."
The federal government owns 61.6% of all land in Idaho -- the third highest percentage among states in the West behind Nevada (84.9%) and Utah (64.9%), according to the Western Planner, which is published by Western Planning Resources, Inc.
Bundy vows to "take the fight to the end" to see that federal land is "adjudicated back to the people.
"This will open up entire new industries and near unlimited prosperity for business, enterprise, entrepreneurship, energy independence, and for Idahoans in general," he says. "And yes, I know how to fight for land that is rightfully ours and how to win."
Intra-party battle
With his entry, Bundy becomes the latest Republican to challenge the moderate Little after Lt. Gov. Janice McGeachin announced in early June she would run against him. McGeachin is a conservative who has centered her campaign around coronavirus pandemic restrictions after having sparred with Little over local mask mandates. Politico reported.
An adviser to Little told the outlet the governor's team believes he'll win because McGeachin represents a vocal minority.
For his part, Bundy also criticizes Little's pandemic response, noting that the governor introduced "over 25 executive orders with nearly every one of them having unconstitutional elements that violated peoples rights and destroyed people's lives," he says. On his website, he lays out a four-point narrative on how he would have handled the pandemic which includes an embrace of hydroxychloroquine, a controversial therapeutic medication touted by former President Donald Trump.
Some conservatives told Politico they want Idaho's governor to be more like Florida's Gov. Ron DeSantis, the first to essentially ban local municipalities from implementing mask mandates.
However, Idaho was much more open throughout the pandemic than its two Western neighbors, Oregon and Washington. Bob Hickman, owner of Hickman Saddlery in Post Falls, Idaho, said 2020 was the best year his business ever had because horsemen from the other states were making the trip east for supplies.
""I went 104 straight days without closing," he told Farm Press in January. "We expanded our hours, hired two more people and opened seven days a week."
History of protests
Bundy first made news in 2014 by participating in a standoff with federal authorities in Bunkerville, Nev., where his father, Cliven Bundy, was in a dispute with the U.S. Bureau of Land Management over a grazing allotment. He and others were later acquitted of federal charges.
In January 2016, Ammon Bundy led an armed group that took over the Malheur wildlife refuge to protest the arson convictions of father-and-son ranchers Dwight and Steven Hammond, who had illegally started fires on federal land. One of the militants, LaVoy Finicum, was shot and killed by law enforcement officers trying to arrest him when he reportedly reached for a gun in his coat pocket.
Bundy was acquitted of firearms charges later that year, and the Hammonds, who had disavowed Bundy's actions, were pardoned by Trump in 2018. 
Bundy has been involved in numerous protests since. This spring, a group affiliated with Bundy threatened to force open the headgates of the Klamath Basin's "A" Canal in response to a drought-related water shutoff, but ranchers in the area have mostly stayed away, according to the Klamath Falls Herald and News.
Subscribe to receive top agriculture news
Be informed daily with these free e-newsletters
You May Also Like
---