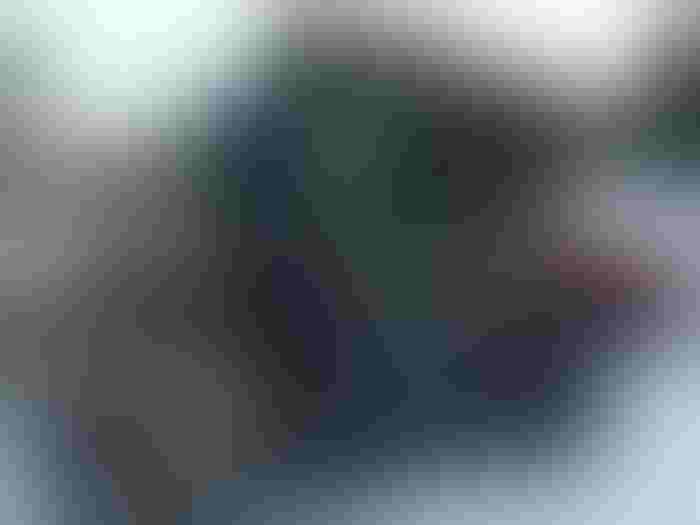 Over the Thanksgiving weekend I had the chance to drive my dad's 2014 Polaris Ranger XP 900. He has owned a Ranger for many years, and each time I drive it I know why he keeps buying them. The key upgrades for 2014 were a bigger engine, bigger cargo box, and the addition of electric power steering (EPS).
Here are five things I liked, and just a few things I'd want to improve, based on the drive:
Attachments: Through its partnership with skid steer loader maker Bobcat, Polaris has access to a lot of quick-release attachments. My dad owns the snowplow blade, which he says is easy to position from the cab. He also has the winch.

Cargo bed: It's big enough to hold everything he needs, mainly logs, tools, fishing gear and 5-gal pails loaded with who knows what.

Bling: The model my dad owns has been outfitted with signal lights, a rearview mirror, wiper blades and a horn to make it road-ready on the stretch between his properties. I took it up to a speed of 45 mph without a problem although it is capable of going over 50 mph. Cab-wise, he has one that is fully-enclosed with a heater, a must in Minnesota.

Ergonomics. This vehicle is just plain easy to get into it, with a wide entry, a low step up, and a door that is easy to swing open. Once you're in, there's plenty of space to put stuff like coffee, keys, cell phone and mail. The driver's seat was easy to adjust—just lift the handle and scoot forward, and it has 10 in. of tilt steering. My dad is a little over 6 ft., but head room was not a problem, even as I went over some large bumps, which put us both on an upward trajectory (not to knock the suspension—it was good, which brings me to the next thing I like.)

Suspension and handling. Having driven other utility vehicles, I appreciated the full front and rear suspension and the almost one foot of ground clearance. I went over a lot of ruts and bumps in the road, but I never felt like I would get hung up. And there was only one time when my dad lost his coffee. Electric power steering, a new feature that was added in 2014, made this vehicle very easy to steer. 
Room for improvements.
As with anything, there's always room for improvement. Here are three things I noticed:
Labored acceleration. Having driven competitive brands, it seemed to me I had to step on the accelerator a little harder than other vehicles to get it to go, which also made it a little harder to feather. However, my dad says, "You get used to it."

Engine braking. Some of the other manufacturers, Yamaha and Kawasaki to name a few, have engine braking, which keeps you from freefalling down the hill. Obviously, this gave me an extra feeling of confidence and control. With Polaris you have to ride the brakes. But again, it is just another thing you get used to.

Shifting. One thing that is harder to get used is the shifting between forward and reverse, according to my dad. "It is difficult to get the gears to mesh when shifting between reverse and low, which appears to be a design flaw," he says. "This is especially troublesome when plowing snow. Recently I was told there is an add-on, which may correct this problem."
Overall, considering the pros and cons, if I had the money to spend, I would buy a Ranger. In the meantime, I will keep driving my dad's, although I'm not sure if he will want to ride with me again.
Subscribe to receive top agriculture news
Be informed daily with these free e-newsletters
You May Also Like
---