I went out at dawn a couple weeks ago. I lay down between the rows of corn, gripped my camera. Waited.
The sun was slow in rising that day. It had been a cloudy night, following a string of cloudy days. Dew clung to tiny leaves but the dirt was dry and it stuck to my sweatshirt. Eventually, the sun began to peek through the clouds.
As I lay there, I thought about the words of a farm wife from an interview about a hundred years ago. I was in college and trying to put together a story for a magazine writing class. I went home for spring break and sat down with several farm women, including Debbie Glover, who farms with her husband, Danny, near Bone Gap, just north of my hometown.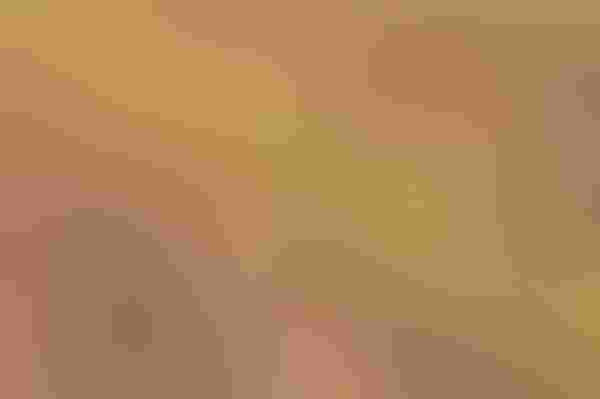 We talked about her life on the farm and she asked, "What kind of crazy people are we? We put this seed out there in the ground and we expect it to grow. And that's faith."
I lay there for a while the other morning thinking about that bit of wisdom. On that morning, we'd had a long string of cloudy, damp, cool weather. The corn was looking a little pale. A little peeked. But after the sun pushed through, it was a beautifully sunny, 78-degree day, and I believe if you'd stood still long enough that day, you could've watch this corn green back up.

And that's faith, right?
That we'll spend $300 on a bag of seed corn, put it in the ground, watch it come up. Watch it green up. Put on the right amount of fertilizer. Keep the weeds at bay. Watch out for the bugs. And expect it to grow. Expect it to help feed 7 billion people all over the world.

And then that same morning, my friend, Sally Lock shared a similar photo between the rows of their cornfield and said, "He who plants a seed beneath the sod and waits to see, believes in God." 
She's right. That phrase comes from a poem by Elizabeth York Case called Unbelief. A portion:
There is no unbelief.
Whoever plants a seed beneath the sod,
And waits to see it push away the clod,
He trusts in God.

And here we sit with a crop that looks astoundingly good in western Illinois, as our friends in southern Illinois contemplate arduous decisions about whether to rip up their first planting and start over. #plant16 is turning into #replant16 for too many of them. But you can't do anything about rain that won't stop falling.
And that's faith, too.
About the Author(s)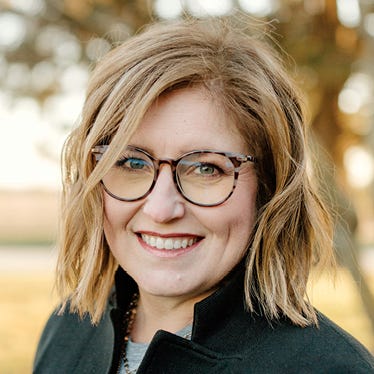 Senior Editor, Prairie Farmer, Farm Progress
Holly Spangler has covered Illinois agriculture for more than two decades, bringing meaningful production agriculture experience to the magazine's coverage. She currently serves as editor of Prairie Farmer magazine and Executive Editor for Farm Progress, managing editorial staff at six magazines throughout the eastern Corn Belt. She began her career with Prairie Farmer just before graduating from the University of Illinois in agricultural communications.
An award-winning writer and photographer, Holly is past president of the American Agricultural Editors Association. In 2015, she became only the 10th U.S. agricultural journalist to earn the Writer of Merit designation and is a five-time winner of the top writing award for editorial opinion in U.S. agriculture. She was named an AAEA Master Writer in 2005. In 2011, Holly was one of 10 recipients worldwide to receive the IFAJ-Alltech Young Leaders in Ag Journalism award. She currently serves on the Illinois Fairgrounds Foundation, the U of I Agricultural Communications Advisory committee, and is an advisory board member for the U of I College of ACES Research Station at Monmouth. Her work in agricultural media has been recognized by the Illinois Soybean Association, Illinois Corn, Illinois Council on Agricultural Education and MidAmerica Croplife Association.
Holly and her husband, John, farm in western Illinois where they raise corn, soybeans and beef cattle on 2,500 acres. Their operation includes 125 head of commercial cows in a cow/calf operation. The family farm includes John's parents and their three children.
Holly frequently speaks to a variety of groups and organizations, sharing the heart, soul and science of agriculture. She and her husband are active in state and local farm organizations. They serve with their local 4-H and FFA programs, their school district, and are active in their church's youth and music ministries.
Subscribe to receive top agriculture news
Be informed daily with these free e-newsletters
You May Also Like
---