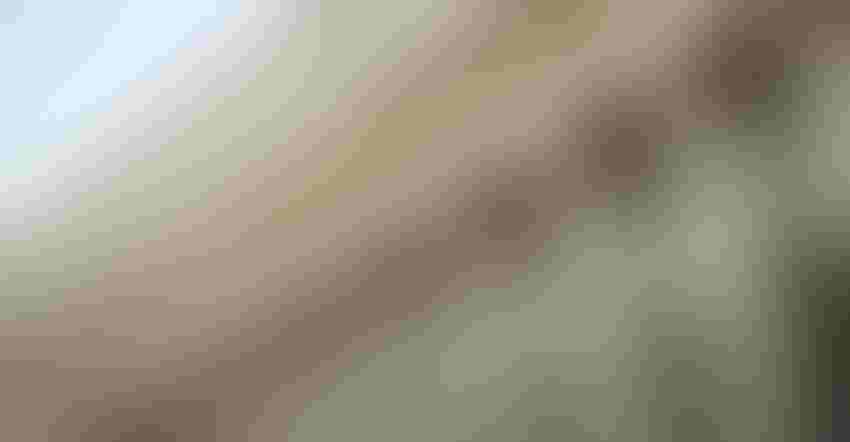 The facade of the USDA.
Camrocker/ThinkstockPhotos
USDA's National Institute of Food and Agriculture honored several land-grant university partners during its annual Day of Appreciation ceremony on Oct. 12. Those honored were recognized for supporting NIFA's mission to advance agricultural research, education, and extension to solve significant societal challenges. 
"We value the contributions of the teams of researchers, educators, and extension professionals whose scientific discoveries and educational efforts positively impact our nation's food and agricultural systems," said NIFA Director Sonny Ramaswamy.
The 2017 NIFA Partnership Awards were presented in three different categories to institutions whose work with NIFA support has resulted in exceptional impacts.
The Mission Integration of Research, Education, and Extension award honors teams of individuals who work across all three of NIFA's mission areas to produce positive outcomes in agriculture, the environment, communities, or people. Shiga toxin-producing E. coli (STEC) cause illness in both humans and cattle, and STEC-related illness and death cost the U.S. more than $400 million each year. The STEC CAP grant executive management team at the University of Nebraska, Lincoln led a team from 18 institutions to develop integrated approaches to prevent STEC contamination and outbreaks throughout the beef production and processing chain. 

The Multistate Efforts award recognizes partnership projects that respond to critical needs important to each project leader's state. Field corn (Zea mays) is one of the world's most important cereal grains, and 40% of global supply is produced in the United States. Heat stress during the growing season can reduce field corn yield, which may lead to higher prices and food shortages. The Corn Heat Stress Adaptation Team, led by the University of Florida, developed multiple corn lines that produced greater yields under high-temperature conditions. 

The Innovative Programs and Projects award acknowledges a project that uses a unique combination of resources and disciplines to enact positive outcomes in response to important regional or national issues. Each year in the U.S., there are approximately 20 million cases of norovirus that result in up to 800 deaths. North Carolina State University leads the NoroCORE Food Virology Collaborative, a group of researchers and stakeholders in basic, food, and environmental virology working to reduce the burden of foodborne disease associated with viruses, particularly noroviruses. In a major breakthrough, the team successfully cultured the human norovirus in intestinal cells, which may lead to new vaccines and treatments.
The agency also inducted four individuals into NIFA's Hall of Fame, established in 2011 to recognize exceptional contributions to NIFA's mission at the local, regional, national, or international level and have made a positive impact.
Michel Desbois served as deputy director of NIFA's Office of Information Technology (OIT) and chief information officer and was responsible for all information technology (IT) resources and applications for the agency. He provided strategic leadership and direction in overall IT, including anticipating future needs and requirements to help NIFA meet its goals and objectives. Desbois holds a Bachelor of Science in agricultural engineering from Virginia Polytechnic Institute and State University and a master's degree in information systems from George Mason University.

Dr. John Phillips is executive director of First Americans Land Grant Consortium (FALCON) and the land-grant director at the American Indian Higher Education Consortium (AIHEC). Dr. Phillips also served as the first liaison between 1994 land-grant institutions and the USDA. He has been instrumental in representing the interests of the 1994 land-grant institutions and contributing to the social and economic well-being of their communities. Dr. Phillips earned his doctorate in rural sociology at the University of Missouri-Columbia, a Master of Science in environmental systems from Humboldt State University, California, and a bachelor's degree in computer science from California State University, Sacramento.

Dr. Catherine Woteki served as USDA undersecretary for Research, Education and Economics and chief scientist where she provided leadership responsibility for advancing scientific knowledge through research, extension, and education and elevated the stature of agricultural science. Woteki also served as the USDA's first undersecretary for Food Safety. An active member of the National Academy of Medicine, she returned as a professor to Iowa State University's Department of Food Science and Human Nutrition, where she previously served as dean of the College of Agriculture and Life Sciences and director of the Agriculture Experiment Station. She earned a bachelor's degree in biology and chemistry from Mary Washington College and a doctorate in human nutrition from Virginia Polytechnic Institute and State University.

Michael Young retired this year as the USDA budget officer and director of the Office of Budget and Program Analysis (OBPA). He also served as chief of the Budget Control and Analysis Division of OBPA. Prior to his leadership roles, he was a program analyst for USDA Research, Education, and Extension programs and a budget analyst for the Food and Nutrition Service. During his tenure with OBPA, Young facilitated the advancement of USDA research and the NIFA mission as evidenced by his conscientious review and management of NIFA's program budgets. He holds a bachelor's degree in botany from Colorado State University and a Master of Business Administration from George Washington University. 
Source: USDA NIFA
Subscribe to receive top agriculture news
Be informed daily with these free e-newsletters
You May Also Like
---