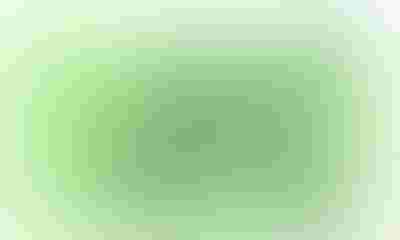 While 29 conservation districts in Pennsylvania's Chesapeake Bay Watershed have signed on to do farm inspections, nine counties haven't. They are: Bradford, Cameron, Dauphin, Franklin, Luzerne, Northumberland, Perry, Tioga and York counties. No further explanation was offered, other than they failed to meet application criteria or declined to participate.

FARM CONSERVATION INSPECTIONS: Farms in counties noted in dark green are to be inspected by conservation district employees beginning in October.
The county conservation districts participating are: Adams, Bedford, Berks, Blair, Cambria, Centre, Chester, Clearfield, Clinton, Columbia, Cumberland, Fulton, Huntingdon, Indiana (covered in agreement with Cambria), Juniata, Lackawanna, Lancaster, Lebanon, Lycoming, Mifflin, Montour, Potter, Schuylkill, Snyder, Sullivan, Susquehanna, Union and Wyoming counties.
The 29 districts will receive funding to support bay technician staff from Pennsylvania Department of Environmental Protection. It is part of their deal to conduct farm inspections aimed at reducing agricultural runoff into local streams and rivers as part of the state's "rebooted" water quality program.
Three other counties in the watershed have such a small portion of the watershed that they haven't received funding for a Bay technician in the past. Bay watershed farms in those counties will be covered by DEP personnel.
What's expected of farms
In brief, they'll be checking on farm compliance with current laws.
* Approximately 70% of Pennsylvania farms, according to DEP data, don't have nutrient management plans. They're now required by law.
* County Conservation District funding will shift from educational programming to inspection and enforcement. Farms will be inspected for NMP compliance plus sediment and erosion control plans.
* Being on a waiting list to have a NMP written through a cost-share program will no longer be an excuse for noncompliance.
* Noncompliance will require the farmer and/or landowner to obtain a NMP within a specified time, or face civil penalties.
Bay Strategy plan
"We're pleased that 70% of the conservation districts are on board to protect the health of our local waterways and help ensure that Pennsylvania meets its federal mandate to reduce the pollutants it sends into Chesapeake Bay," says DEP Acting Secretary Patrick McDonnell. "We hope that, in time, all of the districts will be able to participate."
Half of Pennsylvania drains into the Chesapeake Bay. In 2010, the U.S. Environmental Protection Agency mandated that Pennsylvania reduce the amount of nitrogen, phosphorus and sediment it sends into the Chesapeake Bay by 2025. Sources include wastewater treatment systems, urban storm water, and agricultural runoff. Bank erosion carries sediment; manure carries nitrogen and phosphorus into streams and rivers, he adds.
To help get the Commonwealth back on track to meet mandated reduction goals, 10% of Pennsylvania farms in the Bay watershed will be inspected annually to ensure they have written plans for manure or nutrient management and erosion control. For more details, visit Pa faces clean water regulatory armageddon.
The goal was to start inspections by October. DEP regional staff have already started inspections in some counties that have chosen not to participate.
For more information, see the Pennsylvania Chesapeake Bay Strategy.
Subscribe to receive top agriculture news
Be informed daily with these free e-newsletters
You May Also Like
---