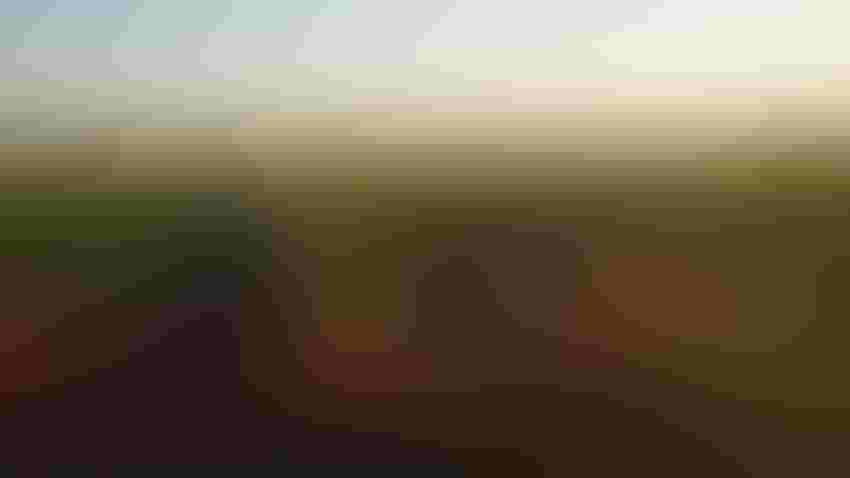 STATE AVERAGES: North Dakota producers saw an increase in overall farm profits, and sunflowers were the most profitable crop grown in 2022.
Olga Kostrova/Getty Images
by Lynsey Aberle
North Dakota producers had another strong financial year in 2022. The average net farm income was $430,678, increasing from $408,835 in 2021. With cash expenses higher, the increase in net farm income was due to higher commodity prices, grain inventory at the start of the year, government payments and crop insurance.
In 2022, the average operation enrolled in the North Dakota Farm Management Education Program farmed 2,139 crop acres and grazed 455 pasture acres, while the average operator age was 48 years old, with 23 years of farming experience.  
2022's gross cash farm income was $1,249,918, of which 71% was from crop sales, 9.5% from government payments, 8% from insurance indemnities, and 7% from livestock sales as shown in the table below. Crop sales increased about $148,355 and livestock sales increased $10,038 in comparison to 2021. Government payments increased about $14,000, and insurance payments decreased about $36,700 from 2021.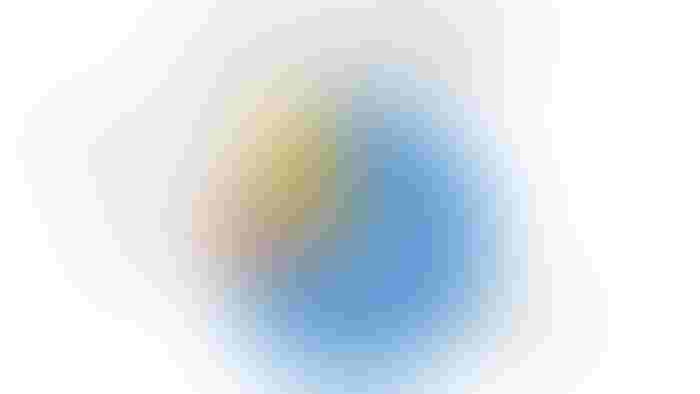 FARM INCOME: The majority of farm income from 2022 came from crop sales, with crop insurance and government payments coming in next. (North Dakota Farm Management Education Program)
The average total cash farm expense was $955,496, increasing $159,396 from the average total cash expense in 2021. Even though gross farm income increased $140,387 from 2021, there was a decrease in both the amount of borrowed money and debt paid in 2022 due to cash farm expenses being higher. Debt was still paid down, which decreased the average debt-to-asset ratio from 29% in 2021 to 28% in 2022.
North Dakota producers saw a slight decrease in profitability measures in 2022. The rate of return on assets decreased to 11.6% from 13.1% in 2021, and the rate of return on equity decreased to 15.9% from 18.8% in 2021. This still indicates that borrowed money is making returns to operations.
In addition, the 2022 average term debt coverage ratio was 4.31, meaning farmers and ranchers produced enough income to cover intermediate and long-term debt payments over four times. 
In 2022, the average operating expense ratio was 61%, and the average interest expense ratio was 2.7%. This means that every dollar a producer earned in 2022, 61 cents was spent on operating expenses and about 3 cents on interest. Of that dollar, 7 cents was also allocated to depreciation. This leaves 29 cents of that dollar as profit.
Coming off a drought year, producers saw an increase in 2022 crop yields statewide. The five most profitable crops grown in 2022 on cash-rented land in North Dakota are as follows:
Sunflowers with a net return of $229.77 and yield of 22.84 cwt per acre.

Corn with a net return of $172.86 and yield of 141.67 bushels per acre.

Durum with a net return of $155.16 and yield of 49.84 bushels per acre. 

Barley with a net return of $148.88 and yield of 71.06 bushels per acre.

Soybeans with a net return of $115.98 and yield of 36.22 bushels per acre.
The top 10 crops produced in North Dakota during 2022 are outlined in the table below showing the average net return for each crop on cash rented land.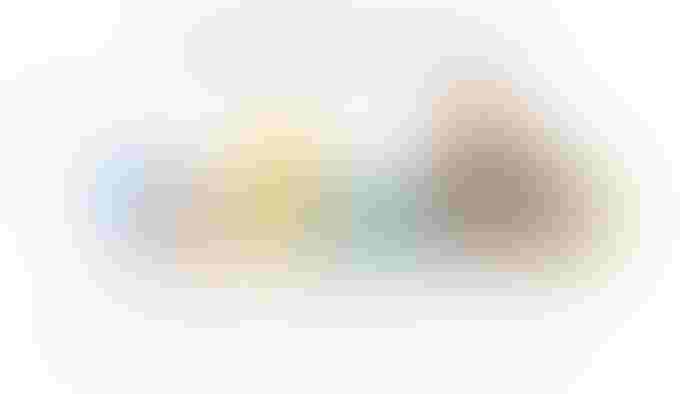 TOP CROPS: The most profitable crops grown by North Dakota producers in 2022 included barley, pinto beans, canola, corn, oats, soybeans, durum, hard red spring wheat and sunflowers. (North Dakota Farm Management Education Program)
Cattle profits decrease
In 2022, North Dakota cattle producers saw a substantial decrease in beef cow-calf profits. Although feed costs decreased slightly to $443.78 per cow and calf sale weights had increased, beef producers saw a decrease in calf prices compared to 2021. Not only that, but they had less cull sales this year and weaned less calves due to smaller herd size and the April 2022 blizzard.
The average net return in 2022 was -$48.47 per cow which is a decrease of $150.59 per cow from 2021. The average weaning weight was 521 pounds and the average weight of calves sold was 549 pounds with an average sale price of $194.09 per hundredweight.
However, in comparison, producers who chose to enterprise their cow-calf with backgrounding calves until sold saw an increase in profits in 2022. The average net return was $33.70 per cow, roughly an $82 higher return. Feed costs were $458.55 per cow, which was about $15 higher than the cow-calf enterprise until weaning. The average weaning weight was higher at 535 pounds and calves sold at an average of 641 pounds at $166.20 per hundredweight. Producers who enterprise their cow-calf herd with backgrounding charge the backgrounding costs against the whole herd instead of splitting into a separate cow-calf and beef backgrounding enterprise.
The 2022 beef backgrounding enterprise showed an average net return of $42.55 per head which was less than the 2021 average net return of $90.94 per head. On average, backgrounders sold at a weight of 730 pounds at $148.83 per hundredweight, which equates to an average of $1086.46 per head.
Overall, producers enrolled in the 2022 North Dakota Farm Management Education Program did very well despite the increased cost of inputs. Crop producers experienced higher yields and higher commodity prices while also experiencing higher costs in expenses such as fertilizer and fuel.
Beef producers had a tougher year due to the April 2022 blizzard, smaller herds and lower calf prices, but did see a higher gain on their calves at weaning than 2021 due to having pastures full of grass and less stress from the previous year's dry conditions.
The data within this article was gathered by 10 North Dakota Farm Management Education programs. Instructors were able to gather information from 236 farms in different regions throughout the state. If you'd like to see your region's annual report or the full state average report, please contact your local North Dakota Farm Management Education instructor or visit our website at ndfarmmanagement.com.
Aberle is a North Dakota Farm Management Education instructor at Dakota College at Bottineau.
Subscribe to receive top agriculture news
Be informed daily with these free e-newsletters
You May Also Like
---