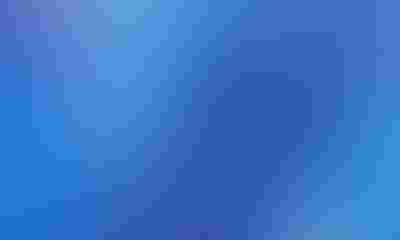 It's better to be forewarned than to wonder what happened afterwards. Right?
This week's Dairy Dashboard Newsletter by Bruce Dehm, president of Dehm and Associates, offered such a forewarning. The Geneseo, N.Y., based ag financial advisor shared his reasons for why 2016 may crunch dairy cash flows similar to 2009. Here's a quick look at what he sees.
"In 2011, one of my clients said, 'Thank God, we'll never have to live through another 2009.' I didn't quite believe that statement at the time

2016 Dairy cash flow projections are downright ugly
"I hate to say it. But by the looks of most of the (dairy) cash flow projections we have been working on, 2009 style pain is probably in the cards for 2016 and beyond. Some factors actually make this down cycle more dangerous than 2009."
Central banks tapped-out
Many financial gurus feel that the economic collapse of 2008 – that precipitated the 2009 milk price collapse – was alleviated by aggressive Central Banks intervention with programs like TARP and 0% interest rates. Eight years later and $8 trillion more in debt, the world economy has become immune to such stimulus.
The feeling is that Central Banks no longer have the ability to effectively influence the economy with monetary policy. The life raft has sailed away.
Weak trading partners
China and Russia were growing economies in 2009. That helped drive international demand for dairy products.
Today, Russia's economy is in turmoil due to falling energy prices and economic sanctions. China has built an economic house of cards, squandering their trade surplus on the likes of crony construction of ghost cities. Their stock market is down and bottom has yet to be found. In both cases, when people feel poor, they stop buying stuff, including dairy products.
Processing capacity bottleneck
A very disturbing trend in the Northeast is the failure of milk processing facilities to keep up with the growth in milk supply. (See When milk balancing turns to quotas or dumping)
~~~PAGE_BREAK_HERE~~~
Traditionally, as a commodity producer, you must take whatever the price is offered in exchange for the promise that you can sell as much at that price as you can.  Expanding production during low milk price cycles was one of our only means of keeping ahead of higher fixed costs.
Now however, that avenue has been removed with talk of quotas, tiered pricing and disincentives such as lower quality and volume premiums. We're in a dangerous position of having to take the low price and not being able to respond by increasing revenue thru higher volumes or better quality. That's the definition of being between a rock and hard place.
All doom and gloom?
Not really, acknowledges this ag consultant. "There have always been dairy farms, and I'm assuming there always will be. Make sure that you're one of the ones who will be around in the future.
In his next Dairy Dashboard, Dehm plans to share some strategies being used to deal with sub-$16 milk.
Check out the website at DehmAssociates.com .
Subscribe to receive top agriculture news
Be informed daily with these free e-newsletters
You May Also Like
---