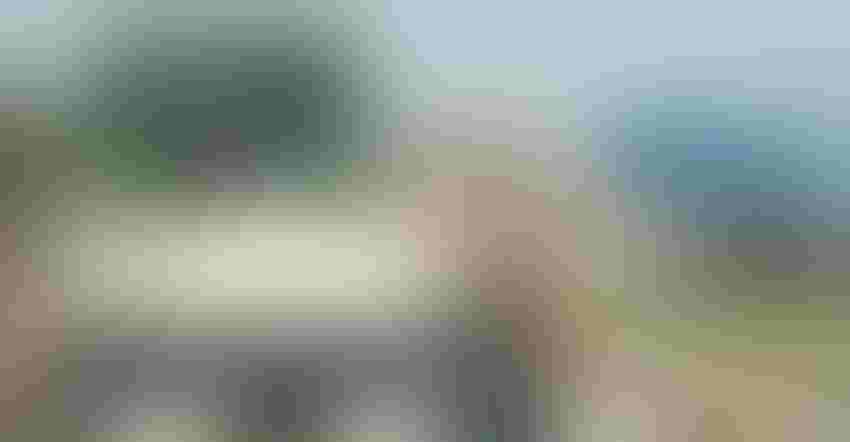 EARLY-SEASON PLANTING: More than 1,500 daily record temperature records were broken in Minnesota in March 2012. Monthly temps averaged 14 degrees F above normal. By early April, soils had sufficiently warmed and farmers were planting, as is shown in this April 12, 2012, photo taken in southern Minnesota.
Paula Mohr
March 2012 was the warmest in Minnesota state history, with an average statewide temperature of nearly 42 degrees F, about 14 degrees above normal. It surpassed a long-standing record warm March that dated back to 1910.
Weather-wise, it was roughly equivalent to what March is like in the state of Missouri.
With the absence of snow and warm soils, some Minnesota farmers actually used the unusual weather to plant small grains — which turned out not to be a bad idea, as the grains made pretty good yields before the summer drought of 2012 had maximum impact.
From the standpoint of record-keeping, only July of 1936 rivaled March of 2012 in setting so many high daily temperature records, both warm daily maximums and warm daily minimums. Within the Minnesota climate observation network, there were 875 daily warm maximum temperature records set or tied, and 704 daily warm minimum temperature records set or tied.
More than 50 climate stations in 28 different counties reported at least one day with afternoon temperatures of 80 degrees or greater. Among the daily maximum temperatures was a reading of 84 degrees on March 19 at both St James in Watonwan County and Madison in Lac Qui Parle County, which set a new statewide record high temperature for the date. The 84-degree temperature reading is about 40 degrees above normal for the date.
Statewide daily maximum temperatures
In addition to the individual climate station record temperature values, there were seven statewide daily maximum temperature records set, and they still stand today.
Among the daily warm minimum temperature records, there were also seven statewide record warm minimum temperature records set — among them was a reading of 65 degrees at La Crescent in Houston County on March 19, which is the highest minimum temperature ever measured statewide during the month. This overnight minimum temperature of 65 degrees is 30 degrees above normal for the date, illustrating what extreme values were measured that month.
In addition, from March 16 to 23, there were eight consecutive daily high dew point temperature records set, ranging from 56 degrees to 60 degrees. The 60-degree dew point reading is analogous to the average dew point reading for July in Minnesota, and represents the highest reading ever seen in the month of March in Minnesota history.
For context, it is important to note that the warmest month of March occurred in a year that was overall the second-warmest in state history, trailing only 1987. During 2012, eight months of the year brought above-normal temperatures to Minnesota, but none as extreme as March.
We will see what March of 2022 brings, but it is certainly unlikely to rival 2012.
Seeley is an Extension professor emeritus of meteorology and climatology at the University of Minnesota.
Subscribe to receive top agriculture news
Be informed daily with these free e-newsletters
You May Also Like
---