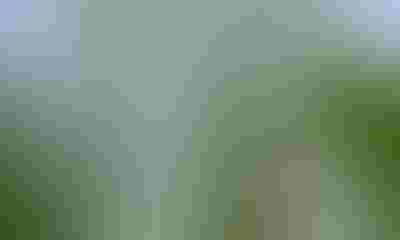 Three agronomists who either work directly for seed companies or spend lots of time helping farmers determine seed purchases put their heads together to compile questions you should ask before committing to a seed purchase. 
The trio includes: Betsy Smith, Ceres Solutions, Terre Haute; Brian Shrader, accounts manager for DuPont Pioneer, Marion; and Dan Ritter, Brodbeck Seeds, Rensselaer. All three are Indiana Certified Cop Advisers.
Here is their list of top 10 questions to consider asking your seed dealer.
1. What traits do you offer?

Ritter wants to know what traits and characteristics you desire in a corn or soybean product. One way you can determine what you want is to ask questions and find out what products the dealer offers.
2. How do your varieties stack up on sudden death syndrome tolerance?
If you will be planting soybeans back into fields that have a history of SDS, this question should certainly be on your list, Ritter says.
3. What hybrids do you have that dry down early?
If your dryer capacity is limited or if you haul straight from the field to the elevator and don't have on-farm storage, you will likely be asking this question relatively early, Ritter says.
4. How has each hybrid or variety you offer performed over the long term?
This becomes extremely important when you're committing to an order and haven't harvested this year's hybrids or varieties yet. Data from multiple years and multiple locations is best, Ritter says. You want to know how various products have performed in different types of seasons and environments.
5. What new corn and soybean products do you have?
"Ask what the new products bring to the table regarding yield and disease protection on all of your soil types," Smith says. "How are they different than the products they are replacing?"
6. When and how does the hybrid respond to nitrogen?
There are differences in N use between hybrids, and most companies are getting a better handle on it. "A corn hybrid that responds to late-season nitrogen would not fit your operation well if you apply nitrogen preplant," Smith explains.
7. I plant early, don't have irrigation and use conventional tillage. How does this affect what you recommend?
A seed dealer may not make the same recommendation on hybrids or varieties if you are in conventional tillage vs. no-till, Smith says. Whether or not you have irrigation may also impact the seed recommendations.
8. How do you test your products, and where do you test them?
Shrader believes this is a key question. You should know the amount of testing a company puts a product through before putting it in the lineup. You also should know where the product was tested. Has it been exposed to a wide range of conditions?
9. What services do you provide?
Seed, per se, isn't the only thing you want to know about, Shrader says. Can the company help you figure out variable-rate seeding strategies, for example? Will a seed agronomist visit your farm periodically and look at fields with you? What about replant policies?
10. What products do you have that might provide an extra premium?
Lower commodity prices for regular corn and soybeans have put this question on the list, Shrader says. Some companies offer seed that can be grown and sold at a premium, such as Pioneer's Plenish soybeans. However, premiums are constantly changing in many of these markets. And some of them require contracts in advance. Do your homework here.
About the Author(s) Editor, Indiana Prairie Farm
Tom Bechman is an important cog in the Farm Progress machinery. In addition to serving as editor of Indiana Prairie Farmer, Tom is nationally known for his coverage of Midwest agronomy, conservation, no-till farming, farm management, farm safety, high-tech farming and personal property tax relief. His byline appears monthly in many of the 18 state and regional farm magazines published by Farm Progress.

"I consider it my responsibility and opportunity as a farm magazine editor to supply useful information that will help today's farm families survive and thrive," the veteran editor says.

Tom graduated from Whiteland (Ind.) High School, earned his B.S. in animal science and agricultural education from Purdue University in 1975 and an M.S. in dairy nutrition two years later. He first joined the magazine as a field editor in 1981 after four years as a vocational agriculture teacher.

Tom enjoys interacting with farm families, university specialists and industry leaders, gathering and sifting through loads of information available in agriculture today. "Whenever I find a new idea or a new thought that could either improve someone's life or their income, I consider it a personal challenge to discover how to present it in the most useful form, " he says.
Subscribe to receive top agriculture news
Be informed daily with these free e-newsletters
You May Also Like
---