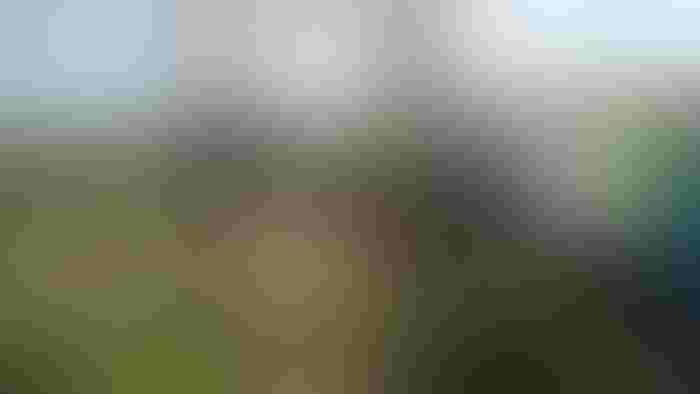 Photos by Chris Torres
Some restaurants may brag about sourcing foods from "local farms," but Duke Gastiger's Re Farm Café, just outside State College, Pa., is "an extension of the farm."
Almost everything that grows on the farm is served in the kitchen. And if you are lucky enough to have a dinner reservation, you can buy your own vegetables and lamb meat from the place, too.
Duke and his wife, Monica, were the former owners of Rathskellers and Spats Café, two iconic downtown State College hot spots, which closed in 2017.
In a big departure from his former businesses, one of which was a very popular bar hangout, Duke had the idea of opening a farm-to-table restaurant. He says that he approached a dozen local farmers with the idea of buying an acre or two to grow crops to support his new restaurant.
But what he found was that none of the farms wanted to sell him just a few acres. These were multigenerational operations with different owners who didn't want to mortgage their retirement by putting their trust into someone else, he says.
As fate would have it, a former classmate of his approached him with the idea of buying his farm because he wanted to downsize.
"It was almost serendipitous," Duke says. But he and his wife bought the 55-acre Windswept Farm in 2017.
Duke, originally from Brooklyn, N.Y., admits he is not a farmer. Instead, he hired "a lot of smart people" to run the farm while planning the restaurant. The first two and a half years were spent transitioning the soils to a more organic and regenerative system, he says.
For his own part, Duke says he spent nearly two years trying to convince the local townships where the farm is located to allow him to open a restaurant on the property, which is in an agricultural district. He even wrote a new local ordinance to do just that.
In July 2019, months before the COVID-19 shutdown, the restaurant opened for business.
True farm-to-table
From the start, Duke says he wanted a restaurant that not only sourced from the farm, but also was sustainable in its own operations, too.
For example, the restaurant has an induction kitchen, a method of cooking that uses a copper coil underneath the cooking surface to generate electromagnetic energy straight to the cookware. This makes it hot enough to cook food but reduces the emissions released.
Another example is the dining room. Awash in windows, it not only allows in natural light, but also allows diners to look out at the farm.
"The one thing you come to realize as a business owner is how bad a user of energy the business is, especially restaurants," Duke says. "So, we were looking for a way to kind of transform the restaurant industry, talk about some alternatives, and then also introduce restaurateurs to a more healthier way to source food, especially supporting local farms. That's how the idea came about."
The "Re" prefix in the farm's name — Re Farm Café at Windswept Farm — is not a typo. For Duke, it represents what the farm and café are all about.
"Our approach has always been about connections," he says.
The farm includes two greenhouses, one a year-round greenhouse heated with solar and passive solar water heat, and a seasonal high tunnel. More than 90% of the restaurant's raw ingredients are sourced from the farm during the growing season. About 50% is sourced directly from the farm in winter. The rest is sourced from suppliers in south-central Pennsylvania, mostly Lancaster County.
There is also a 22-member Community Supported Agriculture business on-site.
Lamb on the menu comes from the farm's 42-ewe sheep herd. The lambs, of which there are currently 47, are marketed as breeding stock to other farms, served in the restaurant or sold online.
"As true regenerative farming, a lot of it is about trial and error," Duke says. Most of the farm is atop a large limestone shelf, but topsoil varies greatly across the property.
"We often talk in the café about food terroir," he says. "The last three years, the farmer on the property [Jesse Graham] has been finding what grows best where, and that goes through trial and error."
The farm's biggest crop by volume is garlic, though multiple types of lettuce and greens, tomatoes, cucurbits and other crops are grown.
"We're getting there in terms of regenerative farming. It takes a long time to learn about," Duke says.
Many events are held at the restaurant, largely because of its close proximity to State College and Penn State.
Duke says his goal is for people to have a better understanding and connection to their food, and the role small farms can play. Diners are encouraged to hang around and walk the farm. And at the end of a meal, they get a slip giving them the option to buy food from the farm, even some lamb.
"We actually sell more to our customers [at the restaurant] than we do through our online store," he says.
Subscribe to receive top agriculture news
Be informed daily with these free e-newsletters
You May Also Like
---