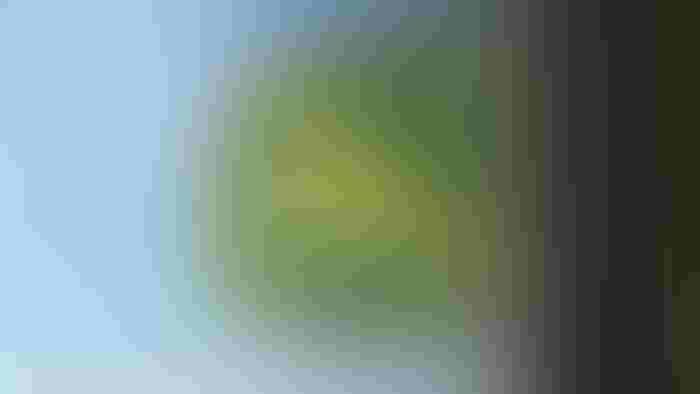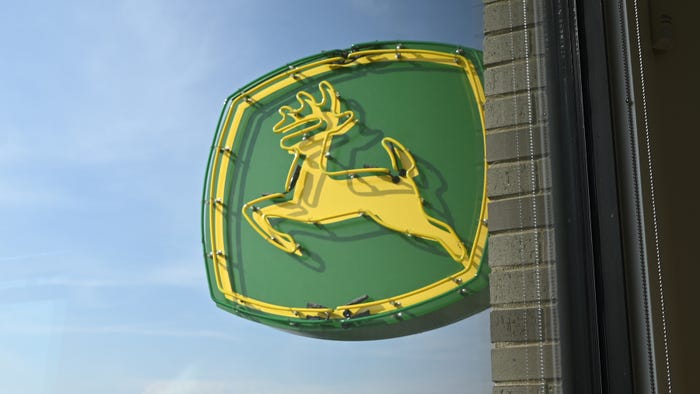 Photos by Chris Torres
South Congress Avenue in Austin, Texas, has just what you expect in a city that prides itself in being "weird." Boot shops, candy shops, over-the-top art shops and, of course, live music venues.
And on any evening, rain or shine, right down the street from the iconic Continental Club, a music club in business since 1955, you will find a neon John Deere sign lit up right over the sidewalk.
It might seem strange for someone walking down South Congress Avenue to see a John Deere sign, but company officials say it fits right in. "It's a hot spot for new ideas," says Laurel Caes, site lead for what's officially known as the John Deere Innovation Hub.
The company opened this office last spring on the second and third floors of a building that once housed Tecovas Boots, an Austin-based company specializing in cowboy boots and Western apparel. The space is adorned with items from John Deere "archives."
Walk through the front door and you are instantly greeted by an old plow in a glass case. The walls are filled with John Deere ads from yesteryear that targeted Texas farmers and ranchers. Shelves have little tractors, combines and other toys on them.
But this is a high-tech office, filled with computers, workstations and small rooms where groups of employees can gather and share ideas. Most who work here are computer programmers and coders, the behind-the-scenes people working on the backbone infrastructure running the company's See & Spray technology, 8R autonomous tractor and other projects.
Austin is one of the country's fastest-growing cities where tech companies such as Amazon, Google and Tesla have set up shop. Young people are coming in droves to work for these companies, and the city's reputation as a live music and cultural mecca make it an attractive place to start a career. The University of Texas at Austin is just north of downtown, and eight University of Texas students work in the office part time.
Caes says Austin is a great place to court young tech talent, even though most have likely never stepped foot on a farm. But the farm isn't very far away. Late last year, the company bought a 180-acre farm about 40 minutes from downtown. It's where new ideas sown in Austin, or for that matter in Iowa or anywhere else Deere has a presence, can be tested.
They even have "Farm Fridays" for Austin staff so anyone in the office can come out and see what's going on.
Startup central
But there is another key reason for Deere opening an office in the capital of the Lone Star State: being close to tech startups.
"This is Deere, but it's also Austin," Caes says. "And there is also a really big startup culture here, and being in the city gives us a pulse into what's new in the startup world."
That approach has already proven fruitful. In 2017, the company bought Blue River Technology, which developed the see-and-spray robotics platform that is now the backbone of Deere's See & Spray lineup of sprayers.
It's a platform that relies on high-resolution cameras, high-powered computers and machine learning to automate machine tasks.
"The idea is, we're finding ways for these new cutting-edge sensors, cameras, computer vision and machine learning to make the machines do more," says Jorge Heraud, founder of Blue River and vice president of automation and autonomy. "In many cases, it's not just a little bit more. It's a huge amount more."
See & Spray launched in 2021 with See & Spray Select targeting emerged weeds in fallow fields. Last year, See & Spray Ultimate was rolled out, providing green-on-green in-season weed control in corn and soybeans. See & Spray Premium was launched at Commodity Classic and will offer existing owners of newer-than-2018 sprayers to upgrade to the technology in 2024.
Heraud says that based on data the company got from growers last year, more than 2.2 million gallons of herbicide were saved using the See & Spray platform.
"The goal that we say we have is, make that machine be more productive, more profitable, more sustainable," he says.
The same technology is also used in Combine Advisor, where cameras installed inside the auger can detect humidity changes and other conditions and adjust settings on the fly — and in Furrow Vision, announced at Commodity Classic, providing an in-furrow view as the planter moves through the field.
It's also a crucial part of the company's push into fully autonomous machinery. The 8R autonomous tractor, the company's first, was introduced last year at CES — formerly the Consumer Electronics Show — and is being tested on Midwest farms this spring.
Collaborating for the future
This year's Startup Collaborator program — a program Deere launched in 2019 to test startup technologies on its machines — includes Austin-based Albedo, a startup developing low-flying satellites that can collect visible and thermal imagery at ultra-high resolution.
Of course, none of these investments and technological advances will matter much if farmers don't buy in. After all, See & Spray has only recently rolled out, and the 8R autonomous tractor with tillage is in limited release. The company's announcement that See & Spray Premium would be available as an upgrade kit allows farmers who are not ready to completely upgrade their machines some welcome flexibility.
Still, Heraud says he is excited at the possibilities of what more can be done to make farm machines even smarter than they are today.
"It's been fun to find so many high-value applications using this basic camera and formulas to do this," he says. "Cameras as sensors that understand what's going on and putting them in places where a human can't be and getting a machine to get better."
Subscribe to receive top agriculture news
Be informed daily with these free e-newsletters
You May Also Like
---