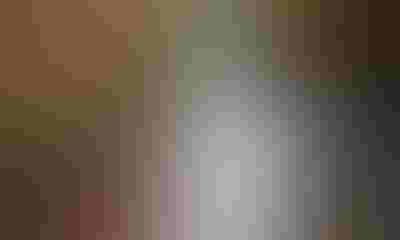 Funding is available through the Veterinary Medicine Loan Repayment Program (VMLRP), administered by USDA's National Institute of Food and Agriculture (NIFA) to help repay veterinary school loans in return for veterinarians serving in areas lacking sufficient veterinary resources. A total of $4.4 million is available.
Related: USDA awards $4.5 milion to help cover education costs for veterinarians

USDA announces funds available to help veterinarians repay college loans. (Photo: dusanpetkovic/Thinkstock)
"Veterinarians are critical to America's food safety and security, as well as to the health and well-being of both animals and humans" said Dr. Sonny Ramaswamy, the NIFA administrator. "There are significant shortages of veterinarians in areas of this country, and a leading cause is the heavy cost of four years of professional veterinary medical training, which leaves current graduates of veterinary colleges with an average debt of more than $135,000."
Recipients are required to commit to three years of veterinary service in a designated veterinary shortage situation. Loan repayment benefits are limited to payments of the principal and interest on government and commercial loans received while attending an American Veterinary Medical Association-accredited college of veterinary medicine resulting in a Doctor of Veterinary Medicine degree or the equivalent.
Participants are required to serve in one of three types of shortage situations. Awardees filling Type 1 shortages areas must dedicate at least 80% of their time to provision of food animal veterinary services. Type 2 shortages are rural areas in which awardees are obligated to provide food animal veterinary services at least 30% of their time. Type 3 shortage areas are dedicated to public practice and awardees must commit at least 49% of their time.
A map is available online describing each shortage area for FY 2016. Applications are due May 20. Please see the request for applications for more information.
In fiscal year 2015, NIFA received 137 applications and made 49 awards.
Source: USDA National Institute of Food and Agriculture
Subscribe to receive top agriculture news
Be informed daily with these free e-newsletters
You May Also Like
---