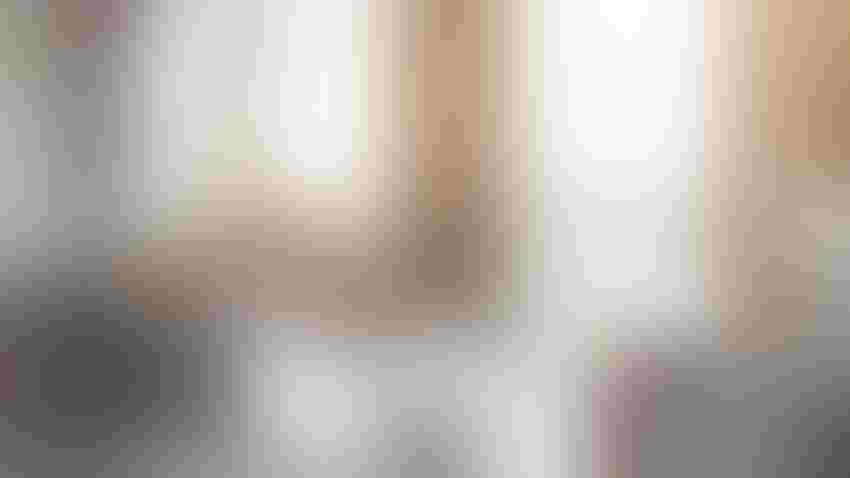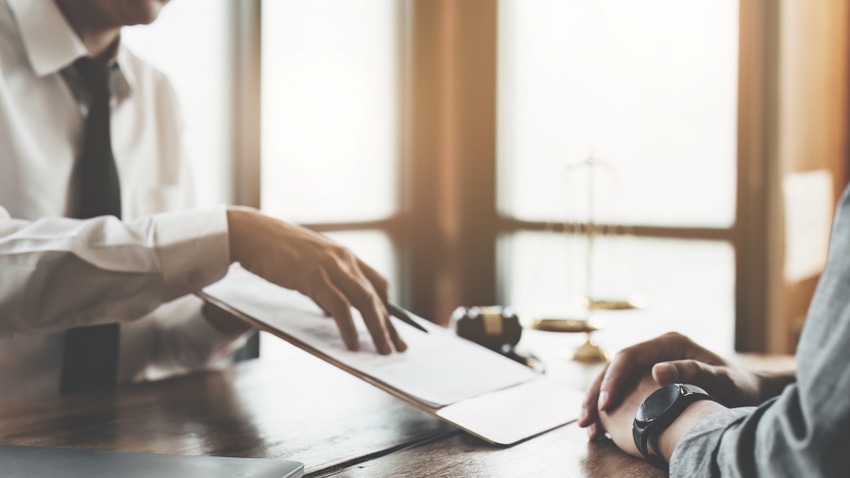 TITLE: How a land title reads can affect the distribution upon a death. Working with a lawyer to have this done correctly can make a difference for those affected.
Jirapong Manustrong/Getty Images
When you purchase a farm, it is common to rush through the closing and pay little attention to how your land is titled. However, title is very important and affects the way farmland is distributed upon your death.
Recently, a reader sent us a question about ownership of Iowa farmland with family members. The scenario is that the reader's mother died this year; his father survives. The reader has four siblings and many nieces and nephews, including his own children, who are interested in farming. To complicate things a bit, Mom's will states that each of her children would inherit her interest in farmland — subject to a life estate interest retained by their father (as set forth in Mom's will). The mother, before her death, owned the land jointly, as tenants in common, with the reader's father, so Dad still owns his half of the farm. Here is the reader's question and my answer:
What are the children's current ownership interest in the farm, and what rights does Dad have? What happens when Dad dies? Because Dad retained a life estate in Mom's portion of the farm and they were tenants in common, he has the right to possess her part of the land and derive an income from the land until his death. He does not have the right to sell the land. After Dad dies, his life estate will be extinguished, and the children will inherit the entire farm in undivided and equal interests — also as tenants in common. The children now have control over the property and could sell if they all agree.
You may ask, "What are the rights of the holder of an undivided interest (tenant in common)?" and "What are other common ownership arrangements?" This is a very common scenario, and we often receive questions relating to ownership of land as "co-tenants" and the legal issues that arise from owning land with other individuals, most often family members like siblings.
For purposes of discussion, it is helpful to understand some of the common ways people own farmland in Iowa and some of the common terms associated with farmland ownership. The two most common forms of land ownership between co-tenants are the joint tenancy with right of survivorship and the tenancy in common.
In a joint tenancy with right of survivorship, the surviving joint tenant(s) inherits the portion owned by the other tenant(s) when they die. The key words in this type of tenancy are "with right of survivorship." A tenancy in common means the co-tenants all own an undivided interest of the entire property. A tenancy in common lacks the survivorship component associated with the joint tenancy with right of survivorship. In other words, a tenant in common may sell, transfer, gift or will their undivided ownership interest to whomever they choose.
Each tenant in common has an unrestricted right to possess and access the property. In other words, the owner of an undivided interest owns a portion of the entire property. In the case of a tenancy in common where each co-tenant owns an undivided, equal portion of the land, all tenants would need to agree on important decisions. For instance, if one tenant in common wants to sell the land, all the tenants in common must agree.
If an agreement cannot be reached, there is a remedy available in Iowa for the tenant in common who wishes to terminate or destroy the tenancy. A tenant in common may file a petition to partition the land with the courts even if the other tenants in common do not agree. Prior to filing a petition to partition the land, a tenant in common would need to consult an attorney to understand the specifics of that process.
It is quite common for parents to leave each of their children an undivided but equal interest in the farmland they own upon their death. Thus, the situation may arise where cousins own land together after their parents die, leaving multiple tenants in common. Additionally, many married couples who own farmland own the land as tenants in common for estate planning purposes and the avoidance of the federal estate tax.
If you are unsure how you own land with others, it might be helpful to look at the deeds or abstracts related to the properties you own. Your attorney can help you through this process. If you see the words "with right of survivorship," that may indicate you own land as a joint tenant with right of survivorship.
With this background in mind, next month, we'll talk about alternative options to undivided ownership, and some strategies to keep peace in the family and limit liability exposure. It may be the case that a different ownership strategy would be worth discussing.
Herbold-Swalwell is with Parker & Geadelmann PLLC. Email her at [email protected].
Subscribe to receive top agriculture news
Be informed daily with these free e-newsletters
You May Also Like
---