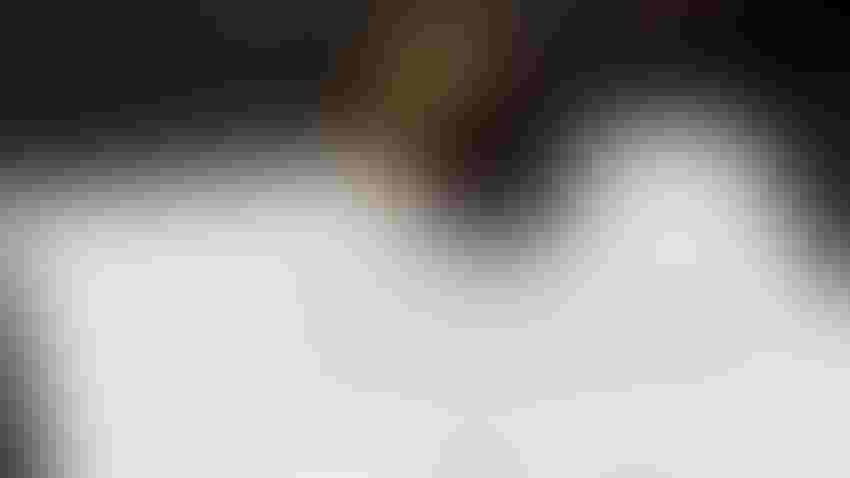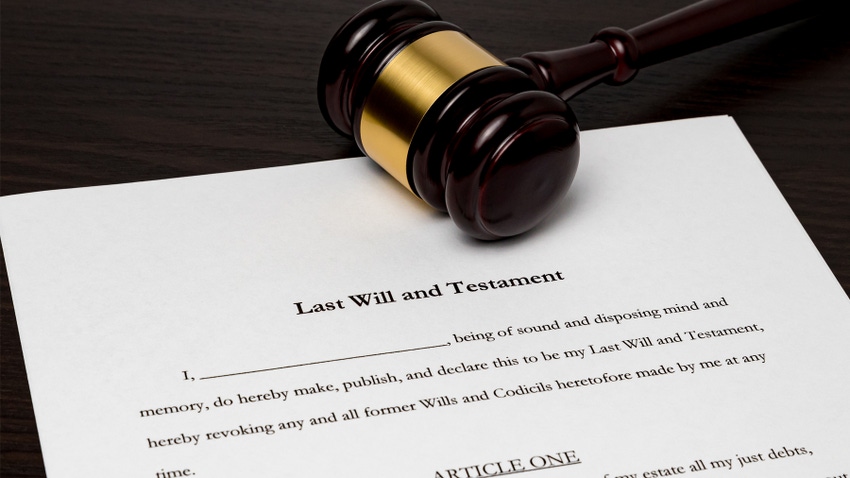 EXECUTOR: Determining the right executor of an estate, especially a farm, is an important job.
Gouin/Getty images
Recently, we received a few reader question asking for guidance on how to make the decision of who to put in charge of their legal affairs after their passing, whether you have a trust or a will. Many farm families have yet to discuss who will be in charge after they pass and how that aligns with continuing the farm business.
Deciding who will be in charge — when you can't — is a topic I encourage families to discuss and think through before they visit with their attorney to begin or continue their estate planning. I tend to learn better when I have a real-life situation in front of me, so here are some reader questions and my answers that should help guide farm families in making these tough decisions.
Years ago, my grandma named her sister as the backup executor to my grandpa of her estate. My grandpa passed away five years ago, and my aunt now lives in Arizona full time and suffers from dementia. I've been discussing this issue with my dad and encouraging him to talk with my grandma while she is in good health to encourage her to change her will to name someone who lives in Iowa and understands the farming operation. My dad is reluctant to bring this up to my grandma. Should I give up? Should I keep pushing? Am I right that this needs to be changed? Can you explain the role of an executor in Iowa? It is important to understand the roles of those in charge, their duties and responsibilities under the law, and how those in charge should distribute assets to beneficiaries or administer your affairs. In this case, it appears the reader's grandma probably did estate planning years ago and appointed her sister as her executor when her children were not of age to serve in that capacity.
At the time, I am sure that decision made sense to Grandma, but since her sister 1) lives in another state, and 2) may lack capacity to make important decisions, it would be best for Grandma to update her estate planning documents while she is able to make that decision. For practical purposes, it is best to appoint at least one executor who lives in the state of Iowa because if Grandma dies a resident of Iowa, that is where her assets are and need to stay.
The role of an executor
According to Iowa law, when a person dies with a will (such as the example above) the probate court will oversee the distribution of that person's assets, and the person who will handle the affairs of the deceased person is called the executor. In the event a person dies without a will with probate assets (assets titled in their name), that person in charge is called an administrator. The duties of an executor (or administrator) are laid out in the Iowa Code and include keeping beneficiaries and heirs informed, and notifying creditors and guardians of minor children about the details of the will. They inventory the assets and report them to the court and all involved. Finally, the executor is charged with distributing the assets according to the will.
So, choosing an executor or co-executors is a decision that takes some thought and discussion. In my opinion, it is best to inform the persons who will be in charge ahead of time on important aspects of the business. For farm families, an executor needs to understand the operation and how to continue the business in a time when there has been a loss of an important part of that business. Choosing someone who will responsibly handle your affairs when you can't is an important part of the planning process. Remember, you should review this decision every few years. People change, circumstances change and the business changes. If you are choosing co-executors, it is important that they work together to administer the estate, so choose executors who can work together in a positive way.
My parents set up a revocable trust last year. They sat down with my brother and me and told us that we would be the successor trustees. That was the extent of the conversation, and my brother and I have a lot of questions on what to expect and what our parents want. Our parents have not shared their trust with us, and there are five children in our family — and we all have children and spouses. We don't want to be nosy, but we want to start our own planning and feel like we cannot plan until we know what our parents' plan is. How do we start the conversation in a productive way and prepare ourselves to serve in this role? It is important to us that our family stays a family after our parents are gone. I truly appreciate this question and the fact that the successor trustees are planning for what to expect.
I typically encourage parents to sit down with their family and explain their plan, who will be in charge and what to expect. If they don't feel comfortable doing that, their attorney or other professional could help.
Trustees typically have broad authority under Iowa law. The grantor of the trust typically serves as the initial trustee, along with their spouse. Some parents choose one or more of their children to serve as successor trustees when they become unable to serve, are disabled or die. Some choose to appoint an independent third party, such as a trusted adviser or corporate trust department, to serve in that role. The independent successor trustee is most often compensated for their time, based on either a percentage of the assets or a set fee schedule.
If the assets are all titled in the trust and it is set up appropriately, probate can be avoided. But the duties of trustees are similar to those of executors. Trustees must administer the trust according to its terms, so it is important that they understand their parents' wishes. The best way to keep the family together is open communication before Mom and Dad pass.
About the Author(s)
Subscribe to receive top agriculture news
Be informed daily with these free e-newsletters
You May Also Like
---