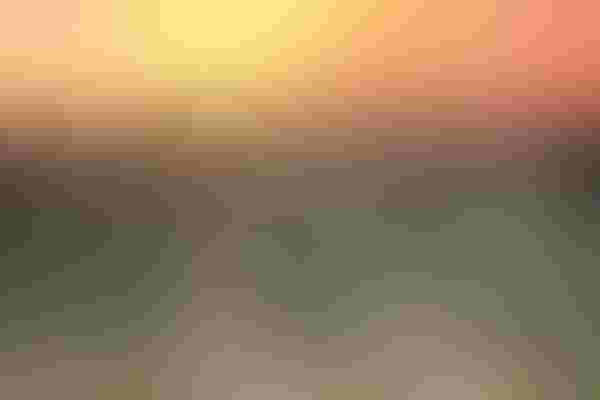 You can't go home again, Thomas Wolfe posited in his novel of the same name, chronicling the impact of monumental societal changes of the 1920s and '30s and how time's passage makes it impossible to recapture one's past.
George Webber, the story's protagonist, laments: "You can't go back home to your family, back home to your childhood ... back home to places in the country, back home to the old forms and systems of things which once seemed everlasting but which are changing all the time…"
I thought of that during a recent visit with farmers in my old hometown.
Although I've returned many times over the years, this visit was somehow different — the changes that were everywhere visible, and the weight of 50 years of living, working, and growing old in other places, lent a different perspective.
It was triggered, as I drove past strip shopping complexes in the Tallahatchie River bottom, by memories that came unbidden of the long-ago cotton field that once was there.
On a few frosty late autumn Saturday mornings, when I was 10 or so, my brother, two years younger, and I would ride our bicycles through the back streets of our small town, across the river bridge to the cotton field. The owner, on whose farm my parents had once lived, would let us pick cotton for a couple hours, for which he would give each of us a big half-dollar coin.
Looking back on it, in that era when 50 cents was real money and cotton was sub-30 cents a pound, the piddly amount of cotton we picked could not have warranted such "pay." Rather, I expect, two towheaded youngsters dragging cotton sacks down the rows may have provided a dollar's worth of amusement for the farmer (or perhaps our father secretly reimbursed him).
I remembered the uniquely astringent smell of the dew-dampened lint, the sharp points of the dried cotton burrs that could punch and scrape the skin of young fingers, the warmth of the sun as it edged over the treetops bordering the field.
After our meager amount of cotton was ceremoniously weighed, we pocketed our 50-cent pieces, hopped on our bicycles, and rode back to town. At the back street trolley car-like diner, we could buy a 15-cent hamburger, which we took with us to the movie theater where, for another 15 cents, we could get a ticket when the boxoffice opened at 11:00. Five cents bought a Coke at the refreshment counter, and as the screen came alive with shoot-'em-up westerns and the latest "serial" episodes we'd unwrap the burgers and settle in for a day of action and thrills. The remaining 15 cents would buy a mid-afternoon box of popcorn and another Coke.
As an ebbing sun cast long, chilly shadows, we rode our bikes on the well-worn path alongside the GM&O railroad tracks to home, content in the memory of the delights our morning of labor in the cotton field had provided.
Ag news delivered daily to your inbox: Subscribe to Delta Farm Press Daily.
That cotton field is long gone, now concrete and stores and offices. U.S. Highway 78, which ran nearby and was the main route from Birmingham, winding its circuitous route on through the north Mississippi hills to Memphis, is now just a local road. Half a mile away, its four-lane replacement, one day to be I-22, is a NASCAR raceway of vehicles, including streams of 18-wheelers ferrying away cars from the new $2 billion Toyota plant just down the road.
Up the hill, where we once hunted rabbits in kudzu-covered red clay gullies and sedgegrass fields, there's the ubiquitous Walmart Supercenter, a Lowes, hospital, banks, fast food places, motels, gas stations, a movie complex, funeral home, businesses galore.
In that year of our childhood cotton picking, the average size of a U.S. cotton farm was a whopping 17 acres, and there were more than 1 million cotton farms that were an important part of the fabric of local economies, particularly in the rural South. Today, cotton struggles to maintain a viability in the region's crop lineup; in the entirety of my home county, which in my growing-up days had scores of small cotton farms, gins, and and a Federal Compress, there are now only two resident cotton growers, 15 miles or so to the south of my hometown, and no gins.
The back street trolley-like diner and its 15-cent hamburger are no more, now a parking lot. But a latter-day iteration of the "dough burger" ($2.50 per, yummily grease-soaked, and featured on the Travel Channel), can be had at the successor hole-in-the-wall joint just across the street, complete with the original diner stools lining the counter, the ancient cash register, and many other artifacts. Watch the video here and read some of its history here.
The house where we lived then is, to my continuing amazement, still there, small and forlorn in an area now charitably described as "in decline"; as with most towns, the old inner neighborhoods have been supplanted by McMansion-populated suburbs. The Gulf Mobile & Ohio railroad tracks, on which passenger trains ran daily, have been torn up and converted to a walking/biking trail.
In those boyhood days of Saturday cotton picking, 15-cent hamburgers, 5-cent Cokes, and 15-cent all-day movies, we could not, in our grandest dreams, have imagined the changes that lay ahead for our small town in the decades to come.
I never picked cotton again.
And Thomas Wolfe was wrong. You can go home again — but only in the bittersweetness of memory.
Subscribe to receive top agriculture news
Be informed daily with these free e-newsletters
You May Also Like
---