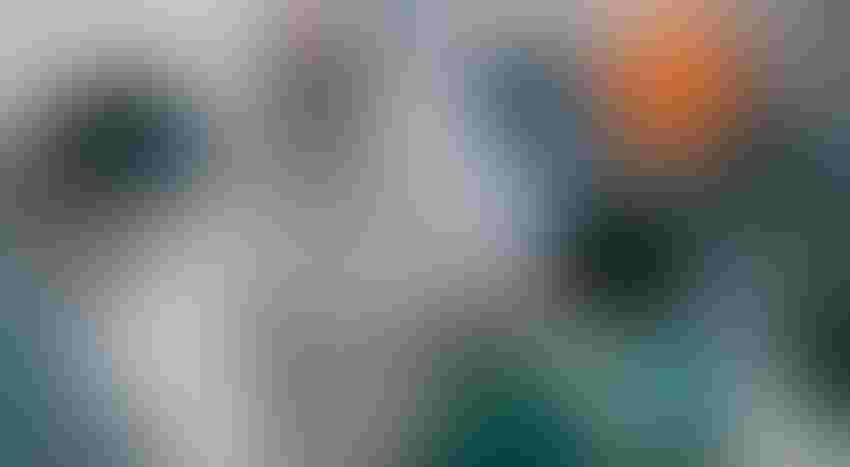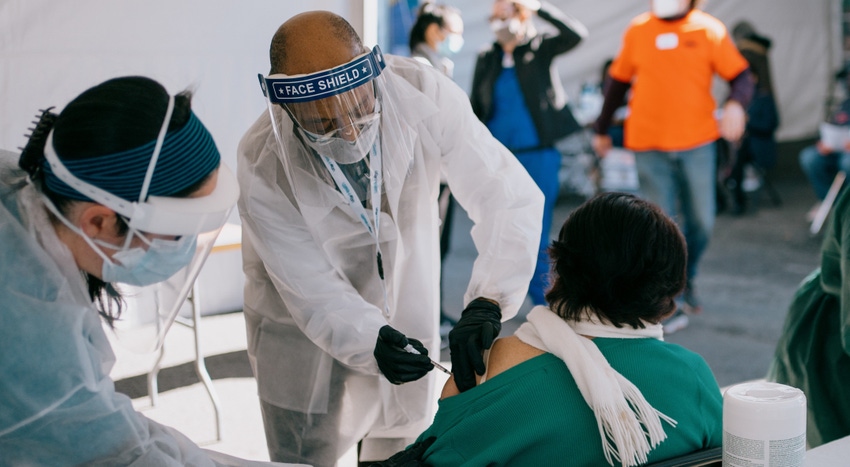 Arizona, Idaho, Montana, Utah and Wyoming are joining more than a dozen other states in filing legal challenges against the federal government's mandate that federal contractors and workers for businesses with more than 100 employees be vaccinated against COVID-19 by Jan. 4.
The U.S. Occupational Safety and Health Administration announced the new standard Nov. 4, threatening to fine businesses $14,000 per violation if they do not comply.
Arizona, Montana and Wyoming joined an 11-state coalition led by Missouri Attorney General Eric Schmidt that filed a lawsuit in the U.S. Court of Appeals for the Eighth Circuit on Nov. 5, Fox Business reported.
Utah banded with Texas and three other states in a separate suit, and on Nov. 5 the 5th U.S. Circuit Court of Appeals temporarily blocked the mandate and gave the White House until 5 p.m. today (Nov. 8) to respond, the Daily Mail reported. The petitioners would then have until tomorrow to ask for a permanent injunction, the site explains.
"In Arizona, the vaccine first became available in December of 2020, and then became available to anyone who wants it in March of this year," Gov. Doug Ducey said in a statement. "It is readily available for any eligible Arizonan who wants to get vaccinated — and it has been for many months now.
"The U.S. Department of Labor, through the Occupational Safety and Health Administration (OSHA), is issuing these mandates with no public input from the businesses and employees these regulations affect," he said. "Additionally, OSHA is expecting businesses with 100 employees to have the same resources as large corporations. This is a direct attack on not just personal liberty but also the very businesses—large and small—that keep our state, country and economy running."
Montana Gov. Greg Gianforte noted President Joe Biden's executive order, if upheld, would apply to 142,000 private-sector workers in the state, according to the Montana Department of Labor and Industry.
Idaho and Utah
Idaho Gov. Brad Little said Nov. 4 the Gem State would sign on to one of the lawsuits.
"I joined Idaho leaders in communicating to President Joe Biden in September our concerns with his federal vaccine mandate on private business, and we threatened legal action if he did not rescind the directive," Little said.. "Not surprisingly, President Biden is plowing forward with his OSHA rule to punish America's businesses – yet another unprecedented federal overreach into the private sector. I have been actively working with Attorney General Lawrence Wasden and my legal team, and we will join a multistate lawsuit Friday to stop this latest attempt to force the private sector to police President Biden's vaccine mandates." 
Utah is participating in another lawsuit that challenges Biden's vaccine mandate for employees of federal contractors, which make up one-fifth of the total U.S. workforce. Utah Gov. Spencer Cox, Lt. Gov. Deidre Henderson, Attorney General Sean D. Reyes, Senate President J. Stuart Adams, House Speaker Brad Wilson, State Auditor John Dougall and State Treasurer Marlo M. Oaks recently issued a joint statement:
"We must take a stand for hardworking Utahns who are being forced to either get the vaccine or lose their jobs. The president is making a habit out of reaching beyond the limits of his authority. In doing so, he is unnecessarily exacerbating stress on the supply chain, damaging the economy, forcing workers to leave jobs and hurting American families. We cannot stand idly by and allow President Biden and his administration to impose yet another reckless and illegal executive action."
Wyoming is also participating in that lawsuit.
"This vaccine mandate for federal contractors is a clear example of the extreme federal overreach that Wyoming must put an end to," Gov. Mark Gordon said. "Today, as promised, we take action as a broad coalition of which General Hill is proud to be a part. We are committed to defend the interests of Wyoming's people and protect them from further federal intrusion into our lives."
Impact on ag
Jason Resnick, Western Growers' senior vice president and general counsel, explains that OSHA's Emergency Temporary Standard (ETS) requires covered employers to do the following:
Determine the vaccination status of each employee, obtain acceptable proof of vaccination status from vaccinated employees and maintain records and a roster of each employee's vaccination status.

Require employees to provide prompt notice when they test positive for COVID-19 or receive a COVID-19 diagnosis. Employers must then remove the employee from the workplace, regardless of vaccination status; employers must not allow them to return to work until they meet the required criteria.

Ensure each worker who is not fully vaccinated is tested for COVID-19 at least weekly (if the worker is in the workplace at least once a week) or within 7 days before returning to work (if the worker is away from the workplace for a week or longer). This requirement applies to all covered un-vaccinated employees, including those entitled to a reasonable accommodation from vaccination requirements due to a disability or a sincerely held religious belief.

Ensure that, in most circumstances, each employee who has not been fully vaccinated wears a face covering when indoors or when occupying a vehicle with another person for work purposes.
The ETS generally applies to employers in all workplaces that are under OSHA's authority and jurisdiction, including agriculture. Employers with 100 or more employees on the Nov. 5, 2021, effective date are covered by the ETS for the duration of the standard, Resnick writes.
Smaller employers would have to comply later if they surpass 100 workers, but once a business is covered, the ETS will continue to apply regardless of the fluctuations in its workforce, Resnick advises.
In an Oct. 25 letter to U.S. Agriculture Secretary Tom Vilsack and Labor Secretary Martin Walsh, Western Growers President and CEO Dave Puglia listed numerous concerns about the rule, including that it doesn't appear to differentiate between permanent and seasonal employees or define the burden for growers who contract with farm labor contractors.
He noted that farmworkers were deemed "essential" in the early days of the pandemic and took protective measures to keep the nation's food supply moving.
Right to choose
"We strongly believe every individual has the right to choose whether and when to be vaccinated, with the benefit of their physician's advice, their own personal health considerations, and their religious beliefs," Puglia wrote. "We also believe that private employers have the right to mandate that their employees be vaccinated, and where such a mandate is issued, employees can choose to be vaccinated or seek employment elsewhere.
"However, we strongly believe that it is beyond OSHA's purview to mandate that every employer with more than 100 employees require workers to be vaccinated or test weekly as a condition of continued employment," he asserted. "There is simply no justification for it other than to force employers, under threat of harsh penalties, to act as public health agents of the federal government."
A recent Oregon State University study found that mistrust has contributed to COVID-19 hesitancy among Latino communities, although a desire to protect one's family members is among the strongest motivators for getting vaccinated.
Latinos have experienced disproportionately high rates of coronavirus infections in Oregon, accounting for 27% of infections despite representing only 13.4% of the population at the time of the study, according to the university.
About 59% of eligible Americans are fully vaccinated against the virus, and more than 78% have gotten at least one jab, according to the Daily Mail.
Subscribe to receive top agriculture news
Be informed daily with these free e-newsletters
You May Also Like
---