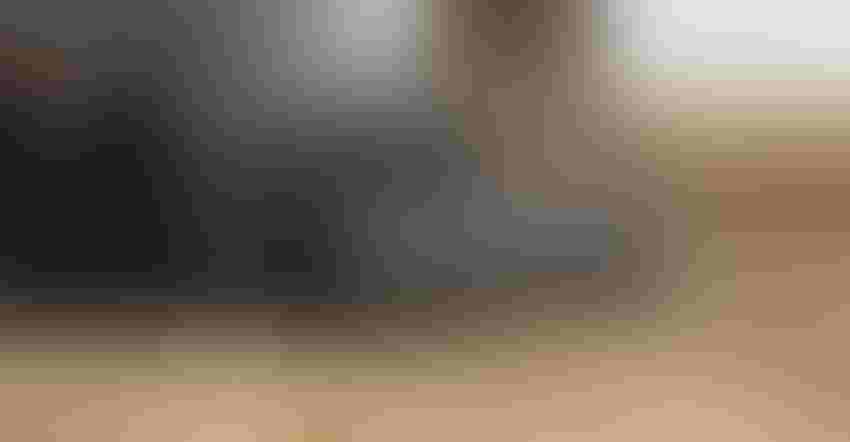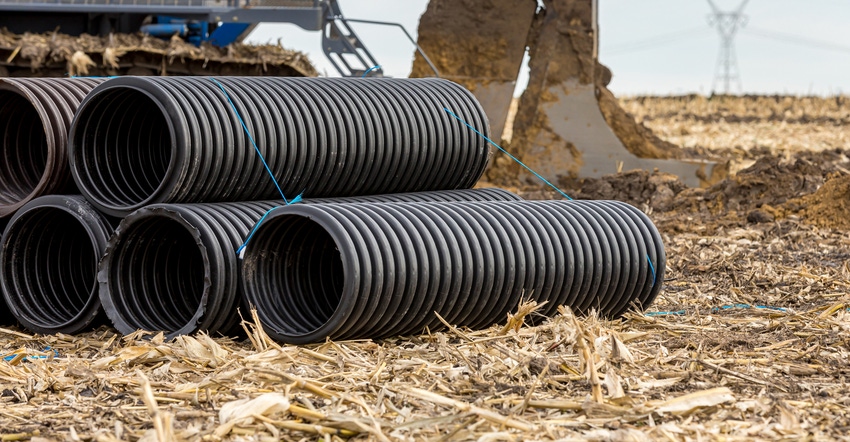 TILING: Tile Drainage Day showcases demos and speakers.
JJ Gouin/Getty Images
Live field demonstrations — including saturated buffer installation, installation of water control structures and a demonstration of a water-gate valve — are set to highlight the 2022 Tile Drainage Field Day on Aug. 25.
The free event will take place at 13000 Bird Lake Road, Camden, Mich., from 9 a.m. to 3:30 p.m. Lunch is provided on-site for registered participants. 
Attendees will learn about the about the linkage between soil health, nutrient management and water quality. Speaker sessions include soil health, cover crops, nutrient placement, saturated buffers and controlled drainage. Participants attending the speaker sessions can earn certified crop adviser credits for soil and water management and nutrient management.
The event is a partnership with the Michigan Land Improvement Contractors Association and Creek Valley Farm, and is sponsored by the Michigan Department of Agriculture and Rural Development and the Michigan Department of Environment, Great Lakes, and Energy.
Register for the 2022 Tile Drainage Field Day here.
More than 200 attend wheat field day
After two years of cancellation because of the COVID-19 pandemic, the Michigan Wheat Program Field Day returned as an in-person event in 2022. Nearly 200 farmers, wheat industry and agribusiness personnel gathered June 16 at the MSU Saginaw Valley Research Center near Frankenmuth for the event, where attendees were able to review the latest information on wheat production practices.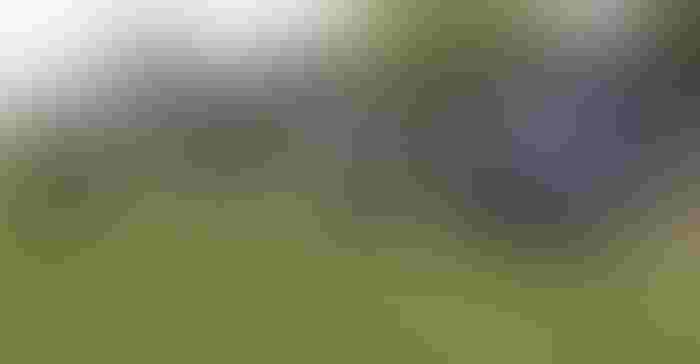 Some topics covered included wheat varieties and planting methods, seed treatment and disease management options, weed control and wheat canopy cover. In his presentation on wheat plant canopy cover, MSU researcher Manni Singh detailed the various considerations such as variety type and planting dates that affect the process of getting good canopy cover to get the greatest amount of solar radiation intercepted by the growing wheat crop. 
The field day and portions of the MSU research are funded by the Michigan Wheat Program, the farmer-directed commodity checkoff program.
New laws support Michigan ag exports
Michigan Gov. Gretchen Whitmer recently signed new laws to support Michigan agricultural producers by ensuring they may continue exporting their products.
House bills 5742-5745, 5747-5748 and Senate Bill 1058 ensure the state has the statutory authority to continue verifying the safety of various food and agricultural products through certificates of free sale, an important document some countries require for imports.
"Clarifying state authority to issue certificates of free sale will ensure people in other countries may also continue enjoying products grown and made in Michigan — and the workers who make up our state's agricultural industry may prosper from international trade," says state Rep. Julie Alexander, chair of the House Agriculture Committee.
The Michigan Department of Agriculture and Rural Development issues certificates of free sale for products to be exported, verifying that they meet legal requirements to be sold in the state.
Alexander and a bipartisan group of legislators sponsored the plan to clarify that MDARD has the statutory authority to issue certificates of free sale for a full range of agricultural products.
2 Michigan residents selected for blueberry leadership program
Two Michigan residents are part of the U.S. Highbush Blueberry Council's (USHBC) selection of 10 up-and-coming leaders in the blueberry industry to participate in the first Blueberry Industry Leadership Program.
Christina Butler and Jennifer Pulcipher were chosen for the program, which will provide in-depth training, industry education, exposure to the many components of the produce supply chain and connection to other ag leaders for passionate blueberry professionals across the supply chain. 
The first cohort of fellows accepted into the Blueberry Industry Leadership Program to lead the industry into its next period of growth includes: 
Christina Butler, director of NW and NJ Business Units, MBG Marketing

Gonzalo de Elizalde, blueberry product leadership senior director, Driscoll's

Ernesto Diaz, director of operations, Berry Brothers

Anna Jesse, vice president, Forest Hills Farms Inc.

Karan Kohli, account manager, Mastronardi Produce

Scott Mainord, SE regional sales manager, WECO 

Luke McCreesh, N.A. blueberry operations manager, California Giant Berry Farms

Jennifer Pulcipher, director of food safety and compliance, North Bay Produce Inc.

Darren Sinn, northwest business manager, Berry Fresh LLC

Micah Weiss, sales and grower support, Fall Creek Farm & Nursery Inc.
July is Michigan Wildlife Conservation Month
Special activities are planned for July to help connect more Michiganders with the outdoors and promote the efforts the state is making to ensure Michigan's wildlife and natural resources are preserved for future generations.
It's all part of Michigan Wildlife Conservation Month, as designated by Gov. Gretchen Whitmer.
The Michigan Wildlife Council's new "Conservation Takes Flight" exhibit will travel to three festivals this summer, detailing four Michigan ecosystems and showcasing a species of bird that makes each its habitat.
The exhibit will be at the Detroit Kite Festival on Belle Isle on July 10; the Stony Creek Metropark Art Fair on July 23-24; and the Belle Isle Art Fair on Aug. 6-7.
In addition, MWC is sponsoring an outdoor photo contest to showcase the best of the state's natural beauty. Participants can capture their special moment in Michigan's scenic outdoors and submit it for a chance to win a $300 Visa gift card.
The online contest runs July 1-30. Submission details and information regarding contest rules are available at freep.secondstreetapp.com.
Invasive beech leaf disease found in Michigan
Invasive beech leaf disease has been discovered in a small, private woodlot in southern St. Clair County, located in southeast Michigan.  
Beech leaf disease, not previously known to be in Michigan, is associated with the microscopic worm Litylenchus crenatae, a nematode that enters and spends the winter in leaf buds, causing damage to leaf tissue on American, European and Asian beech species.
Trees weakened by leaf damage become susceptible to other diseases and can die within six to 10 years after initial symptoms.
With no known treatment available for beech leaf disease, its potential spread through the region could have a devastating effect on beech trees, which are already under attack from beech bark disease.
With this detection in Michigan, there are now nine states with confirmed cases of beech leaf disease.
Beech leaf disease was added to Michigan's invasive species watch list in January 2021 to encourage foresters, residents and land managers to look for and report suspected infestations.
Residents are encouraged to monitor for any signs of the disease. If you suspect you have found a symptomatic tree, take one or more photos of the infested tree, including close-ups of affected leaves. Note the location, date and time, and report it in one of the following ways:
Subscribe to receive top agriculture news
Be informed daily with these free e-newsletters
You May Also Like
---