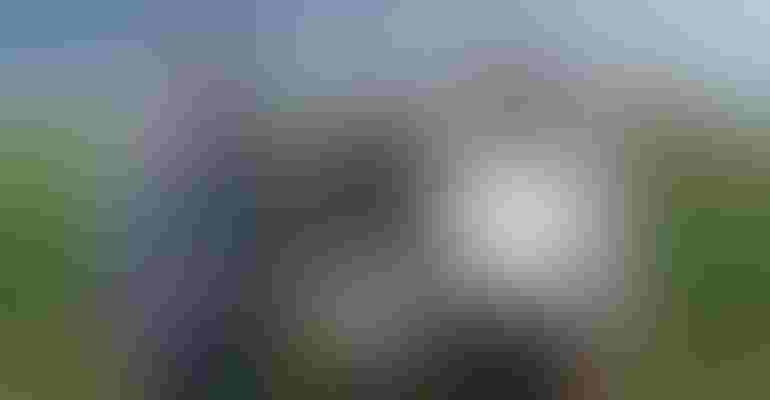 From left to right: Sen. Michael Bennet, D-Colo., joins with Colorado Commissioner of Agriculture Kate Greenberg and U.S. Secretary of Agriculture Tom Vilsack to tour northern Colorado on May 7, 2021.
Sen. Bennet
Sen. Michael Bennet, D-Colo., Colorado Gov. Jared Polis, Rep. Joe Neguse, D-Colo., and other state and local leaders convened Friday, May 7 to show USDA Secretary Tom Vilsack the wildfire recovery and climate smart agriculture efforts happening across northern Colorado. 
They visited two sites in the Cameron Peak Fire area in Larimer County -- the largest fire in Colorado history, burning 208,913 acres within the county. Bennet, Vilsack and Polis continued the day at Olander Farms and Root Shoot Malting to tour the malting facility and barley field. After, they held a roundtable discussion on climate change mitigation and adaptation, drought, conservation and soil health, the agricultural workforce, and other issues. 
"I'm grateful to be in Colorado to see local and state organizations working alongside USDA agencies to create jobs, support local recreational economies, and ensure healthy soils and forests for future generations," says Vilsack. "But we can and should do more, and President Biden's American Jobs Plan and Families Plan provide the blueprint to address climate change, build back local infrastructure and get healthy food to Colorado families.
"We're getting our economy back on track, and we can't let up now," Vilsack says.
Bennet discussed ongoing efforts to support climate smart practices on working agricultural lands.
"Secretary Vilsack understands that farmers and ranchers should be at the heart of American climate policy. I look forward to continuing to work with Secretary Vilsack and the Biden administration to support Colorado producers as they continue to deal with drought and wildfire," Bennet notes.
Colorado Commissioner of Agriculture Kate Greenberg adds, "Agricultural producers play a critical role in addressing the climate and conservation challenges facing our state, and I am proud of the visionary, collaborative efforts of Colorado's farmers and ranchers in stewarding the iconic and working lands of our state."
Wildfire response
Bennet made the case for long-term investments in restoring the nation's forests to protect watersheds and communities from catastrophic wildfires through his Outdoor Restoration Partnership Act. Bennet introduced the bicameral, bipartisan bill with Reps. Jason Crow, D-Colo., and Mike Simpson, R-Idaho, to invest in forest and watershed restoration while creating millions of good-paying jobs. His outdoor restoration proposal was included in President Joe Biden's American Jobs Plan.
"We have to protect our forests and invest in our watersheds —these are national assets.  Secretary Vilsack understands that, and I'm glad he was here to see Colorado's efforts and the forest health and wildfire recovery partnerships that exist in our state," says Bennet.
After Colorado suffered the three largest wildfires in state history last year, Bennet convened the Western Climate Resilience Roundtable to develop a collaborative, consensus-driven set of priorities for western climate resilience. One of the groups three priorities was "Supporting healthy soils, forests, rangeland, rivers, and watersheds will make our communities more resilient and help maximize the climate mitigation potential of western landscapes."
Neguse was grateful for the opportunity to tour the fire recovery sites in Larimer County with influential ag leaders.
"It's crucial that we meet these historic wildfires with a proportionate response. That's why we've proposed the launch of the 21st Century Civilian Climate Corps to bring needed resources to wildfire resiliency and watershed recovery projects and increase workforce capacity to support our wildland firefighters and wildfire suppression efforts," says Neguse.
"Through our work on the Bipartisan Wildfire Caucus and as chair of the U.S. House Subcommittee on National Parks, Forests and Public Lands we hope to continue this work to meet these challenges and support our communities, just this week we led a bipartisan letter calling for increased funding for our forest service," Neguse adds. "Today, I was grateful for the opportunity to listen, and to learn. My hope is that together we can find solutions to support our communities and restore our forests."
Neguse joined with Rep. John Curtis, R-Utah, in leading members of the Bipartisan Wildfire Caucus in a letter to the House Appropriations Committee urging them to include robust funding to programs in the Interior and Environment Appropriations Bill that will support improved wildfire preparedness, mitigation, and response across the United States. 
The letter indicates that such funds could be used to increase the pace and scale of hazardous fuels management and forest restoration; improve ecosystem health; reduce the risk of severe flooding and erosion in forests after fire; protect critical watersheds; and bolster support for the wildland firefighting workforce. 
The National Interagency Fire Center reported that U.S. wildfires burned 10.27 million acres as of December 31, 2020— the highest yearly total since accurate records began in 1983. Colorado experienced the three largest wildfires in state history. In California alone, nearly 4.2 million acres burned, more than double the previous record. U.S. wildfire damages in 2020 totaled $16.5 billion, ranking it as the third-costliest year on record.
Three separate fires in California and one in Oregon generated over $1 billion in losses. 12 additional fires in California, Oregon, Colorado, and Washington each caused over $100 million in direct losses. The direct damages from Oregon's Beachie Creek Fire alone totaled $1.6 billion, making it Oregon's costliest fire on record.
About the Author(s)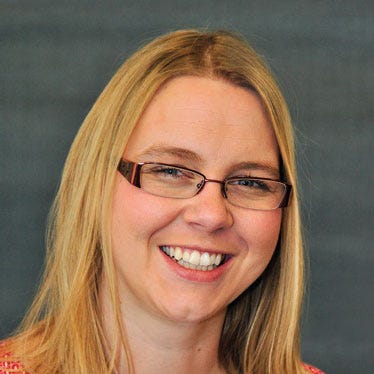 Policy editor, Farm Futures
Jacqui Fatka grew up on a diversified livestock and grain farm in southwest Iowa and graduated from Iowa State University with a bachelor's degree in journalism and mass communications, with a minor in agriculture education, in 2003. She's been writing for agricultural audiences ever since. In college, she interned with Wallaces Farmer and cultivated her love of ag policy during an internship with the Iowa Pork Producers Association, working in Sen. Chuck Grassley's Capitol Hill press office. In 2003, she started full time for Farm Progress companies' state and regional publications as the e-content editor, and became Farm Futures' policy editor in 2004. A few years later, she began covering grain and biofuels markets for the weekly newspaper Feedstuffs. As the current policy editor for Farm Progress, she covers the ongoing developments in ag policy, trade, regulations and court rulings. Fatka also serves as the interim executive secretary-treasurer for the North American Agricultural Journalists. She lives on a small acreage in central Ohio with her husband and three children.
Subscribe to receive top agriculture news
Be informed daily with these free e-newsletters
You May Also Like
---