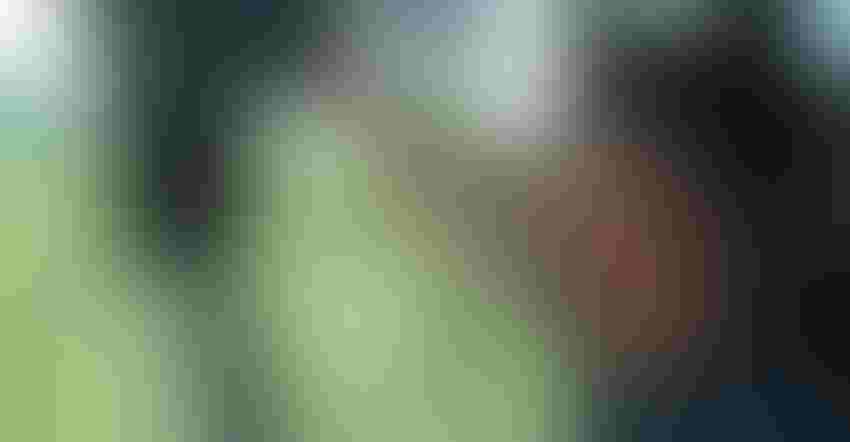 HARVESTING DATA: With so many technologies collecting information from field operations, many farms are now generating vast amounts of data, and ownership of that data is still a real issue.
Farm data or ag data — who does it belong to? How can producers protect their personal farm data? Those are big questions farmers must face as ag technology evolves each growing season. It's a topic of significant debate.
As we've discussed previously in this column, "farm data law" is evolving and growing at a rapid pace. Today, the collection of information in precision agriculture is unprecedented, and the industry is trying to respond to the needs of the individual producer.
Farm data, as we now know it, consists of agronomic data (soil nutrient levels, yields, application levels, etc.), machine and computer data, and weather data relating to the climate in a particular area.
Farm data is intangible. Thus, it is not a physical good like the raw commodities we are used to producing.
From a legal standpoint, farmers should have two major goals: protecting the privacy of their farm data and protecting the ownership of that data.
Federal regulation on horizon?
While it seems awkward to address the history of a topic so new, commodity groups and farm organizations for many years have sought to come together to try to create industry standards and develop the law in this area. 
For example, the American Farm Bureau Federation worked with commodity groups and ag technology providers to come up with a document titled "Privacy and Security Principles for Farm Data" that was published in 2014.
Those principles recommend that companies standardize the way they interact with producers in the collection of data and that the companies maintain transparency.
The document also recommends there should be contracts between producers and companies, and the data only be collected with the "affirmative consent" of the producer.
One of the core principles of the study was that farmers own information generated on their farming operation. However, the study went on to say it is the responsibility of the farmer to agree on data use and sharing with other "stakeholders."
Some legal scholars say adopting guiding principles is not enough and ag tech providers haven't followed some of the principles.
These experts argue that ag data is so "sensitive" that the current framework of the law doesn't sufficiently protect agricultural data, and federal regulation specifically geared toward the ag industry may be a necessary next step.
Future of farm data
Legally speaking, farm data ownership fits within the law of "trade secrets." The Uniform Trade Secrets Act, adopted in Iowa, defines a "trade secret" as "information … that derives independent economic value, actual or potential, from not being generally known, and not being readily ascertainable by proper means by a person able to obtain economic value from its disclosure or use and is the subject of efforts to maintain its secrecy." 
How does this apply to farm data? If a court was asked to determine whether farm data was a "trade secret" they would have to engage in an analysis of the statute and determine if all the elements were met.
There is regulation at the federal level that protects against unfair or deceptive trade practices that the Federal Trade Commission oversees.
However, many experts argue that the agency cannot really enforce these laws in the ag sector because there are no federally mandated minimum standards.
How can you protect your data?
As always, the best route to avoid legal pitfalls is to protect your farm data by negotiating up front. The owner of the data needs to take steps to protect that data and maintain its secrecy.
For instance, in a farm lease situation, one may want to include language granting the landowner the rights to certain data linked to commodity production on the leased farmland.
Following the termination of the lease, the subsequent tenant may need access to such information.
What about custom farming arrangements? If a local co-op sprays pesticides on your field, who owns the data that the spraying generates? It would stand to reason the data belongs to the farmer if the farmer hired the work done, but this remains unclear.
Impact of data revolution
Does access to farm data impact farm rental rates? Over the long term and as our use of farm data grows, we may see that historical data and its ownership may enter into leasing negotiations.
For some early adopters of the farm data movement, that may already be the case.
Although the area of farm data is ever-evolving, it is progressing quickly. Farm data is unique, and it is a big deal.
Being better prepared to deal with that growth and the changes in the law will help producers adapt to the changes in an era of big data.
At agdatatransparent.com, companies answer questions about what they do with agricultural data.
You can also attend the Farm Progress Tech Forum on Nov. 27-28 to learn more about everything related to data-driven agriculture.
Herbold-Swalwell is an attorney with Brick-Gentry in Des Moines. Send email to [email protected].
Subscribe to receive top agriculture news
Be informed daily with these free e-newsletters
You May Also Like
---