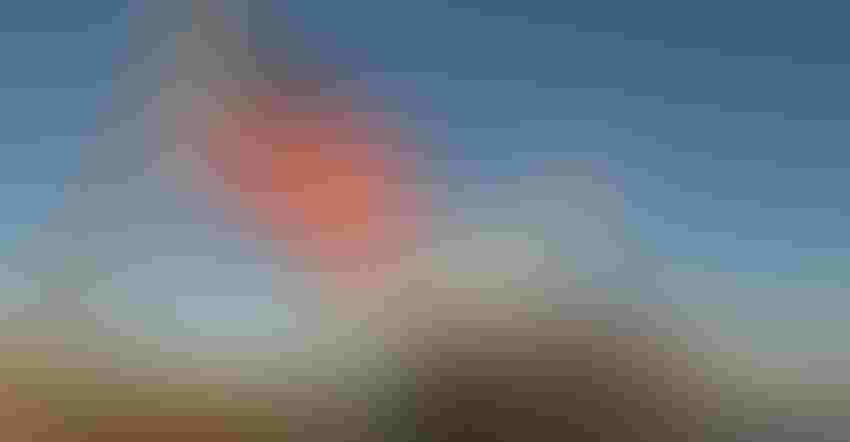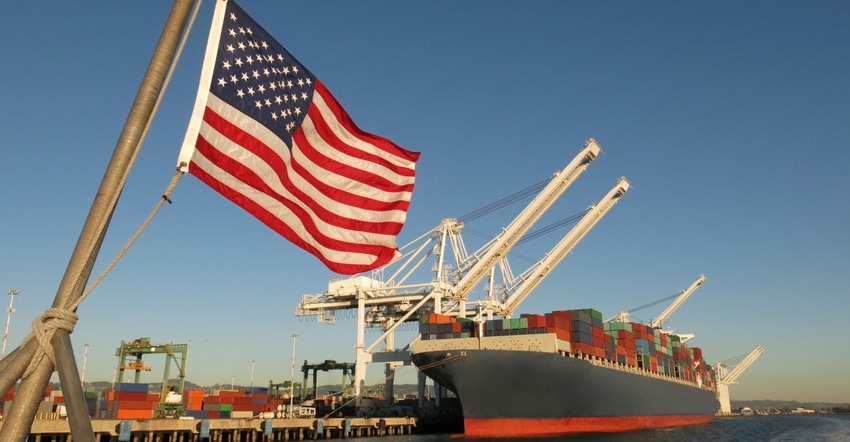 SHIPPING HELP COMING? House advances Ocean Shipping Reform Act seen as first step in restoring the efficiency of supply chains and give Federal Maritime Commission more authority to take action against foreign ocean carriers.
iStock
A massive influx of federal dollars and COVID-19 changing how consumers purchase goods continues to create bottlenecks at the nation's ports that have trickled down to other segments of the supply chain. With foreign shippers refusing to haul U.S. cargo, new legislation hopes to make the Federal Maritime Commission a more effective federal regulator and hold shippers accountable for their actions. 
In action Dec. 8, the Ocean Shipping Reform Act passed the U.S. House by 364-60. This bill is the first major overhaul of federal regulations for the global shipping industry in over 30 years and was sponsored by Reps. Dusty Johnson, R-S.D., and John Garamendi, D-Calif.
The bill has the support of the White House and agricultural and manufacturing interests. The ocean shipping industry, which has argued that the bill will worsen supply-chain problems, is its most vocal opponent.
H.R.4996 looks to ensure a more competitive global ocean shipping industry, protect American businesses and consumers from price gouging, and establish reciprocal trade opportunities to reduce the United States' longstanding trade imbalance with export-driven countries like mainland China.
Since the fall of 2020, U.S. agricultural exporters have faced extreme challenges getting their products onto ships and out to foreign buyers, including record-breaking congestion and delays at ports, shipping lines' persistent failure to provide accurate notice of arrival/departure and cargo loading times, excessive financial penalties and other fees, and skyrocketing freight rate costs. Ocean carriers are shipping empty containers across the Pacific Ocean at record rates of over 70%.
Unfortunately, this situation remains fluid with no clear end in sight; based on current projections, a return to normal isn't expected until mid-2022, all but guaranteeing tough months ahead for those commodities whose peak shipping seasons fall between September and March.
Related: Supply chain bottlenecks hitting all sectors, including ag
The National Milk Producers Federation estimates that in the first six months of 2021, export supply chain challenges have cost the U.S. dairy sector nearly $1 billion in additional expenses, lost sales and eroded value. According to a survey by the Ag Transportation Coalition, agriculture exporters report that 22% of their export sales are lost because it is not possible to deliver to foreign customers affordably and dependably due to supply chain delays.
In September, over 70 agriculture associations called on Biden to address ocean carrier practices hurting the nation's economic recovery. In a letter, the groups said, "The cost to ship a container has increased between 300% and 500% in the past 2 years; U.S. producers are losing from 10-40% of their export value to these added costs; an informal survey suggests that U.S. agriculture exporters' inability to perform is leading to a loss of 22% of their sales."
Specifically, the bill establishes reciprocal trade to promote U.S. exports as part of the FMC mission. The Act would further help agricultural exporters by improving the FMC's ability to enforce its interpretive rule on predatory detention and demurrage fees as well as prohibiting ocean carriers from continuing to unreasonably decline export bookings. The bill would help place guardrails on the ocean carriers' actions. 
As it relates to ocean carriers, it requires them to adhere to minimum service standards that meet the public interest, reflecting best practices in the global shipping industry. It also requires ocean carriers or marine terminal operators to certify that any late fees — known in maritime parlance as "detention and demurrage" charges — comply with federal regulations or face penalties. In addition, it shifts the burden of proof regarding the reasonableness of "detention or demurrage" charges from the invoiced party to the ocean carrier.
It also prohibits ocean carriers from declining opportunities for U.S. exports unreasonably, as determined by the FMC in new required federal rulemaking. And finally, the bill requires ocean common carriers to report to the FMC each calendar quarter on total import/export tonnage and twenty-foot equivalent units (loaded/empty) per vessel that makes port in the United States.
"Access to the American market and its consumers is a privilege, not a right," Garamendi says. "Congress must restore balance at our ports and tackle the longstanding trade imbalance our nation has with China and other countries head-on. I am pleased that the Ocean Shipping Reform Act has passed the U.S. House of Representatives with overwhelming bipartisan support, bringing us one step closer to protecting American consumers and businesses from price gouging by foreign-flagged ocean carriers."
"We've all been impacted by the backlog in the supply chain and shipping delays," adds Johnson. "China and the foreign flagged ocean carriers aren't playing fair, and accountability is long overdue. If you want to do business with American ports, you need to play by our basic rules. I am proud of the coalition Congressman Garamendi and I have worked to build over the last year. The Ocean Shipping Reform Act puts American consumers, farmers, retailers, truckers, manufacturers and small businesses first."
Future action in the Senate on ocean shipping reform
Those in the industry have been working collaboratively with members in the House to build consensus, as well as hoping to see a companion bill in the Senate as well. A bill in the Senate is expected soon.
To help ensure that an effective revision to current law can be swiftly enacted, many organizations also set their eyes on working to secure a strong Senate version as well.
"The Ocean Shipping Reform Act is an important move toward ensuring the international competitiveness of our dairy producers is not unfairly limited by abuses from ocean carriers. We look forward to working with the Senate to carry this momentum forward," says Jim Mulhern, president and CEO of the National Milk Producers Federation. "Given the complexity of the export shipping crisis, we also encourage the administration to continue to take steps within its existing authority to alleviate the challenges facing dairy exporters."
Ag groups praise ocean shipping reform bill
Johnson shares the bill has been endorsed by 360 national, state and local groups including major agricultural groups.  Following House passage, agricultural groups were quick to praise the bill.
"The problems at our ports have been exacerbated by the unreasonable practices of foreign-owned ocean carriers, including delays of shipments of American made goods to overseas trading partners," said Julie Anna Potts, President and CEO of the North American Meat Institute. "These delays result in major costs to meat and poultry companies as their perishable products await transport."
The resulting inability of shippers to deliver their products to their foreign customers on schedule negatively impacts the reliability of American exports, jeopardizing export values and market share.
Related: Supply chain bottlenecks inhibiting ag trade
"Ongoing congestion and related logistical obstacles threaten U.S. farmers' and ranchers' ability to meet much-welcome increases in foreign demand for our products," American Farm Bureau Federation President Zippy Duvall wrote in a letter to House lawmakers urging them to support the bill.
Across California's three major ports, the shipment of empty containers jumped 56%, from an average of 1.16 million TEUs (20-foot equivalent units) in the first quarters of 2018-2020 to 1.81 million TEUs in the first quarter of 2021.
Duvall continued, "Accessibility to export containers has been further limited by record shipping costs and harmful surcharges. With these factors combined, the ability for farmers and ranchers to fulfill oversees contracts has been significantly impacted, with some estimations nearing $1.5 billion in lost agricultural exports."
Subscribe to receive top agriculture news
Be informed daily with these free e-newsletters
You May Also Like
---