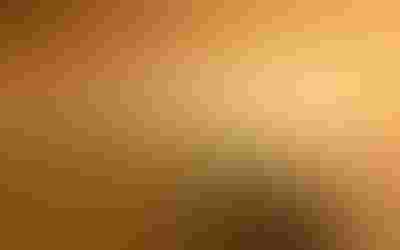 In a U.S. appeals court brief filed Jan. 14, the National Pork Producers Council and the American Farm Bureau Federation emphasized that California's Proposition 12 violates the Commerce Clause of the U.S. Constitution by imposing arbitrary animal housing standards that reach outside of the state's borders to farms across the country.
In December 2019, NPPC and the American Farm Bureau Federation filed a lawsuit with the U.S. Court of Appeals for the Ninth Circuit, asking the court to strike California's Proposition 12 as invalid. That lawsuit is currently pending before the U.S. Court of Appeals for the Ninth Circuit. NPPC says it anticipates oral arguments in the case this spring.
"Essentially all—99.8%—of the pork Californians consume is imported from out of state. Hundreds of thousands of out-of-state pigs are needed to supply that pork every year. And every pig from which any cut of pork reaches California necessarily bears Proposition 12's substantial costs, meaning that farmers and consumers everywhere pay for California's preferred animal-housing methods," the joint filing explains.
Beginning Jan. 1, 2022, Proposition 12 requires all sows producing pork for the California market to be raised according to California's highly prescriptive production standards. The proposition applies to any uncooked pork sold in the state, whether raised there or outside its borders.
"The blow to out-of-state farmers will be severe, with some certainly going out of business," the filing adds.
Plaintiffs allege that the costs those farmers bear apply to huge quantities of pork sold outside California, will reduce the supply of pork in interstate commerce, and will increase pork prices nationwide.
In addition, because segregation and tracing throughout the complex pork-production chain is not possible, even pigs whose meat is sold entirely outside California will have to come from Proposition 12-compliant facilities and will carry those same costs. "Inevitably, the per-pig costs of complying with Proposition 12 are borne by the suppliers and consumers of pork sold nationwide," the filing states.
The amicus brief submitted by Indiana and 19 other states confirms that the risk of "Balkanization of the Nation's pork market through enactment of conflicting state laws is not mere speculation," the brief adds.
Differentiating from NAMI case
Throughout their briefs, the defendants try to lump the NPPC and AFBF challenge in with the plaintiffs and claims in North American Meat Institute v. Becerra, in which the Court recently affirmed the denial of a motion to preliminarily enjoin Proposition 12.
Related: Court will not rehear Prop 12 challenge from Meat Institute
"But NAMI was a challenge to Proposition 12 in its entirety and not, as here, solely its provisions addressing pork," the NPPC and AFBF explain.
NAMI represents primarily packers, which are slaughterhouse operators who purchase market hogs from farmers and then process them into cuts of meat that are sold to retail. This court filing from the National Pork Producers Council and American Farm Bureau Federation, mainly represent the farmers who operate sow farms.
"It is Plaintiffs' member farmers who will bear the costs of retrofitting or building new Proposition 12-compliant farms and implementing Proposition 12-compliant farming methods; whose sows and workers will be endangered by the law's requirements; whose herd sizes will be reduced as a practical result of the law; and who are being told by packers that, because of the impossibility of tracing and segregating California-bound pork, all of their sows must be Proposition 12-compliant. It is the reduction of these farmers' productivity—from the increased space-per-sow requirement, the increased sow mortality that comes with it, and pregnancy losses because Proposition 12 bans the use of individual breeding stalls that will disrupt the national pork market, reduce the supply of pork, and drive up consumer prices," the brief explains.
Declarant Phil Borgic, for example, an Illinois sow farmer, explains that his options under Proposition 12 are cost-prohibitive: to spend $3 million retrofitting his farm or reduce his herd size by a third, destroying his farm's productivity and making him unable to meet his contractual commitments to deliver hogs.
Greg Maher, a sow farmer in Missouri, explains that his inability to bear the construction costs and productivity losses from complying with Proposition 12 means that he may have to exit the business. "Maher had converted to group housing with 16 square feet per sow, using individual stalls only during breeding and gestation, but is in the process of going back to individual housing because his sow-mortality rate skyrocketed along with his production costs," the brief explains.
Subscribe to receive top agriculture news
Be informed daily with these free e-newsletters
You May Also Like
---