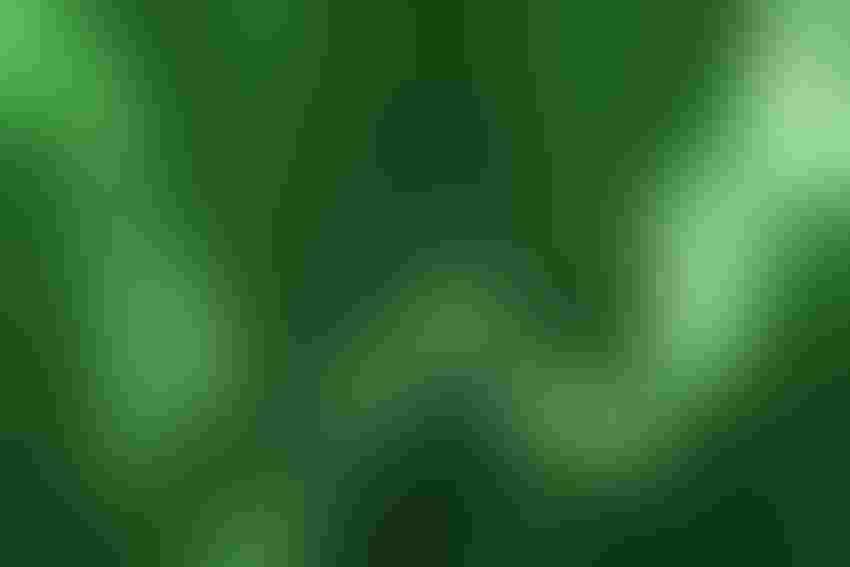 maciek905/ThinkstockPhotos
Sept. 2, 2016
Overnight trade
Corn: Up 2 to 3
Soybeans: Up 6 to 7
Wheat: Up 2 to 4
Jobs data could sway moves ahead of Labor Day weekend
Grain futures are higher this morning, buoyed by modest follow-through buying after Thursday's turn higher. Position-squaring for the holiday weekend could be a factor today; the grain market closes for Labor Day, reopening Monday night for screen trade.
The swing factor today could come from jobs data due out at 7:30 CDT. Economists believe around 180,000 jobs were created in August, enough to keep the Federal Reserve poised to raise interest rates later this year. The dollar is stronger on those ideas, and stock markets traded mostly higher in Asia and Europe today. Crude oil is even posting modest gains after holding above $43 overnight.
Corn prices are higher, getting a bounce earlier in the overnight session and hanging on to the gains.to make new highs for the week.
Export sales of 33.9 million bushels last week were a bit disappointing, though the book of 2016 crop sales remains at impressive levels. USDA also announced the sale of another 5.1 million bushels to Mexico, including a little 2017 crop.
Efficiency at ethanol plants dropped in July, forcing them to use more grain per gallon of fuel produced, sending consumption of corn to 455 million bushels, the most in 18 months. That increases potential for USDA's target for the 2015 crop to be met when stocks data comes out at the end of the month.
The Corn Belt should see dry weather into the weekend, but maps for the next seven days show a system moving into the northwest Midwest Sunday, bringing two to three inches of rain to the region. The official 6- to 10 and 8- to 14-day forecasts out yesterday remain wet, with a cooling trend emerging over the Plains. That outlook was confirmed in the latest updates this morning
Growers reporting Feedback From The Field last week reported good, but not great corn yield potential. What are your expected yields? Use this link to provide your own reports.
Overseas markets today were stronger. January corn on the Dalian Exchange in China were up 1.9 cents to $4.622, even though the government continues to attract low interest in auctions of its huge reserves. November futures in Paris morning trade were up 4.3 cents to $4.617, after adjustments for volumes and currencies, on continued decline in crop ratings there.
The preliminary report from the CBOT showed futures volume down 11% on Thursday to 288,522 with moderately active fund buying adding 9,189 to open interest. Options volume fell 7% to 92,667, two-thirds of it calls as traders rolled down October calls while liquidating December puts. Deliveries against September dropped 22 contracts to 418 today with basis along the Illinois River 7 to 16 cents below futures.
Bottom line: There are mounting indications USDA is too high on its yield, but a major reduction will be needed to change bearish fundamentals. For more, see my Weekly Corn Review. For specific recommendations and daily charts, subscribe to our free E-newsletter, Farm Futures Daily.
Soybeans higher
Soybeans are leading the market higher today after lagging behind corn and soybeans Thursday.  Good demand news continues to support prices, suggesting stocks may be tightening.
Crush for July totaled 153.4 million bushels, in line with expectations, keeping the year to date total on track to meet USDA's forecast for the 2015 crop. Export sales of 58.2 million bushels included 4 million old crop, amid indications the government could be 20 to 35 million bushels too high on its forecast of Sept. 1 leftover inventory.
USDA also announced the sale of another 5.4 million bushels of 2016 corn to unknown destinations under its daily reporting system for large purchases, the latest in a series of big deals.
The preliminary report from the CBOT showed daily futures volume 24% lower Thursday at 112,892 on open interest that went up 1,450 after flat trade from funds. There again were no soybeans or meal delivered against September today and oil deliveries fell to 760.
Options volume was down 39% to just 41,270, 57% of it calls with some new interest noted in the November 2017 $8 put.
International vegetable oil prices today were higher today. November palm oil in Malaysia was at 28.857 cents/lb and January soybean oil in China was at 42.069 cents. Oilseed markets were mixed. January soybeans in China fell 5.2 cents to $14.772, as a government sold only a fifth of the inventory offered, November rapeseed for delivery in Paris were up 4.4 cents at $9.52 and November canola in Winnipeg was up 6.6 cents at $8.07. Note: International prices are converted to bushel or pound equivalents including currency adjustments to U.S. dollars for contracts with significant volume.
Bottom line: Strong demand may be enough to offset a huge crop. If you made good sales at profitable levels, it's time to wait and see how weather plays out here and in South America. For specific recommendations and daily charts, subscribe to our free E-newsletter, Farm Futures Daily.
Wheat higher
Wheat prices are higher at all three markets this morning, after winter wheat contracts slipped to 10-day lows earlier this week.
Yesterday's rally came despite a weak export sales report, with only 10.3 million bushels of new business added to the books last week.
Rains forecast for next week could improve moisture for winter wheat seeding on the Plains, and conditions elsewhere appear favorable. Argentina's growing region picked up some light rains while heavy storms moved across fields in eastern Australia. South Russia and Ukraine also saw some light rains as farmers seed winter wheat there.
January futures for eastern Australian wheat were up 10.9 cents to $4.606 despite the storms, while December futures in Paris morning trade were flat at $4.933 after adjustments for volumes and currencies.
Daily volume in soft red winter wheat fell 12% to 85,089 on open interest that was up 6,051 after light fund buying. Deliveries of soft wheat rose to rose to 228 lots while 373 were put out in Kansas.
Options volume was 24% higher at 46,620, 74% of it calls as traders again actively added December calls, with some new interest noted in the December 2017 $5.60 call as well. Volume in hard red winter wheat fell 26% to 34,369 on open interest that was 2,100 higher. Another 648 lots were registered in Salina, Kansas today and deliveries soared to 813 lots. Deliveries in Minneapolis today fell to only six lots.
Bottom line: Wheat fundamentals still look limited as the market struggles in narrow trading ranges. But a rising tide could lift all boats. For more details on the outlook, see the Weekly Wheat Review. For specific recommendations and daily charts, subscribe to our free E-newsletter, Farm Futures Daily.
More from Farm Futures:
Weekly Corn Review
Weekly Soybean Review
Weekly Wheat Review
This information is not to be construed as an offer to sell or a solicitation or an offer to buy the commodities herein named. The factual information of this report has been obtained from sources believed to be reliable, but is not necessarily all-inclusive and is not guaranteed as to the accuracy, and is not to be construed as representation. The risk of trading futures and options can be substantial. Each investor must consider whether this is a suitable investment. Past performance is not indicative of future results.
Subscribe to receive top agriculture news
Be informed daily with these free e-newsletters
You May Also Like
---