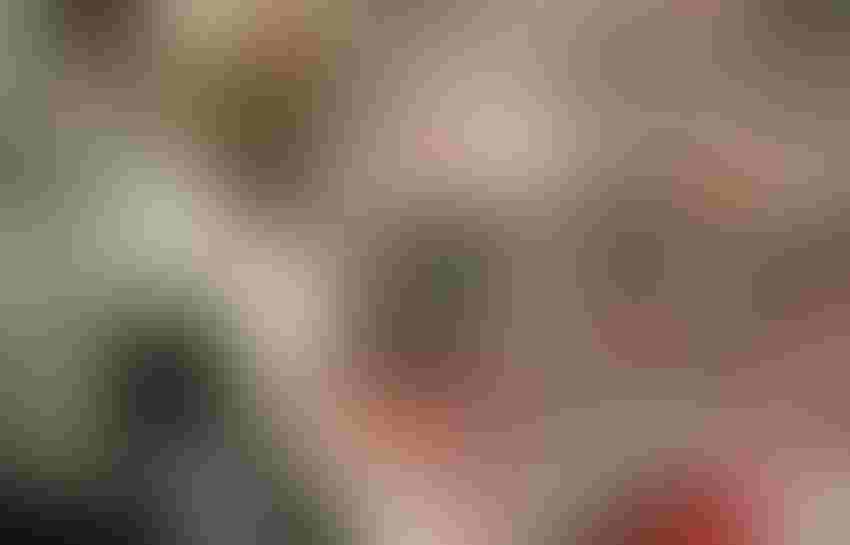 Earlier this summer, Secretary of Agriculture Tom Vilsack committed to invest $500 million into local and regional meat processing capacity. At the time, Vilsack also sought comments on strategies to increase competition and production capacity in the meat processing industry which brought in recommendations this week as the comment period closes from a broad array of groups.
The National Association of State Departments of Agriculture expressed its recommendations for a resilient, diverse and secure meat processing system. Specifically, NASDA commented that flexible funding for solutions to workforce shortages and processing infrastructure investments for small to mid-sized meat processing facilities is critical to ensuring our food system is built to handle future challenges.
Twenty-seven state departments of agriculture operate state meat and poultry inspection programs covering approximately 1,900 small or very small establishments. State agriculture departments hold a unique position as they are the only entities certified to inspect meat other than the USDA. Nationwide, NASDA members report small establishments are facing significant challenges with shortages of inspectors and workers.
"Having re-assembled our food supply chains in response to each hurdle the COVID-19 pandemic has presented, NASDA members deeply understand the connection between diversity in production and food system resiliency," NASDA CEO Dr. Barb Glenn says. "We must do all we can to support our small meat processors now and invest in their ability to stand on their own into the future."
Related: $500 million available for expanding meat processing capacity
To reduce the impact of labor shortages and recruit more workers, NASDA recommends using USDA funding to offset employment costs, invest in workforce training programs and offer apprenticeship programs for small processing plants.
"First and foremost, we must ensure our small meat processors are protected from the instability that understaffing and turnover produces," NASDA CEO Dr. Barb Glenn said. "Without the foundation of a secure and skilled workforce, small processors are destined to fold under any other market challenges."
NASDA members also report high investment costs and outdated facilities as a primary concern for small to mid-sized meat processors. In its comments, NASDA recommended providing funding for new equipment to increase the competitiveness and efficiency of small operations in addition to trainings on proactive food safety protocols and operating modernized facilities.
Iowa Secretary of Agriculture Mike Naig submitted comments identifying three areas where the USDA can provide support in a meaningful way including:
Increasing the amount of mid-sized meat processors, providing producers with additional markets to have livestock processed.

Ensuring that facilities under state inspection are not excluded in future USDA programs.

Boosting small-scale meat lockers and facilities that are currently in existence with additional technical and financial resources to increase processing capacity and grow their businesses.
"When funding is dedicated to state and local governments, state agriculture departments are better able to stabilize local supply chain disruptions and continue delivering critical services to farmers, ranchers and communities," Glenn said.
In NASDA comments, they also asked USDA intentionally to create opportunities with flexible funding structures to especially enable areas outside the mainland states to participate in federally implemented programs. For example, states such as Alaska, Hawaii and the four U.S. territories have experienced vastly different supply chain disruptions. NASDA members' ability to use CARES Act funding for their state-specific needs saved rural communities from economic detriment.
In 2020, the Iowa Department of Agriculture and Land Stewardship utilized $4 million of CARES Act funds, allocated by Gov. Kim Reynolds, to create a grant program that helped more than 200 small meat and poultry processors purchase equipment and upgrades to increase their processing capacity and improve efficiencies.
Seeing the success of this program, Iowa state lawmakers replicated the grant program and created an annual appropriation to fund these projects into the future. Naig is also chairing the Artisanal Butchery Task Force that is charged with studying workforce issues in the meat processing industry.
Don't fix what isn't broken
In response to Vilsack's request for information, the North American Meat Institute, which represents the processors, submitted comments focusing on the processors' ability to remain competitive and not fix what isn't broken.
"Before trying to 'fix' something, it is prudent to look back and acknowledge the benefits that flow from the system as it exists," NAMI's comments state. In 2019, Americans spent an average of 9.5% of their disposable personal incomes on food. Between 1960 and 1998, the share of disposable personal income spent on total food by Americans, on average, fell from 17% to 10.1%. NAMI claims this drop is attributable largely to systemic efficiencies that allow food processors to offer food to consumers at lower prices.
"The calls for more capacity need to come with answers to many questions, including: who will build it; who will fund it; who will staff it; will there be sufficient livestock in years to come; among others?" the comments explain.
Market conditions have already helped push an additional daily packing capacity of 5,000 to 6,000 head of fed cattle that could restore the historical balance of fed cattle supplies and packing capacity and still allow for positive packer margins, according to a Rabobank report NAMI cites in its comments.
"Adding considerably more capacity for the sake of capacity may be shortsighted," NAMI adds.
Calls for smaller, "regional" plants as a means to build "resiliency" into the system do not align with sound economic thinking, NAMI states. The Rabobank report says, "While many have discussed the need for more geographically dispersed, smaller plants, adding packing capacity in the name of supply chain resiliency is unlikely to work. It must be driven by long-run economics."
"Demands for more harvest capacity also ignore another fundamental issue: a significant, perhaps the biggest, problem facing the meatpacking industry is labor, or the shortage of it," NAMI comments.
Subscribe to receive top agriculture news
Be informed daily with these free e-newsletters
You May Also Like
---