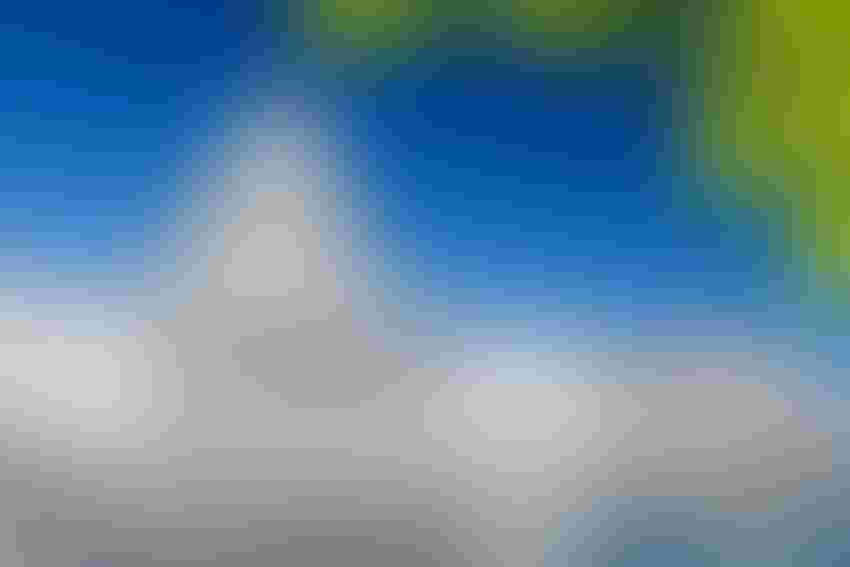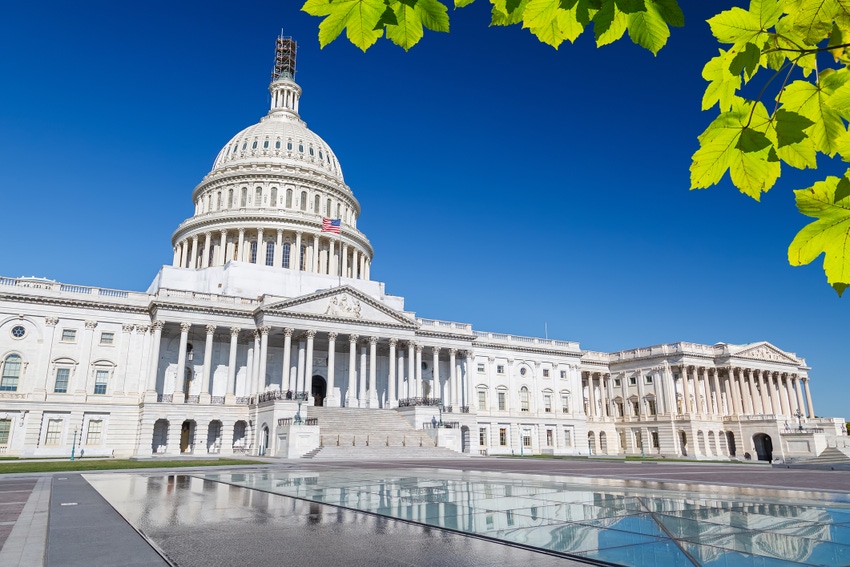 sborisov/iStock/Thinkstock
The Inflation Reduction Act advanced out of the House Friday by a vote of 219-208. The bill is a slimmed version of the earlier proposed Build Back Better Act and is touted as making historic investments in advancing this administration's goals on addressing the climate and increasing taxes on the largest corporations.
For the vote, the House only returned from its August recess for one day, and more than 175 members of the House opted to vote by proxy. The bill passed in the Senate by a party-line vote with Vice President Kalama Harris making the tie-breaking vote. It will now be sent on to President Biden for his signature.
Secretary of Agriculture Tom Vilsack says the Inflation Reduction Act will provide significant support for farmers, ranchers and forest landowners as they care for their land, adapt and mitigate to climate change and ensure America remains a food secure nation.
"With historic investments in a clean energy economy, the Inflation Reduction Act will create good-paying jobs and more economic opportunity in rural communities across the country. Rural Americans will see lower utility bills and appreciate the fiscally responsible way the law lowers deficits," Vilsack adds. "The Inflation Reduction Act will also lower costs for seniors, who make up a higher percentage of rural populations than more urban areas, by capping their annual out of pocket costs at the pharmacy and giving Medicare the power to negotiate drug prices."
Vilsack says, "The law is a once-in-a-generation opportunity to build critical infrastructure, to protect communities from wildfire and extreme heat and to drive climate-smart agriculture and renewable energy initiatives nationwide."
National Farmers Union President Rob Larew says, "The passage of the Inflation Reduction Act is cause for optimism for farmers and ranchers across the country, with historic investments in voluntary, incentive-based conservation programs that are critically underfunded. NFU is proud to see investment in biofuels infrastructure that will help farmers' bottom line and help consumers save at the pump. The inclusion of financial support for economically distressed farmers and ranchers is also a welcome addition that will help keep farmers on their land for years to come."
The bill repeals the original provisions of the American Rescue Plan Act advanced under the reconciliation process in 2021 by Democrats that was later stayed by the courts. The new bill allows USDA to provide $3.1 billion to distressed USDA borrowers whose agricultural operations are at risk. Through this section USDA can provide loan modifications and payments to distressed borrowers with the goal of keeping farmers farming. 
House Agriculture Committee Chairman David Scott, D-Ga., says, "I am especially proud that the Inflation Reduction Act provides critical aid for underserved farmers, ranchers, and forest landowners. This funding will help deliver technical assistance, outreach, mediation, financial training, capacity building training, cooperative development, and agricultural credit training and support. It will also help address heirs' property and fractionated land issues and fund research, education, and extension at our 1890 and 1994 Land-Grant, Insular Area, and other Minority-Serving Institutions."
Related: New Inflation Reduction Act alters Black farmer relief
The bill includes approximately $1 billion for conservation technical assistance, which allows the Natural Resource Conservation Service and conservation districts across the country to get boots on the ground to support producers implement conservation. This legislation also provides $18 billion for voluntary conservation programs administered by the United States USDA and NRCS between Fiscal Years 2023 and 2027. This funding includes:
$8.45 billion for the Environmental Quality Incentives Program

$4.95 billion for the Regional Conservation Partnership Program

$3.25 billion for the Conservation Stewardship Program

$1.4 billion for the Agricultural Conservation Easement Program
The IRA also provides substantial investments to support conservation and wildfire mitigation efforts in our nations' forests, including:
$1.8 billion for hazardous fuels reduction projects on U.S. Forest Service  land within the wildland-urban interface to support activities such as tree thinning and undergrowth removal.

$200 million for vegetation management projects on USFS land.

$100 million to improve the efficiency and effectiveness of environmental reviews on USFS land.

$50 million for the USFS to complete an inventory of old-growth and mature forests within the USFS system, and for the protection of those forests.

$2.2 billion for State and Private Forestry Conservation Programs

$550 million for competitive grants under the Cooperative Forestry Assistance Act Section 13A, to non-federal forest landowners.
Biofuels boost
The bill provides an additional boost to biofuels. Specifically, the bill provides $18.1 billion from 2023 through 2026 for the USDA's Commodity Credit Corporation and Rural Energy in America Program to advance renewable energy and environmental stewardship in rural areas.
The legislation will extend existing industry tax incentives and create a sustainable aviation fuel tax incentive through 2024. It also creates a new Clean Fuel Production Credit for 2025, 2026 and 2027 and a new Biofuel Infrastructure and Agriculture Product Market Expansion, with funding through September 2031.
"We applaud the new Biofuel Infrastructure and Agriculture Product Market Expansion, which will build on the success of USDA's current infrastructure grant program," says Clean Fuels' Vice President of Federal Affairs Kurt Kovarik. "As our industry looks to continue growing and sustainably meeting America's need for affordable, clean energy, these grants will help our industry deliver cleaner, better fuels directly to consumers."
"This far-reaching legislation Congress sent to the President's desk will provide half a billion dollars for E15 and E85 infrastructure, invest a whopping $18 billion to support climate-smart agriculture practices which help reduce the carbon intensity of ethanol, reward fuels like ethanol with a new clean fuel production tax credit based on carbon intensity, establish a new sustainable aviation fuel tax credit based on carbon intensity, and give a big boost to projects which capture and sequester carbon," says American Coalition for Ethanol CEO Brian Jennings.  
Renewable Fuels Association President and CEO Geoff Cooper says when it comes to ethanol and other renewable fuels, this bill represents the most significant federal commitment to low-carbon biofuels since the Renewable Fuel Standard was expanded by Congress in 2007. 
"We look forward to these provisions becoming law quickly so that American families have greater access to lower-cost, American-made renewable fuels that are good for the environment, the economy and energy security."
Among the provisions of the bill supported by RFA are $500 million in grants for higher-blend biofuels infrastructure; extensions of several current biofuel tax credits; creation of new tax credits for clean fuel production and sustainable aviation fuel; and enhanced support for carbon capture, utilization and storage. 
Clouds farm bill process
Scott says the agriculture provisions in the legislation deliver on many of the promises of the committee to increase investments in forestry, conservation, rural development and energy programs. "This funding will help our farmers, ranchers, and foresters address climate change impacts by using these programs on their operations to sequester carbon and reduce greenhouse gas emissions. These actions will benefit all Americans and certainly benefit farmers' bottom lines. The energy and biofuels provisions will help continue the transition to renewable and reliable energy in our rural areas and continue a role for biofuels in that transition," Scott says.
Rep. Glenn "GT" Thompson, R-Pa., and House Agriculture Committee ranking member, says "House Democrats passed H.R. 5376, a disingenuous and partisan exercise that lacked robust debate and hearings and does nothing to provide relief to rural America."
Thompson has criticized that the bill complicates the traditional farm bill process. "As I've said, this bill only complicates the pathway to a farm bill and creates even greater uncertainty for farmers, ranchers, and rural communities."
Chuck Conner, president of the National Council of Farmer Cooperatives, says the increased funding to support climate-smart agriculture represents a recognition by policymakers of the important role that farmers can play in addressing the issue of climate change.
"We look forward to working with the House and Senate agriculture committees as they begin writing a new farm bill next year to ensure that this funding is utilized as effectively as possible to promote climate-smart farming practices," he says.
Subscribe to receive top agriculture news
Be informed daily with these free e-newsletters
You May Also Like
---