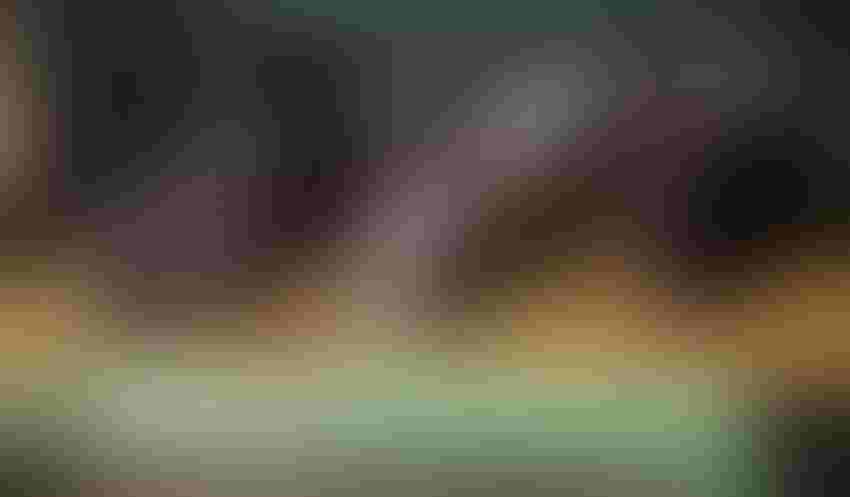 A federal regulatory agency is taking civil enforcement action against Pasco, Wash.-based Easterday Ranches and its owner, Cody Easterday, alleging fraud in connection with the sale of more than 200,000 non-existent head of cattle to its sole customer, Tyson Foods.
The Commodity Futures Trading Commission's action, filed March 31 in the U.S. District Court for the Eastern District of Washington, further accuses Easterday of making false statements to an exchange, and violating exchange-set position limits.
The CFTC's complaint seeks restitution, disgorgement, civil monetary penalties, permanent trading and registration bans as to Easterday, and a permanent injunction against further violations of the Commodity Exchange Act and CFTC regulations, as charged.
"The Commission will vigorously prosecute fraud committed in connection with derivatives trading, including making false statements to exchanges to exceed the applicable limits on their positions," Acting Director of Enforcement Vincent McGonagle said in a statement.
The civil action comes as the 49-year-old Easterday pleaded guilty March 31 in federal court of defrauding Tyson of more than $244 million in what prosecutors say was a scheme to cover his company's losses in commodities trading, the Spokane Spokesman-Review reported.
Easterday, president of Easterday Ranches, pleaded guilty to one count of wire fraud and faces up to 20 years in prison when he is sentenced Aug. 4, according to the newspaper.
$200 million in losses
According to the civil complaint, Easterday accumulated more than $200 million in losses over a 10-year period from speculative trading in the cattle futures markets. To meet margin calls, Easterday devised a scheme to defraud one of his biggest business partners, a South Dakota-based beef producer, federal officials say.
The complaint alleges that, from at least October 2016 to November 2020, Easterday Ranches submitted false invoices and reimbursement requests relating to more than 200,000 head of cattle that the Central Washington farm never actually purchased or raised on the producer's behalf. Through the use of fraudulent invoices and reimbursement requests, Easterday Ranches received from the producer more than $233 million to which it was not entitled, the CFTC alleges.
Related: Tyson says it's paying for feed for cattle that don't exist
In addition, Easterday Ranches reported false or misleading information concerning its cattle inventory, purchases, and sales to the Chicago Mercantile Exchange in at least two hedge exemption applications seeking permission to exceed the exchange's position limits, federal officals say.
Easterday allegedly made the false statements to the exchange in 2017 and 2018 to avoid disciplinary actions and scrutiny when Easterday Ranches exceeded exchange-based position limits in the live cattle and feeder cattle futures markets, according to the CFTC. Because they were based on false or misleading information, the hedge exemptions were invalid. As a result, federal officials say Easterday Ranches violated exchange-set position limit violations on at least two occasions.
"For years, Cody Easterday perpetrated a fraud scheme on a massive scale, increasing the cost of producing food for American families," Acting Assistant Attorney General Nicholas L. McQuaid said in a news release.
Activists urge scrutiny
Animal welfare and environmental groups in Oregon have seized on the scandal to call for a moratorium on large commercial dairies in that state. They note that Easterday Ranches is seeking a draft permit from the Oregon Department of Agriculture for a nearly 30,000-cow dairy on the former site of Lost Valley, a dairy shut down by Oregon authorities after more than 200 environmental violations.
Related: Activists urge scrutiny on 'mega-dairies' amid lawsuit
A coalition of groups called Stand Up to Factory Farms has argued the lawsuit shows there is more than one "bad actor" among the state's largest dairies. The groups want Oregon to deny Easterday's permit and restrict what it calls "mega-dairies."
"It's been clear for years now that these facilities housing tens of thousands of cows and producing waste on par with many cities are mega-polluters regardless of the operators," the groups said in a statement earlier this year. "It is time for Oregon legislators to enact a mega-dairy moratorium to protect our state from irresponsible mega-dairy operators and prevent harms from massive industrial dairies until regulations are in place to protect Oregonians."
Subscribe to receive top agriculture news
Be informed daily with these free e-newsletters
You May Also Like
---