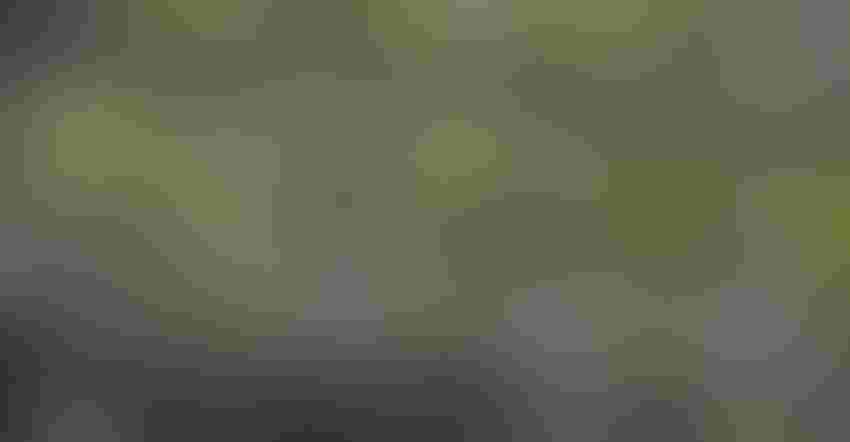 Atrazine is one of the most widely used herbicides in North America and has been a mainstay ingredient in weed control, with more than 300 products that contain the herbicide. An ongoing biological evaluation of atrazine by the U.S. Environmental Protection Agency could limit the product's 63-year run and bring a $2 billion negative impact to corn, sorghum and sugarcane growers.
EPA is accepting public comment through Feb. 19 on a draft Endangered Species Act biological evaluation relative to the potential effects of atrazine on threatened or endangered (listed) species and their designated critical habitats.
Atrazine is a chlorotriazine herbicide registered in the U.S. to control annual broadleaf and grass weeds. During the most recent five years of available survey data (2013-2017), an annual average of 72 million pounds of atrazine were applied to an average of 75 million acres of agricultural crops. The majority of atrazine is applied to corn both in terms of pounds a.i. applied (87% of total; 62 million pounds applied annually) and acres treated (88%). Sorghum and sugarcane make up the majority of the remaining annual usage. Annual use on sorghum is approximately 6.4 million pounds and sugarcane is 1.7 million pounds.
In its draft biological evaluation, EPA estimated that atrazine is likely to adversely affect 54% of all species and 40% of critical habitats. The BE is an assessment of risks to listed endangered or threatened species from labeled uses of atrazine. It also includes a draft ecological effects assessment and determines the toxicological endpoints — the range of acceptable amounts of atrazine in the environment — to be used in EPA's ecological effects determinations.
"Atrazine is slightly toxic to birds and mammals and is practically non-toxic to terrestrial invertebrates on an acute exposure basis. On an acute exposure basis, atrazine is moderately toxic to freshwater and estuarine/marine fish, highly toxic to freshwater aquatic invertebrates and very highly toxic to estuarine/marine aquatic invertebrates. In both terrestrial and aquatic animals, atrazine demonstrates a variety of growth and reproductive effects at a range of chronic exposure concentrations. Atrazine has demonstrated adverse effects on growth to both vascular and non-vascular aquatic plants as well as terrestrial plants. There are reported ecological incidents involving atrazine use for birds, mammals, fish, terrestrial invertebrates, and terrestrial plants," EPA says.
Methodology concerns
EPA found that atrazine is likely to adversely affect nearly all species and critical habitats in the continental U.S., including some that are already extinct. This could affect the future availability of atrazine in the marketplace, according to Michigan Farm Bureau National Legislative Counsel John Kran.
"The methodology used in EPA's draft biological evaluation led to gross inaccuracies such as determining atrazine was likely to adversely affect already extinct species," Kran says. "How the EPA responds to these findings based on this biological evaluation methodology will have a broad impact on the future availability of atrazine and other active ingredients equally important to the agriculture industry."
According to Kran, EPA failed to incorporate the best available science and adopt a quantitative weight of the evidence approach to endpoint determination. A submitted analysis that included the most up-to-date studies on ecological toxicity and exposure to help in the effort was ignored, according to the Michigan Farm Bureau.
"We have numerous concerns about EPA's methodology, including the use of poor data and low-quality scientific studies," Kran adds. "If those concerns are not addressed, it could affect the future availability of atrazine in the marketplace."
Left unchecked, Kran says EPA's questionable methodology inaccurately depicts atrazine as a threat to listed species.
Documented benefits  
"Atrazine's effectiveness and safety is well documented throughout the United States and around the world, with nearly 7,000 scientific studies conducted on the product," he adds.
There is a reason that atrazine is one of the leading herbicides, according to MFB Crop Specialist Theresa Sisung. Unlike many other herbicides, atrazine has a wide spectrum of uses, applications and utility.
"Farmers use atrazine to control weeds on well over half of the country's corn acreage, about two-thirds of sorghum acreage and 90% of its sugar cane," Sisung says. "Use data shows atrazine is used on nearly 60% of U.S. corn acres, making it the second most popular herbicide for corn farmers."
Atrazine's popularity, according to Sisung, is based on a trifecta of economics, effectiveness and product safety. Ironically, EPA research has also documented the benefits of atrazine.
"EPA's own data shows that farming without atrazine would cost corn growers $30 per acre in lost yield and/or increased weed control costs," Sisung says. "The agency estimates the total negative impact on corn, sorghum and sugar cane growers in the U.S. would exceed $2 billion if atrazine were not available."
Conservation tillage and no-till, the mantra of climate-smart farming, would also be directly impacted, says Sisung, especially in corn and sorghum production.
"Because atrazine is so effective in minimum tillage and no-till management systems it plays a significant role in protecting the environment and critical wildlife habitats by reducing up to 85 million tons of soil erosion each year," she adds.
Subscribe to receive top agriculture news
Be informed daily with these free e-newsletters
You May Also Like
---