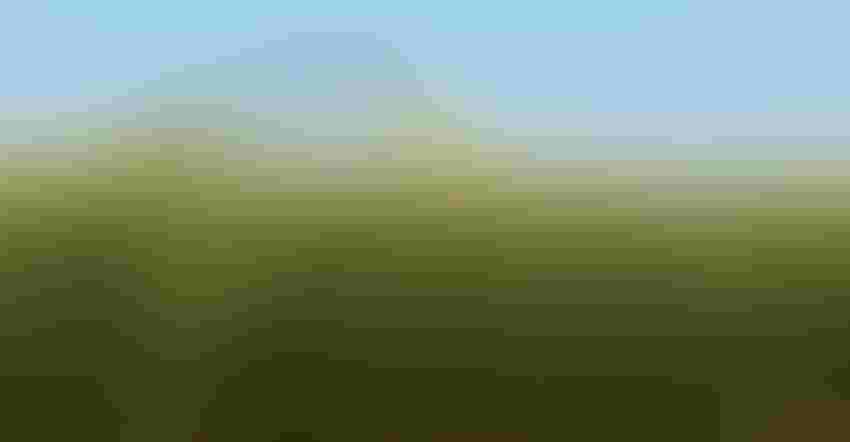 SILAGE SHORTAGE: If you think you'll be short on silage, don't panic. There are alternatives that will help get you through the winter and early spring.
DustyPixel/Getty Images
It's a busy time out there on the farm, but things will start settling down before you know it, and then meeting season will be here. If you're a dairy farmer, get a head start on educational workshops coming up in October and November. And best of all, they're free.
Dairy business planning roundtables
Dairy producers and industry professionals are invited to one of six free roundtable meetings being held across Pennsylvania in November.
Put on by the Center for Dairy Excellence in partnership with the Penn State Extension dairy team, the events will focus on business planning for dairy operations. Attendees will receive a business planning template and learn the steps involved in developing a plan.
The meetings will be held in six counties and will include a meal followed by discussion. Advanced registration is encouraged at centerfordairyexcellence.org.
They will be held on the following dates and locations:
Friday, Nov. 5. 8:30 to 11 a.m. at Lancaster Farm and Home Center, 1383 Arcadia Road, Lancaster.
Tuesday, Nov. 9. 8:30 to 11 a.m. at Good Wil's Restaurant, 24 Weaver Lane, Milton.
Tuesday, Nov. 9. 1 to 3:30 p.m. at Lambs Creek Food and Spirits, 200 Gateway Drive, Mansfield.
Tuesday, Nov. 16. 8 to 10:30 a.m., at Bistro at the Village Green, 403 Village Way, Martinsburg.
Tuesday, Nov. 16. 1 to 3:30 p.m. at Hoss's Steak and Sea House, 1948 Leesburg Grove City Road, Grove City.
Thursday, Nov. 18. Noon to 2:30 p.m. at Hoss's Steak and Sea House, 20 Falling Spring Road, Chambersburg.
Short on silage? Learn about alternatives
Were silage yields lower than expected this year? Are you going to be more reliant on winter annuals this year?
Join a virtual discussion from 1 to 2 p.m. Oct. 15 on purchasing corn silage alternatives.
The virtual workshop is for farmers who have lower corn silage inventory than needed and are considering buying other forages, or farmers who are interested in learning cropping strategies to get high-quality and yields from their winter annuals.
Transition Cow Tuesdays
Cornell's Pro-Dairy program in partnership with Cornell Cooperative Extension is putting on Transition Cow Tuesdays from Nov. 2-Dec. 14. The webinar series will be held each Tuesday from 12:30 to 1 p.m.
This webinar series is designed for producers who want to improve transition cow performance on the farm or for employees who want to increase the skills they bring to the farm.
The webinars are short, to the point and only 30 minutes. Plus, the series is free, although registration is required. 
Here's a list of the topics that will be discussed:
Nov. 2. "Transition Cow Nutrition," featuring Tom Overton, professor of dairy management and chairman of the Department of Animal Science at Cornell University.
Nov. 9. "Feeding the Transition Cow," featuring Dave Balbian, Betsy Hicks and Margaret Quaassdorff, Cornell Extension regional dairy specialists.
Nov. 16. "Selective Dry Cow Therapy," featuring Daryl Nydam, faculty director, Atkinson Center for Sustainability, Department of Population Medicine and Diagnostic Sciences, Cornell College of Veterinary Medicine.
Nov. 23. "Facility Considerations," featuring Lindsay Ferlito, North Country regional dairy specialist.
Nov. 30. "Calving Considerations," featuring Rob Lynch, Cornell Pro-Dairy, and Margaret Quaassdorff, regional dairy specialist.
Dec. 7. "Post Calving Monitoring," featuring Rob Lynch, Cornell Pro-Dairy, and Margaret Quaassdorff, regional dairy specialist.  
Dec. 14. "Evaluating Transition Management," featuring Judy Moody, agricultural resource management specialist with Dairy One.
Subscribe to receive top agriculture news
Be informed daily with these free e-newsletters
You May Also Like
---