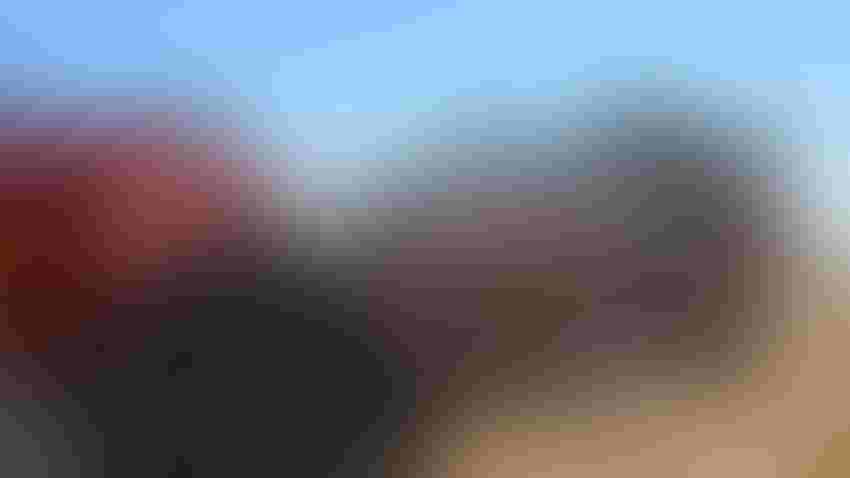 EXTRA POWER: Be aware of whether you have assets like more tractor power or tillage capability than you need for acres farmed. That could prove useful if opportunities arise.
Tom J. Bechman
Resilience is the capacity to withstand or recover quickly from difficulties. In production agriculture, resilience often involves adoption of specific management practices or cropping systems. Resilience is also closely related to a farm's financial position. Let's briefly discuss the importance of building resilience to financial shocks resulting from variability in net returns.
Resilience to financial shocks typically involves keeping excess cash reserves, storing crops to market when extra cash is needed, diversifying cash flows, decreasing fixed costs per unit of output and implementing any other strategy that buffers the farm against fluctuations in net returns.
The common theme is related to the strength of a farm's balance sheet. To gauge balance sheet strength, evaluate both your liquidity and solvency position. The following two questions are helpful:
Is your current ratio large enough to both cover cash flow needs in a downturn and respond to investment opportunities?

Would it be possible to fund investment in a capital asset with both retained earnings and borrowed funds?
Slack or excess resources
Building resilience is also related to "slack resources," which are defined as resources possessed by businesses above their demands. In addition to a strong working capital position, slack may involve labor or capital investments.
Consider the following question: Does your farm have enough employees and tangible resources such as machinery and equipment to respond to a rapidly changing environment or new opportunities?
Obviously, maintaining slack comes at a cost. Specifically, maintaining a high level of slack resources incurs opportunity costs because it may be possible to reinvest funds used for slack resources and earn a higher rate of return. Thus, the benefits associated with maintaining slack resources need to be weighed against the costs.
Building resilience helps farms manage the ebbs and flows resulting from changes in the supply and demand for agricultural products. Resilience, or the ability to respond to financial shocks, is augmented by maintaining a strong balance sheet, particularly a strong working capital position, and investing in slack resources.
Langemeier is a Purdue Extension agricultural economist and associate director of the Purdue Center for Commercial Agriculture.
Subscribe to receive top agriculture news
Be informed daily with these free e-newsletters
You May Also Like
---