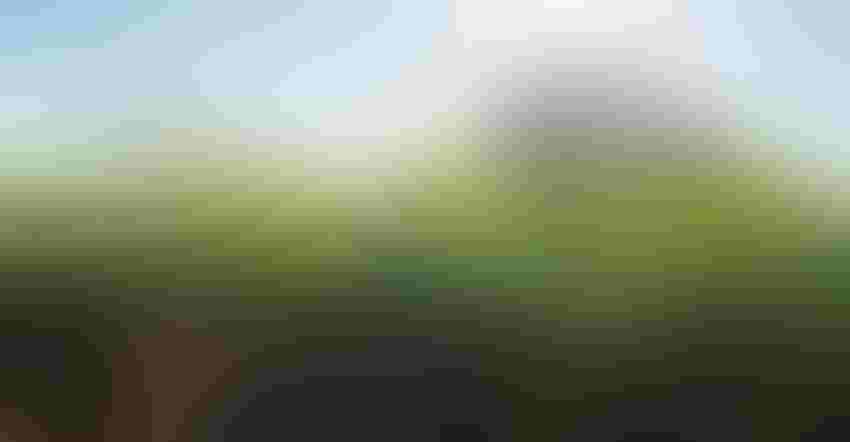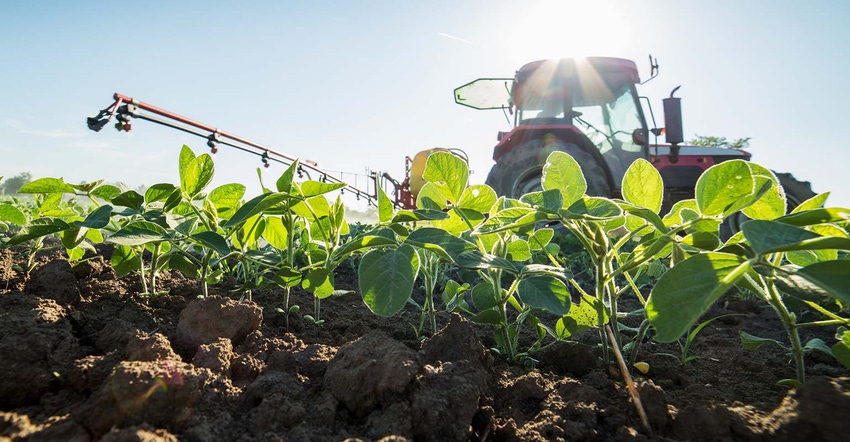 EPA Administrator Andrew Wheeler announced the agency will allow the use of dicamba on cotton and soybeans through the 2025 growing season.
New mitigation requirements include:
A national cutoff date of June 30 for soybeans and July 30 for cotton for all over-the-top applications of dicamba.

Requiring the mixture of pH-buffering agents -- also called a volatility reduction agent -- to minimize the volatility of the compound.

A downwind buffer of 240 feet and a buffer of 310 feet in any region covered by the Endangered Species Act.

Simplifying the label and use directions so that growers can more easily determine when and how to properly apply dicamba.
On June 3, the Ninth Circuit Court of Appeals blocked Bayer AG from selling dicamba-based herbicide. The three-judge panel concluded that the EPA had "failed entirely" to acknowledge some risks posed by dicamba and that the agency violated federal regulations when it extended approval of registration for the herbicide for another two years in October 2018. On June 8, EPA issued a cancellation order outlining circumstances in which existing stocks of dicamba could be used. The June decision was for the 2018 registration, which expires in December. Bayer was working on new EPA registration for the 2021 growing season and beyond at the time.
EPA's Oct. 27 announcement allowing dicamba use has drawn both praise and criticism. Here's some of what has arrived in our inbox.
"We rely in great part on EPA support for the continued success of our industry, from measures encouraging biodiesel market expansion to these types of decisions regarding safe and effective use of crop protection tools," said Bill Gordon, soybean farmer from Worthington, Minn., and American Soybean Association president. "We thank EPA today for the many steps and time invested in coming to this decision to reregister a product relied upon by many soy growers."
"Rather than evaluating the significant costs of dicamba drift as the 9th Circuit told them the law required, EPA rushed re-approval as a political prop just before the election, sentencing farmers and the environment to another five years of unacceptable damage," said George Kimbrell, Legal Director at Center for Food Safety, adding the center will likely challenge the approval.
"Ag retailers and their farmer customers have already been working to make decisions for the 2021 growing season while waiting for clarity on if dicamba would be available for use. Now farmers and their retailers can make firmer plans for the next five years with this critical question answered," said Agricultural Retailers Association President and CEO Daren Coppock.
"Dicamba herbicides pose significant threats to wild plants and the wildlife that depend upon them — even when used as prescribed on their labels. The EPA's decision to renew dicamba's registration despite evidence that it causes off-target injury to crops and native plants is wildly irresponsible," said Lekha Knuffman, agriculture program specialist at the National Wildlife Federation. "The EPA should reconsider this decision given how widespread use of dicamba throughout the growing season is harming other crops as well as wild and native plants, degrading food sources for wildlife and pollinators."
"The economic damage that would result from not being able to use dicamba herbicides would be tremendous," said Kent Fountain, a Georgia cotton producer and chairman of the National Cotton Council. "We greatly appreciate EPA's timely issuance of a new five-year label for this critical crop protection product for cotton producers."
"As EPA has abandoned its charge to protect the environment, this decision to re-register dicamba is not surprising," said Kim Erndt-Pitcher, habitat and agriculture programs specialist at Prairie Rivers Network. "Nevertheless, it is still a very sad day to see the agency that is tasked with protecting the environment instead approving herbicides that are causing widespread harm to crops, private and public property, and wildlife habitat."
"The widespread injury to crops, wild plant communities, and wildlife from dicamba herbicides is unacceptable," said Emily May, pollinator conservation specialist with the Pesticide Program at The Xerces Society for Invertebrate Conservation. "Continuing down the unsustainable path of herbicide-only weed control will harm both farmers and wildlife. We should be seeking long-term solutions to reduce reliance on herbicides and build more ecologically and economically resilient farm landscapes."
Here's a look at what people are tweeting.
Trumps EPA reapproved #dicamba which already damaged millions of acres of Crops in America. This administration has been so callous "desperate to appease the pesticide industry, it has zero credibility when it comes to pesticide safety," Donley said.

https://t.co/yiY1R1sOTx

— Lawrence Hasenour (@hasenourlv) October 27, 2020
Subscribe to receive top agriculture news
Be informed daily with these free e-newsletters
You May Also Like
---