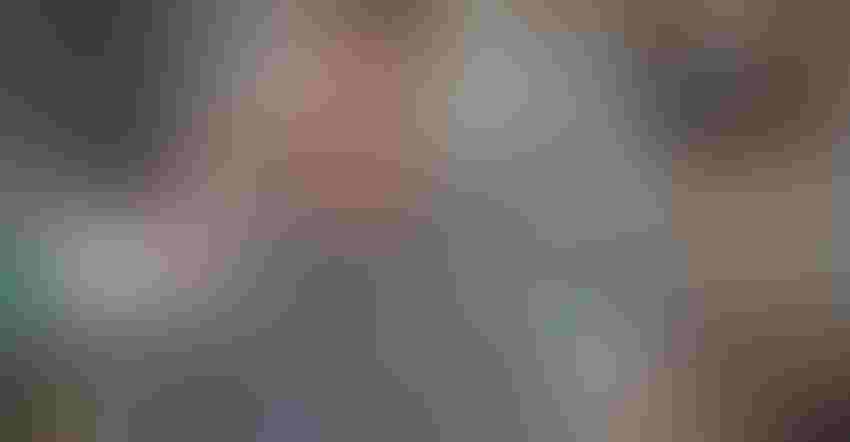 LEADING: Paul Walker, president of the Illinois Beef Association and professor emeritus at Illinois State University, says, "I've had a very rewarding career in the livestock industry."
Courtesy of Cindy Cagwin-Johnston
During more than three decades working in higher education, Paul Walker observed a major change in his students. In the early '80s, he taught feedlot management to 25 students, and 23 were from a farm; two were not. By the late '90s, he was teaching cow-calf management to 12 students. Two were from a farm, and 10 were not.
"That trend has continued: more urban students, less with a farm background," says Walker, a professor emeritus at Illinois State University and president of the Illinois Beef Association.
And, what he saw in class may well have been the result of a trendline that led him to a university in the first place.
Walker grew up on a farm in northern Illinois, and by the 1960s and '70s, land in the area was selling every three to four years for double the value, much of it in the hands of absentee landowners who rented it out. He looked down the road and imagined himself at 40 with a line of equipment, a house and 10 acres, and cash rent spiraling out of control.
"I didn't see a future there," he recalls. "And I really liked livestock judging and teaching — and research."
That decision led to a decades-long career in the livestock industry, and a unique perspective on livestock and leadership.
Where did life start for you? I was born in Oklahoma, and we lived in Missouri from the time I was 2 until I was 10 and we moved to Marengo, Ill. My father was a professional farm manager for a large, diversified livestock farm in the 1960s and '70s, with 200 sows at one farm and 300 on another. They were big guys on the block back then. Had a feedlot with 400 head of cattle, 200 commercial brood ewes, and corn, beans and hay. My brother and I had 25 purebred sows for show, showed steers and had three Appaloosa mares we rode in the youth shows.
And on to college? Dad was on the University of Missouri livestock judging team, so I went there and was on the judging team. Got my bachelor's and master's at Missouri and my Ph.D. at [the University of] Illinois, spent a couple years in private industry, and then went into Illinois State University for 33 years. Retired in 2013.
Your dad must have been a real livestock man. My father was an excellent hog man — really, all species. He did very well showing hogs. He raised the reserve champion market barrow at the Chicago International, and we won our county fair 11 out of 13 years.
Clearly it rubbed off on you. Showing pigs is pretty easy, but my brother and I really liked showing steers. We had a couple large operations close by that showed nationally, and we grew up working for them.
That background had to come in handy on campus. That's right. My diverse background made it easier to identify with the Schaumburg girl who rode horses, and with the kid from a central Illinois grain farm. Today, everyone's become a specialist. But we've done that to ourselves.
What else have you seen change over time? By and large, students in animal sciences have increased, and the majority is pre-vet, urban, female. So, the dynamics of how you teach a class evolved under my tenure. For the young folks teaching now, it's more challenging than ever before. Students have zero background to draw from. They're interested in animal science. But hands-on experience is much more challenging. What tends to happen, if you're from a farm background, you're so far ahead of the students in the rest of the class, you're pretty bored.
How do you teach to that? You have to teach to the average of the class and offer one-on-one time to the experienced student. Somewhere in the curriculum, you teach the history of ag. An example, I had to teach swine breeds — not because they play a big role in the commercial swine industry, but because students need to understand how genetics work today to develop sow and grower lines.
Tell us about your research. I did a lot of research at ISU in ruminant nutrition around DDGs [dried distillers grain] and manure handling. We were first in the state to feed a 70% byproducts diet consisting of 70% DDGs in ruminants, and we developed a solid-liquid separation system for handling swine manure. Both received national notoriety.
Who were your favorite students? I really enjoyed committed students who wanted to learn. If a student came to me and was willing to do whatever it took, I was glad to help. But they had to show initiative.
Your teaching has segued into the Illinois Beef Association, too, right? I enjoy giving talks to producers a lot and believe face-to-face seminars are a great way to transfer information, which may be part of why we're doing more producer education at IBA. But, IBA was doing that before I became president.
That seems to fill an Extension void. Extension has evolved to be more focused on suburban agriculture than on rural agriculture, so there is a void. We're fortunate that IBA and the university beef cattle Extension work well together. We help sponsor programs that U of I creates. They work with us on programs we create. It's a good, symbiotic relationship.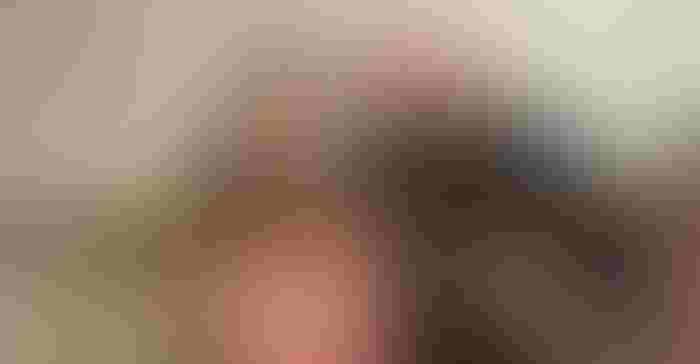 Where does Illinois fit in the beef industry? We're 26th in cow numbers and 13th in feedlots. But Illinois has more food processing companies than any other state. We can be a major player in policy.
What's IBA doing for young people? There's a void in IBA. We have a really large young group of more than 750 juniors; then they turn 21 and drop out. Then from 40 older, we have a pretty good group. But we lose them from 21 to 40, so we're trying to revitalize the young producer group. I'd like to keep young people who show cattle but leave the industry involved in the affiliate division. They can be so positive for promoting beef. They don't have to be involved in beef production to be an IBA member.
What's new for the Beef Expo this year? Josh St. Peters and the staff have secured a long-term contract with IDOA [Illinois Department of Agriculture] to get the [state] fairgrounds at a more reasonable cost. That will help with stability. The trade show will be back in the lower level of the livestock center. Performance Tested Bull Sale is still Thursday, and we're offering it in a video format in the Artisan Building. Angus and Simmental are the only breed sales, and they'll be in barns 113 and 114 on Thursday and Friday. That frees up the weekend to be junior-oriented, and there's space for junior cattle in Barn 110.
What's the biggest change you've seen in cattle shows over the past 10 years? The show industry is an important segment of the beef industry. Sometimes our thought leaders tend to not look at the show industry as an economical segment. But it's more than a niche market.
How so? The seedstock industry overall has evolved from a lot of smaller producers selling bulls to commercial producers, to a fewer larger seedstock operations that tend to dominate the commercial bull market. We've lost a lot of small, diversified farms — drive down the highway and look at the old barns that are empty. Thirty-head operations are gone. At the same time, the youth industry has grown extensively. When I grew up in the '60s, we mostly showed at county fairs, maybe the state fair. If you were really, really good, you went to a national show. Today, breed associations have developed junior national shows and activities. The increase in junior shows changed the market for small seedstock operations and made selling show heifers a viable enterprise. And when you can have an online sale, that's a national audience they never had before.
That's changed the state fair experience for breeders, too. Most of the breeders at state fair bring calves and yearlings that they've sold to junior members. They're not bringing bulls to sell anymore. It's not a bad thing; it's just how it's changed over time.
Are associations driving the trend or following the trend? The associations do a remarkable job with these youngsters. My bias is they've picked up the void that 4-H dropped as it became more urbanized in its approach.
How have numbers changed at the state fair? Before we started the Jill Walker Memorial award for my wife, we were showing 300 to 400 head of heifers. In 2019, we were up to 700 heifers, right before COVID. Then in 2021, we were at 565 heifers. I look for it to go up again this year.
And steers? Just 140 head in 2021. Years ago, it approached 500 head.
Why? I put a lot of that change in the breed associations and promotion in the junior heifer show. So instead of putting money in steers, people put money in a little better heifer.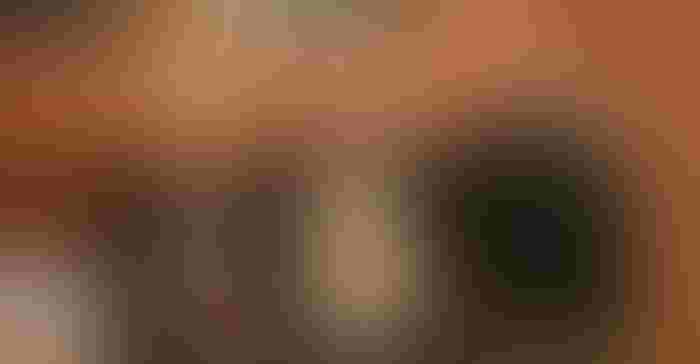 Why do you think people go to the state fair? Jill always said there's two reasons people go to the state fair: to socialize and to win. It's where the action is and the fun is, it's where their friends are, and everyone has an opportunity to win. I think we forget that too often.
You lost your wife in 2006 to cancer. What would you like people to know about her? She was very dedicated and a super mother. Involved in everything that had to do with the children. PTO, library board, 4-H, you name it. She was a super mother. She died during the state fair, and the girls were in seventh grade and third grade. My oldest daughter had champion heifer at the state fair the same week, with her low-percentage Simmental.
Those are tremendous highs and lows for the same week. Yes. Yes, it was. Bob Dwyer conceived the idea of the Jill Walker Memorial Traveling Trophy in her memory and secured breeder sponsorship with $5,000 and $2,500 for the junior exhibitors who win supreme champion and reserve supreme champion heifer in the Illinois State Fair Junior Show.
What do you admire in your friends? I like people who are upbeat, have a positive attitude, and are motivated to do what it takes to get the job done. And they don't complain all the time.
WALKER REFLECTS
On his childhood:
"I kinda lived and died ag. Loved to show cattle."
On his girls:
"I'm really proud. The girls have done well for themselves."
On teaching urban students:
"How do we teach the history of animal science to the new generation, so they understand where we've been, so they know where we're going?"
On life:
"Living the dream! Life's good. We live on a lifestyle farm. 42 acres and 12 cows."
On the show ring:
"Showing is a competitive event. The good ones get more expensive, but it's still an educational opportunity for young people."
WALKER IN BRIEF
Livestock? Black-hided cattle, especially Simmental
Truck? Ford
Tractor? John Deere
Team? I watch the Bears when they're winnin'.
Best decision? Getting married
Book? The Bible — had the most influence over time
Free time? I live and breathe cattle.
Family? Daughters Sam and Leslie, employed in association management and as a Farm Service Agency loan officer; spends time with Margaret, affectionately called his "current soul mate"
About the Author(s)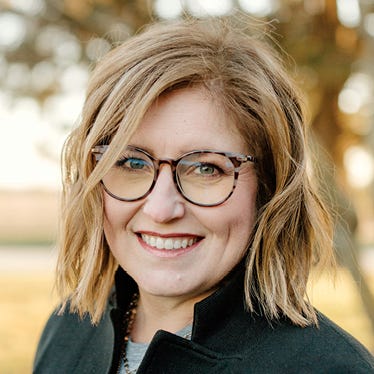 Senior Editor, Prairie Farmer, Farm Progress
Holly Spangler has covered Illinois agriculture for more than two decades, bringing meaningful production agriculture experience to the magazine's coverage. She currently serves as editor of Prairie Farmer magazine and Executive Editor for Farm Progress, managing editorial staff at six magazines throughout the eastern Corn Belt. She began her career with Prairie Farmer just before graduating from the University of Illinois in agricultural communications.
An award-winning writer and photographer, Holly is past president of the American Agricultural Editors Association. In 2015, she became only the 10th U.S. agricultural journalist to earn the Writer of Merit designation and is a five-time winner of the top writing award for editorial opinion in U.S. agriculture. She was named an AAEA Master Writer in 2005. In 2011, Holly was one of 10 recipients worldwide to receive the IFAJ-Alltech Young Leaders in Ag Journalism award. She currently serves on the Illinois Fairgrounds Foundation, the U of I Agricultural Communications Advisory committee, and is an advisory board member for the U of I College of ACES Research Station at Monmouth. Her work in agricultural media has been recognized by the Illinois Soybean Association, Illinois Corn, Illinois Council on Agricultural Education and MidAmerica Croplife Association.
Holly and her husband, John, farm in western Illinois where they raise corn, soybeans and beef cattle on 2,500 acres. Their operation includes 125 head of commercial cows in a cow/calf operation. The family farm includes John's parents and their three children.
Holly frequently speaks to a variety of groups and organizations, sharing the heart, soul and science of agriculture. She and her husband are active in state and local farm organizations. They serve with their local 4-H and FFA programs, their school district, and are active in their church's youth and music ministries.
Subscribe to receive top agriculture news
Be informed daily with these free e-newsletters
You May Also Like
---