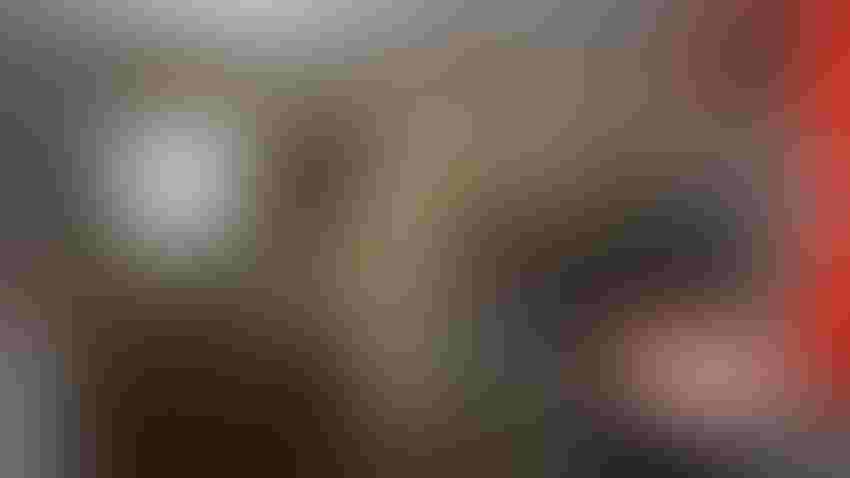 DAIRY TECH: Robotic milkers are just the tip of the iceberg when it comes to technology employed by today's dairy farmers. This and much more will be discussed during this year's Precision Dairy Conference.
Kevin Schulz
From robotic milkers to rumination collars to automatic feeders, the dairy industry is not being left behind in technology advancements.
Such technologies and more will be fodder for conversation at the Precision Dairy Conference set for June 20-21 at the Hyatt Regency in Bloomington, Minn.
The theme for this year's conference is "Partnering with tech to improve dairy farm profitability and sustainability." This conference is a "boots-on-the-ground" event to hear from dairy-producer panelists on how tech has affected their bottom line.
In addition, there will be short talks from industry leaders and student researchers on precision dairy topics, and a showcase of startup companies. There will be plenty of time for discussion and Q&A throughout the event.
This in-person event will be a "neutral space," where many technologies will be brought together to be discussed. Producers will learn from short talks and producer panels about how tech can help farmers improve environmental sustainability, labor management, animal health and welfare, and data integration for better decision-making. Participating in the discussions enables producers to learn from each other.
Early registration for the Precision Dairy Conference ends June 10.
Sessions will focus on key topics in precision dairy: How can technology help producers improve and demonstrate environmental sustainability? What about improving labor management and efficiency? Dairy cattle health and welfare? How to manage and integrate all the data to help producers make effective decisions on the farm?
In addition, a session on dairy tech startups and a graduate student session highlighting a handful of current U.S. research on precision dairy. Each 90-minute session includes 30 minutes of discussion and Q&A.
Here's where to register for the conference. For more information go to the conference website. Contact conference organizer Marcia Endres, University of Minnesota Animal science professor, for further information.
This conference is hosted by the University of Minnesota Extension and the University of Minnesota College of Food, Agricultural and Natural Resource Sciences.
Source: University of Minnesota Extension
Subscribe to receive top agriculture news
Be informed daily with these free e-newsletters
You May Also Like
---