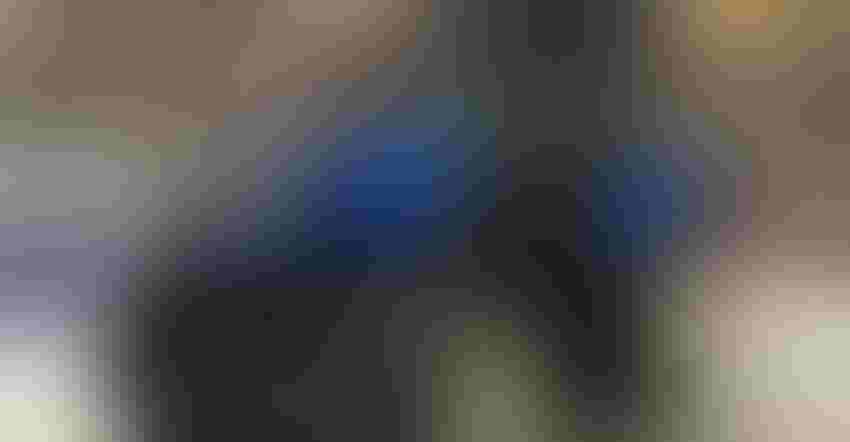 METHANE POWER: This year's launch of New Holland's T6 methane-powered tractor created a lot of headlines. But unlike diesel, you can't just go to a gas station to get the compressed natural gas, or CNG, needed to power these new tractors.
Willie Vogt
This year's launch of New Holland's T6 methane-powered tractor created a lot of headlines.
But unlike diesel, you can't just go to a gas station to get the compressed natural gas, or CNG, needed to power these new tractors. Yes, diesel is expensive, but getting it is easy, which is a big deal.
Thankfully, many dairy farms have more than enough of a key ingredient that can produce methane: manure. And New Holland hopes farms will be willing to invest in new technology to turn their manure into the fuel they need for their tractors.
Last year, CNH Industrial — the parent company of New Holland — purchased a minority stake in Bennemann, a U.K.-based company that develops and markets technology to capture and repurpose fugitive methane emissions from farms. Through a multistep process, the company can convert methane produced from a manure digester into liquid for use as a biofuel.
Speaking at World Dairy Expo, Tom Taylor of Bennemann said the system is similar to other manure digesters already installed on farms. A three-liner base geomembrane is installed with a slurry cover that sits over the top of the manure. Gas from the digestion process is collected and stored in the upper compartment of the storage bubble.
Related: Renewable fuels for agriculture raise questions
The company has developed a portable gas filtration system that it can take from farm to farm to filter and scrub harmful gases from the methane and carbon dioxide in the storage bubble. Once complete, the methane and carbon dioxide are pumped back in.
"The storage bubble is like a lung; it's never fully full, never fully empty. It breathes in and out," Taylor said in describing the system.
The final step is another machine the company developed that compresses the methane and removes the carbon dioxide completely, turning it into CNG that can be used as a fuel. Although methane is considered a much more potent and potentially harmful greenhouse gas than carbon dioxide when released into the atmosphere, Taylor insists that burning it reduces its environmental impact and is much better for the environment.
"We take that, refine it, turn it into fuel-grade fuel, fuel-grade methane, and put that in a tractor," he said, adding that an operational methane-powered T6 has the effect of taking roughly 126 cars off the road when you consider the fuel used to power it.
"Fugitive methane is great. You cannot go wrong," Taylor said. "It's clean fuel, renewable fuel."
The liquids and solids from the digestion process can be used as fertilizer, as bedding or in other uses.
"It's a whole cycle on the farm," Taylor said.
Circular farm model
Taylor said the company has been testing the logistics and economics of getting farms together to produce methane power through a six-farm pilot in southwest England.
The farms are located within 30 minutes of each other. The CNG collected from the farms is being used to fuel the road maintenance fleet of a local town, all of which are powered by methane. Gas is also being used on the farms for their own power. Taylor said the company has gone with a "franchise model" with another company that manages the fuel distribution and deployment.
Mark Lowery, director of marketing for New Holland North America, said the priority right now is to create a system in the U.S. that enables farms to be energy-independent so they can produce their own fuel for the T6.180.
"We don't envision New Holland becoming a fuel provider, but in these early stages of infrastructure rollout in North America, we would like to be offer customers a way to find potential suppliers," Lowery said. "At this time, customers will have to source their own fuel."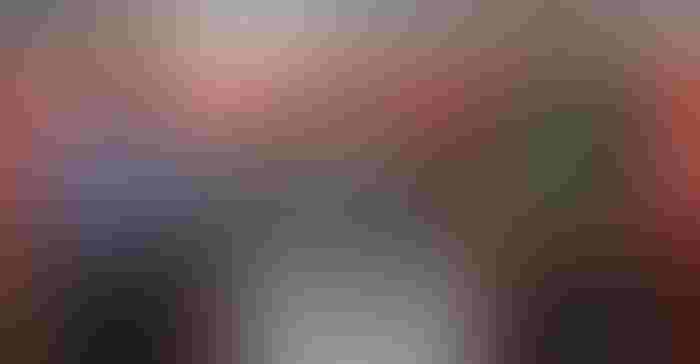 The T6.180 methane-powered tractor was introduced worldwide at Agritechnica in 2019 and in the U.S. at Commodity Classic earlier this year.
Testing of a methane-powered tractor began in 2013 and continued for six years. The first tractors, powered by a 6.7-liter CNG engine with max output of 175 hp, were built in England. Lowery expects full production of the methane-powered tractors to begin sometime in late 2023 or early 2024.  
He said the company is exploring how to adapt Bennemann's technology to farms here, adding that the company is in early stages of putting a Bennemann system in at the company farm in New Holland, Pa.
It will likely take a while before you'll see Bennemann systems on farms in the U.S., Lowery said, as potential farms need to be signed on and the systems themselves need to be built. Farms will need to be willing to put up the money to get a system going, although Lowery said that he expects government subsidies to at least cover some startup costs.
But unlike the community farm model being tested in England, Lowery expects a different model will develop here.
"Every farm is different, so we do feel a farm-by-farm model would be most likely here," he said.
About the Author(s)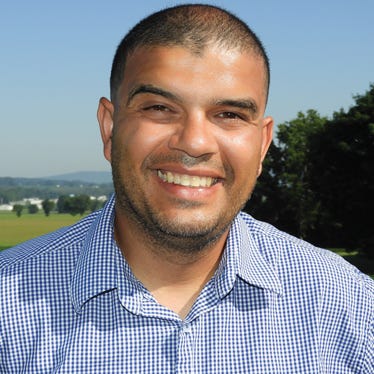 Editor, American Agriculturist
Chris Torres, editor of American Agriculturist, previously worked at Lancaster Farming, where he started in 2006 as a staff writer and later became regional editor. Torres is a seven-time winner of the Keystone Press Awards, handed out by the Pennsylvania Press Association, and he is a Pennsylvania State University graduate.
Torres says he wants American Agriculturist to be farmers' "go-to product, continuing the legacy and high standard (former American Agriculturist editor) John Vogel has set." Torres succeeds Vogel, who retired after 47 years with Farm Progress and its related publications.
"The news business is a challenging job," Torres says. "It makes you think outside your small box, and you have to formulate what the reader wants to see from the overall product. It's rewarding to see a nice product in the end."
Torres' family is based in Lebanon County, Pa. His wife grew up on a small farm in Berks County, Pa., where they raised corn, soybeans, feeder cattle and more. Torres and his wife are parents to three young boys.
Subscribe to receive top agriculture news
Be informed daily with these free e-newsletters
You May Also Like
---