HULA HOOP EVALUATION: Sue Ellen Johnson of TeamAg uses a toy that's widely available to see what cows like eating in a pasture: a hula hoop.
Photos by Chris Torres
Why did Aaron Lantz convert his farm and cows to a grass-fed, rotational dairy? "I was ready for a different way of farming," he said.
So, he learned how to raise his cows in a grass-fed system just like most farmers learn anything new: from his neighbor.
"I'm still tinkering and adjusting. It's not a done deal," he quipped during a recent pasture field walk on his Kinzers, Pa., farm.
Running a rotational grass-fed dairy isn't for everyone. Sue Ellen Johnson, the regenerative farm systems adviser with TeamAg in Ephrata, Pa., said that managing a dairy like this takes time because you must learn what's growing in your pastures, what the cows need to produce milk, and do it all quickly.
"For those of you that don't graze yet or are getting into it, you're going to want to be able to judge your pastures pretty quick," she said.
Lantz owns a 55-acre farm, 45 acres of which are for rotational grazing. He moves his 35-40 cows every 12 hours, changing paddock size based on his cows' performance and needs, and the weather. He supplements their feed with organic dry baleage, which he said can be difficult to find and sometimes pricey.
Evaluating grass
Lantz said he looks at his pastures twice when he moves his cows: once before he puts them in and once after they come out and go to the next pasture. He looks at grass density and species of grass his cows like and don't like. He adjusts his paddock sizes based on how big the cows are, and how many acres he thinks each cow needs to make milk.
It's this kind of intense management that Johnson said sets apart successful grass-fed managers from unsuccessful ones. "Good pasture managers seem to me to be people who are really paying attention all the time, and I haven't met too many people who can succeed in this area who aren't like this," she says.
Johnson uses a toy that's widely available to see what cows like eating in a pasture: a hula hoop.
"The idea is that you can't go by a gate or pasture, and just walk or drive by and know it very well," she said, adding that she sometimes drops a hula hoop in dozens of areas of a pasture to see what the cows like, how much of they are eating, and how much time it takes for the pasture to come back.
"The more experience they get, the more they are able to glance and make a good judgment," Johnson said.
Lantz hopes his farm's conversion to a grass-based dairy will be good for the long run. He's one of a dozen producers in Lancaster County that's gotten help over the past year through a three-year, $1 million project funded by National Fish and Wildlife Foundation and EPA to create what's considered one of the first regenerative organic dairy supply chains not only in Pennsylvania, but also in the U.S.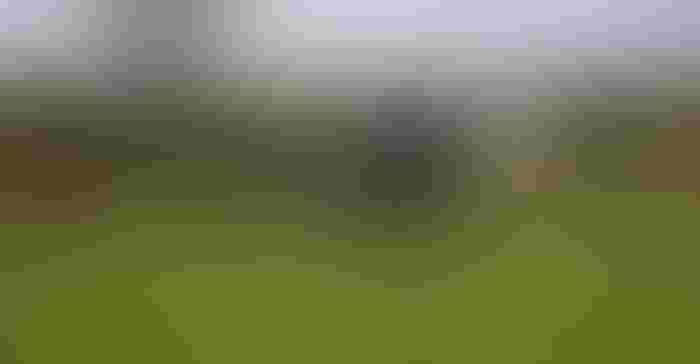 Pasa Sustainable Agriculture — along with the Center for Dairy Excellence, Ephrata National Bank, Mad Agriculture, Origin Milk, Rodale Institute and TeamAg — is leading the effort to transform dozens of dairies, mostly in Lancaster County, into 100% grass-fed organic dairies, and help them attain regenerative organic status.
Regenerative Organic Certified was started in 2018 by Rodale Institute and other groups using USDA organic certification as a baseline. Unlike the National Organic Program, which is government-run, Regenerative Organic Certified is overseen by a nonprofit.
The goal is to get at least 40 dairy farms converted to managed grazing systems. Some farms, such as Lantz's, may also secure contracts with Origin Milk Co., which has secured a local processor, Oasis Creamery, to process milk from local farms. The milk is being sold in local organic and natural food markets, as well as in select Whole Foods markets across the country.
Origin Milk Co. requires all its milk come from cows with the A2A2 gene and are certified regenerative organic. The company was founded by Adrian Bota, who used to sell health care products for Pfizer and also worked for the Cleveland Clinic. He started Origin Milk, he said, to push his belief that nutrition and what people eat should be at the core of health care.
Lucas Waybright, who is leading the project for Pasa Sustainable Agriculture, said it has helped about a dozen farms convert to grass-fed pasture-based systems in the first year of the grant.
"You don't transform dairy farms overnight," he said. "There's lots of internal parts that families go through to make decisions like this, so the people we're interacting with were already thinking of this before this project was even dreamed up."
But not every farm in the project will sell its milk through Origin Milk Co. or even attain regenerative ag certification, Waybright said. Some of the farms may end up marketing their milk to Organic Valley or another processor that markets an organic grass-fed milk product.
Tips for success
Grass-fed systems come with trade-offs. Cows will produce less milk because they aren't being fed grain, so Johnson said it is important to have an end market that will pay a premium for the product.
Other things to think about are the number of acres you're farming, the layout of your land base, if you must cross any roads to get to fields, and the number of cows you'll be able to accommodate per acre.
Crop diversity, Johnson said, is also important.
"A lot of our farms are coming out of conventional cropping systems," she said. "They haven't got pasture, so they have to think about how they're going to get that started, and that's a big part of the project we're involved in. And so what we typically recommend is they're going to be looking at a lot of diversity within a pasture, but also some diversity among pastures so that they have as much grazing for as many months of the year as possible, and that includes both annuals and perennials in the mix."
Annuals and perennials have different roles in dry and wet years; the key is to ensure every bite tastes good for the cow. "And another thing is to train your animals first, so grazing the heifers first might be a good idea to practice and hone your skills first," Johnson said.
For more information on the Pasa dairy grazing project, email Waybright at [email protected].
About the Author(s)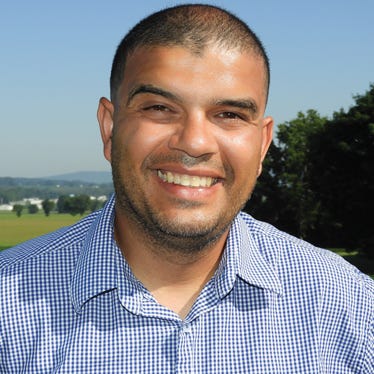 Editor, American Agriculturist
Chris Torres, editor of American Agriculturist, previously worked at Lancaster Farming, where he started in 2006 as a staff writer and later became regional editor. Torres is a seven-time winner of the Keystone Press Awards, handed out by the Pennsylvania Press Association, and he is a Pennsylvania State University graduate.
Torres says he wants American Agriculturist to be farmers' "go-to product, continuing the legacy and high standard (former American Agriculturist editor) John Vogel has set." Torres succeeds Vogel, who retired after 47 years with Farm Progress and its related publications.
"The news business is a challenging job," Torres says. "It makes you think outside your small box, and you have to formulate what the reader wants to see from the overall product. It's rewarding to see a nice product in the end."
Torres' family is based in Lebanon County, Pa. His wife grew up on a small farm in Berks County, Pa., where they raised corn, soybeans, feeder cattle and more. Torres and his wife are parents to three young boys.
Subscribe to receive top agriculture news
Be informed daily with these free e-newsletters
You May Also Like
---